Cryptocurrency: A law unto itself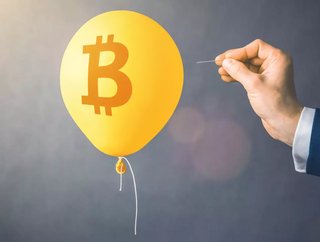 Prosenjit Ganguly, AVP at iResearch Services, looks at the problematic management of cryptocurrency and crime
In the ever-evolving digital world, criminal activity comes in all forms. A recent raid on a West Midlands warehouse found an under-the-radar secret operation, not the type to produce handmade guns or explosive devices however, but an illegal Bitcoin mine.
In fact, what the West Midlands police force thought they were about to unearth was not a Bitcoin mine at all, but a cannabis factory. So, you can imagine their surprise when a secret web of wires and electrics spinning 100 computers were instead discovered. The only true crime identified here was the huge quantity of stolen electricity that was being used.
Cryptocurrencies have long been misunderstood by the general public, often seen as the underworld of the digital economy and this event proved to be its first foray into the wider news agenda, finally giving crypto a public-facing image.
Ilegal cryptocurrency mining
The illegal 'mine' was picked up by all the big news channels - websites for the BBC and Mail Online led on it that afternoon.
And just a week after that West Midlands mine raid, another crypto story went mainstream: an advert that encouraged inexperienced consumers to buy Bitcoin, which was banned by the Advertising Standards Authority as "irresponsible." 
These stories shone a light on the issue of sustainability in cryptocurrency, and the volatility that remains present within it.
Cryptocurrency has undoubtedly been in the firing line recently, plagued by news stories that have fueled the negative perception that it is a volatile market like the Chinese government's ban on Bitcoin mining.
The problem I'm noticing is that there remains a gold rush to get on board the next potential moneymaker, and further to that, there is no sheriff in town to regulate and properly protect both those involved and the market itself. It's a bit of a wild west where fortunes are made or lost in seconds, and that must change.
When Elon Musk announced Tesla, previously an enthusiastic backer, would no longer be endorsing Bitcoin as a payment option, it was just the latest wake-up call that manipulation in an unregulated space like this is very easy to do, even unintentionally in Musk's case.
Regulating cryptocurrency
If those involved in cryptocurrency decision-making want to be able to operate across the board they need to be inside, not outside the tent of the financial services world - and that means regulation.
The demand for regulation is growing constantly. Christine Lagarde, President of the European Central Bank, for example, said at the beginning of the year that she was concerned that cryptocurrencies were being used for some "totally reprehensible money laundering activity" - and called for regulation at a global level.
But the move to regulate globally thus far has been piecemeal and disjointed.
In The UK, the Financial Conduct Authority - which has consistently warned investors of the risks of crypto assets - appeared to take a recent step in that direction when some 200 cryptocurrency firms were recently told they would be able to apply to register. But only five did so successfully. Many pulled out when it became clear they were too lax in their systems to comply with money laundering rules. Most were allowed to register temporarily pending fuller checks.  Hardly a robust riposte to Lagarde.
Suspended payments
A number of banks in the UK, including Starling, Monzo and Barclays—have reportedly suspended payments to cryptocurrency exchanges in recent weeks to address "high levels of suspected financial crime with such payment." Banks remain outside of the crypto-game because it is unregulated, I'd suggest that the moment regulation is brought in, the risk will be removed and you'll start seeing the high-street banks get involved.
In the US the Biden administration is actively looking at crypto regulation.
The world's other great superpower, as mentioned, took the opposite tack, instead of regulating crypto, they banned it. China had hitherto been the global capital of bitcoin, with over 65% of the worlds' mines found in a Cambridge University study to be based in the country just in April. The state's attack move the very next month prompted a panicked market to contract by 30%.
This lack of regulation bites the sector all the time, inhibiting its reach and influence.
Just this week sees the UK launch of the first listed security tracking the price of Bitcoin. But ETC Group will launch using the crypto-friendly Swiss market rules to swim against a tide of regulatory skepticism here, the company saying that when it explored going to the London Stock Exchange, it hit a regulatory brick wall.
Or take a recent examination of the sector by financial industry lobby group TheCityUK. Their report called on the UK government to use Brexit trade discussions to position itself as a global hub for offering currencies such as Bitcoin and Ethereum. Nice idea - but it simply won't happen without better regulation and compliance across the sector.
Environmental factors of cryptocurrency
And regulation is just one part of the crypto puzzle yet to be solved, when considering the environmental factors involved with digital currencies. Unlike a cannabis farm raid, the secret electricity-fueled mine in the West Midlands demonstrated a different type of problem for law enforcers. Now not only a legal issue but one that can have a disastrous impact on the climate.  
But with a lack of regulatory and accountability processes in place, cryptocurrency is currently a law unto itself, hanging on the coattails of the financial establishment, but lacking any concrete links that boost its credibility. However, as crypto's visibility increases and it emerges from the dark side of the web, its time has come to walk the line.
About the author: Prosenjit Ganguly, AVP at iResearch Services is a financial services expert and has been working with large, multinational B2B companies and consulting firms for the past decade to enhance their approach to thought leadership.