Cryptocurrency to become mainstream in the Philippines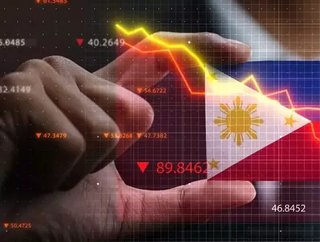 The Philippines has embraced cryptocurrency as data shows the country has the third-highest uptake of crypto globally...
The Philippines is one of the world's fastest adopters of cryptocurrency, new reports show. According to data, the pandemic has fuelled the trend, with Filipinos releasing the value of crypto as an investment and income generating currency.
A rise in crypto-friendly technology in the country has also facilitated it's uptake, which means the Philippines is now on a par with Vietnam and Nigeria. 
Reports by consensus experts from the Bangko Sentral ng Pilipinas (BSP) earlier this month show that gaming rewards, BTC, ATM networks and rural banking integration are 'reliable early indicators' for the upsurge that makes crypto growth in the Philippines the world's third-fastest growing sector. 
The The Fintech Philippines Association and European Chamber of Commerce of the Philippines have reported similar findings. 
Bitcoin first became popular in the Philippines 2017, when its value skyrocketed from $1,000 to over $19,000 in the space of a few months. Since then, BSP has installed a reliable platform that protects crypto customers and also encourages bitcoin uptake, which is still in a nascent stage.
As of December 2020, BSP has also opened up channels with 17 virtual currency exchanges that are industry compliant. 
Crypto currency adoption
Speaking about the swift adoption of cryptocurrency, Nichel Gaba, CEO and f ounder of Philippine Assets and Digital Exchange, said, "Between December 2020 and today, something happened to put bitcoin and crypto into a sace where even traditional portfolio managers need to consider them. We are living in interesting times in crypto," he added. 
Gaba pointed out the fintech industry in the Philippines was still at an evolving stage, and said that although crypto-supporting platforms were effective, the industry in general required more support from government and regulatory institutions. 
He added that the mainstream position of cryptocurrency was close to fruition in the Philippines due to the swiftly evolving technological landscape which has seen PDAX enjoy a 70-fold increase in transactions and a 15-fold customer increase in less than a year.
BSP also recently launched a new security framework that protects cryptocurrency from being used in money laundering. Speaking about the changes, Melchor Plabasan, Technology Ris k and Innovation Supervision Director of BSP, pointed out that the use of crypto has revolutionised remittances and payments as well as opening up new fundraising opportunities. 
He said, "Regulations are designed to protect the investing public. We have expanded their scope and strengthened the rules on consumer protection and cybersecurity controls."