Cryptocurrencies gain favour with millionaire investors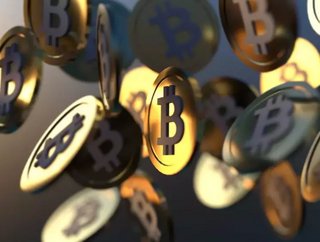 Following Bitcoin's rapid ascension to trading peaks of $18,492 this week, consultancy deVere Group has surveyed its appeal among high net worth inves...
Following Bitcoin's rapid ascension to trading peaks of $18,492 , consultancy has surveyed its appeal among high net worth investors.
In total, 700 individuals from all six habited continents participated in the study, with 'high net worth' (HNW) quantified as possessing more than £1m (US$1.3m) in liquid assets.
The results indicate that, by the year 2022, a strong majority (73%) intend to or already have invested in some form of cryptocurrency. Some specific crypto assets listed by surveyed millionaires include Ethereum, XRP and the aforementioned Bitcoin.
The latter's latest surge brings the total market cap to approximately $315bn, smaller than its $335bn highwater mark in December 2017 but still significant. 
The future of money?
For deVere Group CEO Nigel Green the result paints a clear picture, "[Bitcoin's] impressive performance is drawing the attention of wealthy investors who increasingly understand that digital currencies are the future of money and they don't want to be left in the past.
"No doubt that many of these HNWs who were polled have seen that a major driver of the price surge is the growing interest being expressed by institutional investors who are capitalising on the high returns that the digital asset class is currently offering
"They – including some of the biggest Wall Street banks amongst others - are now aware that the world's biggest and most influential decentralised currency isn't going anywhere," he said.
Boom or bust?
Despite crypto's resurgence there still remain several critical voices who veto its investment. Elon Musk cryptically that Bitcoin was "ghost money" in response to Game of Thrones star Maisie Williams' Twitter poll asking whether she should explore it.
In October 2020, the UK FCA the sale of cryptocurrencies to retail customers on the basis that its valuation is unreliable, it is poorly understood by customers and there is a general lack of 'need' to invest in such products. 
The volatility of such assets is well known; in fact, Bitcoin recently experienced a '', falling from $18,300 to $17,050, before rallying and regaining value. This, in combination with its meteoric rise and Crash in late 2017/early 2018, means that the market has some justification in concluding that the current situation simply represents another 'bubble'.
However, Green points out that the appeal of cryptocurrencies goes beyond their mere market value and extends to their democratising and financially inclusive properties:
"Other inherent characteristics of cryptocurrencies are piquing interest too. These include that they're borderless, making them perfectly suited to an ever globalised world of commerce, trade, and people; that they are digital, making them perfectly suited for the increasing digitalisation of our world; and that demographics are on the side of cryptocurrencies as younger people are more likely to embrace them than older generations.
"High net worth individuals are not prepared to miss out on the future of money and are rebalancing their portfolios towards these digital assets," he concluded.