Cost of "traditional" credit puts UK consumers at risk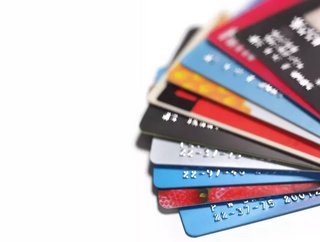 Klarna discovers that consumers find it hard to understand the costs of using "traditional" payment methods, such as credit cards
Klarna, a global banking, payments, and shopping service, has released its latest Shopping and Money Management trend reports.
The quarterly global Pulse reports highlight consumers' difficulty to understand the costs of using "traditional" payment methods, such as credit cards, and their overall shopping and money management behaviour. 
Although consumers may have missed the social aspects of shopping in-store and being able to touch new products, the trend towards online shopping under lockdown looks set to stay. In the UK almost half (48%) of consumers shop online at least once a week, up 26% from Q1, leading to a shift away from cash and towards credit and debit cards, and other alternative payment methods. 
The report highlights the challenges consumers face when it comes to using credit cards, after this shift towards online payments. Over a quarter (26%) of Brits do not know how much interest their credit card charges, 15% only pay off the minimum amount each month and 23% have incurred unexpected credit card costs. 
The majority of UK consumers (66%) own at least one credit card, with 23% of them using it as their main card for purchases and 43% for emergencies or sporadic high ticket purchases. However, almost two-thirds (59%) would rather go to the dentist or do household chores than read their credit card's fine print or work out the cost of its APR. 
Buy now pay later
Buy Now Pay Later (BNPL) is a type of credit where you can make a purchase and pay for it at a later date. The report found that a quarter (26%) of UK consumers have used BNPL, enabling them to defer payments or pay in installments. 
The majority of consumers use BNPL because they want to offset the risks of online shopping - which is set to increase in the future. Almost 4 in 10 (37%) feel shopping online can be risky. In fact, more than 6 in 10 (62%) of those who use BNPL said that the main benefit of paying after delivery is to be able to check a product before paying, while almost half (45%) of BNPL users said paying only for the products they keep was one of the main benefits. 
Interestingly, the research also found that while most people have heard of BNPL (85%), only a quarter (26%) have actually used it, explaining the high level of confusion about how BNPL works among non-users. A quarter (24%) of people who hadn't ever used it thought BNPL attracted high interest, despite none of the new breed of BNPL companies charging interest and Klarna charging neither interest nor fees on BNPL products.  
Alex Marsh, Head of Klarna UK, commented: "It's clear that over a year of restrictions has caused a shift in consumer behaviour which looks set to stay, with online shopping continuing to rise. As a consequence consumers have also shifted their payment preferences to match their lifestyles. The research has shown that while many consumers own credit cards, they are increasingly getting stung by a lack of understanding of how they work, unexpected fees, and the danger of rolling over debt month to month. On the contrary, UK consumers using services like Klarna's benefited from additional flexibility at no extra cost, saving £76m in credit card interest last year alone."