Financial Services (FinServ)
Constellation on the Future of Credit Unions & Fintech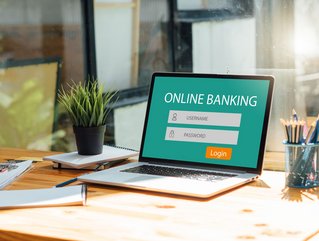 Dawn Sirras, SVP-Fintech Partnerships at Constellation Digital Partners discusses challenges in the Credit Unions space and how they are being addressed
Dawn Sirras is the SVP of Fintech Partnerships at Constellation Digital Partners. With over 17 years' experience in strategic and technology positions with credit unions – including nine years as Chief Technology Officer for Georgia Corporate Credit Union Sirrus is an expert and thought leader in navigating success for credit unions and fintechs.
What changes have occurred in the Credit Union space over the last two years?
There's no question that the global pandemic has forced businesses of all types to adjust how they engage their customers. The credit union space is no exception. Credit unions have had to evolve their delivery models over the last two years to support more digital, remote interactions while still conveying that personal member experience.
To accomplish that takes a robust and often nimble digital delivery strategy to be able to quickly pivot to support initiatives like the PPP program, skip a payment and contactless transactions. Thoughtful communication and engagement have also been a cornerstone these last two years. Members still need to feel that personal connection even if they are not in person and members not previously accustomed to digital channels have required additional training and engagement to get comfortable with not only the how-to, but also the security surrounding these channels.
And has the pandemic impacted them negatively or positively?
Certainly it's hard to look at the pandemic and say that it was a positive in any capacity, but I do think it has had some positive consequences. I think it helped expedite some innovation that likely would have taken longer to come about otherwise. Credit unions have pro-actively sought new communication channels like chat and video banking to not only make their operations more efficient, but to enhance the member experience. With interest margins squeezed as a result of exceptionally low interest rates, credit unions have also had to look for new ways to produce non-interest income. With many credit unions shying away from imposing steep fees for standard services, add-on products like credit monitoring and NSF avoidance services are proving to provide new revenue streams.
How has the financial technology boom affected credit unions?
The financial technology boom has really proven to be an incubator for credit unions. They were suddenly presented with this new segment of providers who were not only delivering services that could enhance their own member's experiences, but in some cases they were also competing directly with the credit unions. The industry as a whole has been forced to keep pace or lose business. The credit unions that have chosen to embrace this new segment are deploying new services in areas that are helping them attract new members and keep existing members engaged. Services like financial wellness coaching, identity management and person to person transfers are all among these new service categories.
What challenges are credit unions facing in light of the swiftly changing fintech space?
The explosion of the fintech market has brought with it some challenges for credit unions. Topping the list is competition. Neobanks and the like present a new competitor in a space that hasn't seen much change over the last several decades. Credit unions need to understand what makes these alternatives appealing to consumers and adjust their positioning and product mix to remain relevant and viable. For the credit unions open to embracing the multitude of offerings the fintech space affords, the challenge will be adapting resources to manage a broader number of third-party service providers and ensuring symmetry between them to make the member experience continue to feel cohesive.
Are they able to keep up with the disruption better than incumbents? If so, why?
There are certain scenarios where credit unions' smaller size can be a disadvantage, less scale, fewer resources and so on. In the case of adoption of new fintech services, I think credit unions are uniquely positioned to better capitalize on change. Their technical infrastructures are often less complex than their peers in the banking industry, so they can more readily add new services to remain competitive. Credit unions are also, by nature, much more accustomed to collaboration, so the idea of trusting a partner with delivery of a key product or service is not an obstacle to overcome.
Given the threats from cybercrime and fraud on the rise, how are credit unions maintaining their security?
The recent rise in cybercrime and fraud within the financial services industry could not come at a worse time for all financial institutions. With the need for quarantine and social distancing, credit union members not previously familiar or comfortable with digital channels are forced to embrace a strange new world. Security measures such as step-up authentication for high-risk transactions and multi-form factor authentication are becoming table stakes for digital banking. Many credit unions are taking it a step further and engaging with fraud monitoring and credit and identity management service providers to help their members increase awareness about how their financial profile is being leveraged across all mediums.
What new trends and technologies are emerging from the credit union space?
I have been really excited to see the ways credit unions are evolving to support a new entrepreneurial and gig worker economy. Our workforce looks much different today than it did even two years ago. Member needs across liquidity and financial money management have evolved with this trend. Credit unions are finding new ways to validate income streams and extend short term credit and they are providing members with greater visibility into how they spend and where they might capitalize on greater cost efficiencies. Credit unions are also doing a great job of meeting the member where they are. Deployment of text and smart speaker banking integrations allow members to check balances, move funds and even pay bills while on the go, not to mention receive timely and relevant product offers and opportunities.
How do you see credit unions changing over the next decade?
In the next decade, credit unions can level the playing field with "the big banks" through expansion of fintech partnerships and deployment of cloud-based platform solutions. The fintech marketplace is rich with answers for how to connect with existing members and attract new ones, including the digital only segment. Geography is no longer a factor as physical boundaries diminish with consumers' increasing comfort level with, and preference for, mobile solutions.
Successful credit unions will develop digital strategies that consider the entire member experience end-to-end and craft a personal, if not conversational, delivery model that brings all touchpoints to bear collectively. Collaboration will be key to this endeavor. I expect to see credit unions and fintechs working even more closely together as strategic partners rather than client/vendor. Credit unions will also need to bring their fintech partners together to facilitate clean transitions from service to service making the experience intentional and not disjunctured. I would also anticipate a shift in the traditional organisational chart for credit unions with more emphasis on vendor management and partnership as well as better alignment of business verticals to ensure consistency across the user journey.