Checkout.com forges partnership with payments fintech NewDay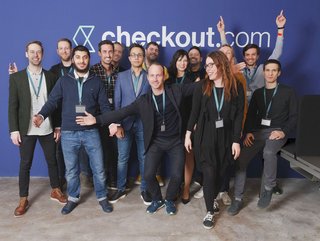 Checkout.com's new partnership with NewDay will see a streamline of services for the fintech
The global-leading online retail payments fintech, Checkout.com has partnered with the London-based payments fintech NewDay.

NewDay, which is a leading provider of consumer credit in the UK, has appointed Checkout.com as its payments provider for debit card payments. The deal will see NewDay streamlining its payment process, operations and reporting.

According to reports, NewDay, which serves five million UK customers, processes millions of transactions every year. The fintech currently operates multiple direct to consumer credit products and powers products for leading merchants such as AO.com, Argos and John Lewis. The partnership also sees NewDay process its card processing through the Checkout.com platform.
Checkout.com and NewDay leverage services and technologies

The partnership means NewDay has access to Checkout.com's payment tools through a single technical integration. The fintech company is leveraging Checkout.com's payment services and revenue optimisation product – including Authentication, Fraud Detection Pro and Reconciliation. Additionally, the move to simplify and streamline payments will deliver cost savings for the business.

Speaking about the partnership, Stephen Payne, Director of Financial Control at NewDay, explained, "NewDay's culture of innovation drives our focus on finding more effective and efficient ways to meet the future credit needs of consumers, and digital innovation sits at the heart of this. Through our partnership with Checkout.com we're modernising our payments infrastructure with granular reporting, offering complete insight into performance in near-real-time."

"Our partnership with Checkout.com will enable us to rapidly increase the pace of our innovation to deliver new forms of responsible credit to market quicker."

Adel Naamneh, VP Global Strategic Revenue Growth at Checkout.com, said: "Through our close collaboration with NewDay's engineering and product teams, we've redesigned part of their payments infrastructure to develop a scalable and future-proofed solution. This includes the implementation of our reconciliation solution, which has given them complete oversight credit consumption across the group and granular reporting.
Naamneh added: "Our partnership continues to uncover new ideas and business opportunities, areas our teams will explore in our upcoming hackathon to further disrupt the payments industry together."