Apple Special Event: Can we expect a fintech announcement?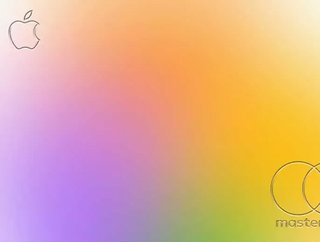 All eyes are on Apple today, as its Apple Special Event 2019 draws closer, but can we expect any fintech-related announcements from the tech giant? Wha...
All eyes are on Apple today, as its Apple Special Event 2019 draws closer, but can we expect any fintech-related announcements from the tech giant? 
What can you expect from Apple's Special Event today? It's a dead cert that there'll be a new iPhone – the iPhone 11, if chronology and global speculation are to be believed – but what else? Specifically, can we expect anything fintech related?
Only last week, the company gave a little more clarity on its potential interest in a move into the worlds of cryptocurrency and Bitcoin when Jennifer Bailey, Vice President of Apple Pay told CNN "We're watching cryptocurrency. We think it's interesting. We think it has long-term potential". Bailey was speaking at CNN Business' 'The Table' event, which sees transformative voices discuss the impact of technological transformation and how it is changing both their organisations and the wider economy.
The comments formed part of a wider discussion about the future of payment and what role Apple Pay and the new Apple Card – launched to all US customers on 20 August – may play. During the same chat Dan Ives, analyst at financial services business, Wedbush Securities, said that a move into cryptocurrency "could make sense given its sights on further monetizing its customers over the coming years". While we can't say for certain that we can expect any crypto-related announcements from the firm just yet (more on that tomorrow... possibly), here's what we know so far about Apple's latest fintech-related activities.
Apple Card
Apple Card was launched to all US customers on 20 August this year. Billed by Apple as a "new kind of credit card […] designed to help customers lead a healthier life", the product is available for customers to apply for through the Wallet app on iPhone.
Bailey, quoted on Apple's website at the time of the launch, said that the company was "thrilled with the overwhelming interest" in the product and that its simplicity and transparency had already received praise.
Alongside simplicity and transparency, Apple had a third driver in mind when developing Apple Card: privacy. To that end the product features several advanced security technologies including Face ID, Touch ID and unique transaction codes. In addition, the card has no numbers, no names, no CVV code. In fact, it has nothing – apart from you name, the obligatory Apple logo and a sleek finish (titanium, laser-etched and all-white).
How that security is built in is as follows: when a user first activates their Apple Card, a unique number is generated and locked away within the secure element of the user's iPhone – this can then be regenerated at any time manually. Every purchase that is made also required that the number is used, as well as a unique, one-time security code.
In detail
Back at the time of the August launch, FinTech magazine published a detailed list of some of the key features of Apple Card, which can be read here. Some of the key features picked include:
Greater control over finance: the card, says Apple, is "the first credit card that actually encourages you to pay less interest".

A new addition to the Apple Wallet: Apple Card sits in the digital wallet, with users being able to see a breakdown of total weekly and monthly spends, as well having visibility over spending trends and locations.

Real-time finance: see above, to a degree, but also note features such as visibility over real-time interest rates and the ability to set up and manage any standing payments

Cashback rewards: users can receive 3% cashback when purchasing an Apple product, 2% when they use Apple Pay and 1% for using Apple Card in any stores that don't yet have Apple Pay.
What next?
A move into crypto? Possibly. Further roll-out of Apple Card to new markets and regions? That's possible, particularly according to some media sources that suggest the company has filed for patents in markets such as Europe and Hong Kong (as yet unconfirmed by Apple). While all eyes may be focused on the iPhone today following Apple's grand unveil in the Steve Jobs Theater, don't expect the company to rest on its laurels when it comes to the fintech sector either. We'll pick up the story after the event.
To keep up to date with Apple's Special Event, live from the Steve Jobs Theater, click here.