Amazon accepts Visa cards in last-ditch fintech resolution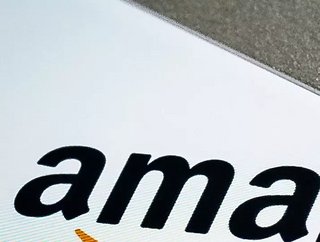 Online retail giant, Amazon has announced it will continue to accept Visa credit card payments in fintech dispute resolution
The online retail giant, Amazon, has announced it will continue to accept Visa credit card payments as the current dispute between the two companies, heads towards a resolution. 
Spectators of the dispute, which industry commentators have described as, 'a game of corporate chicken,' could have resulted in millions of customers' cards not working from January 19th, as Amazon declared the credit network's high transaction fees for the standoff. 
While there has been no official estimate publicized regarding the devastation such a ban would cause to both Amazon, Visa, and users, experts say that 89% of UK customers shop on Amazon, and the corporation would face losing up to US$2bn as a result of the move. 
Long-term resolution for Amazon and Visa dispute
In a hopeful statement issued to customers, the online retailer said it was seeking to reach a resolution - and the company was "working closely with Visa on a potential solution". However, no long-term agreement has yet been reached, although Amazon told customers, "Should we make any changes related to Visa credit cards, we will give you advance notice."
In a further attempt to calm the situation, Visa released a similar statement, advising, "Amazon customers can continue to use Visa cards on Amazon.co.uk after January 19 while we work closely together to reach an agreement."
Amazon and Visa dispute quelled for now
Amazon has admitted that their refusal to use Visa credit cards, would cause massive inconvenience, but has also downplayed the problem, by describing the situation in emails to customers, as "a bit of a bother".
However, the reality of the situation is not that simple - and experts have criticised the corporate giants for dismissing the ramifications this standoff has had on customers. 
Speaking about the latest true, 
Susannah Streeter, senior investment and markets analyst Hargreaves Lansdown, explained, ''A truce has been called in the game of brinksmanship between Amazon and Visa with the e-commerce giant appearing to relent and allow credit card customers to continue shopping on the site. The two sides have not completely backed down but last-ditch talks over the weekend appear to have been productive and certainly Amazon is coming across as a lot more conciliatory in tone.
"Higher fees being charged by Visa remain a bugbear, and it's likely that a long term solution will be involve some movement here, but it's not in either companies' interest for a war of attrition to re-start, with the prospect of significant losses in UK business for either side. This is a niggling headache Visa will want to see lifted as it grapples with competition from start-ups and more established rivals. But it does still remain the world's largest payments processor and is still positioned squarely in the centre of the global shift towards cashless payments. With the contactless trend only recently hitting the US in a big wave, there is still plenty of growth potential ahead."
Streeter continued, "For consumers if you've swapped your saved card on Amazon in expectation of the ban on Visa credit cards, it's worth thinking carefully whether a credit card is the right option. If you make specific large purchases and want the extra protection it may well be worth switching back, but if it tends to mean you run up larger credit card debts, now could be a good time for a change. Unfortunately, this kind of 11th-hour change is no good for people who had been forced to apply for a new Mastercard credit card. If you've already applied, it will already show on your credit record."
She added, "It's hardly fair that consumers should pay the price for two massive corporations facing off against one another.''
Amazon's own credit products raise questions in Visa row
The main bone of contention between Amazon and Visa, comes from payments on cards that attract a number of fees including interchange fees, which are paid by businesses to card issuers each time a card is used by a consumer, and are higher for credit card transactions.
Market speculation is that the change in heart by Amazon has had little to do with customer inconvenience, and is most likely rooted in the fact that they would face monopoly suits if they went ahead with the ban. This is due to the fact that the retail company has launched their own credit card products - including BNPL schemes, following the announcement that they wanted to cease doing business with Visa. 
The Amazon credit offering presents three months of 0% interest (which then rises to 21.9% APR), zero annual fees, and an instant initial credit spend limit of £500 for qualifying customers. The online behemoth has also been incentivizing customers to switch to their new product, by gifting a £20 bonus spend to those who change their payment methods to the new Amazon card.
Monopoly tactics by Amazon; poor regulator reception
Such tactics would likely receive a poor reception by regulators in the event of Amazon's enforcement of no Visa credit card payments.
However, card fees have been a long-standing bone of contention between providers and retailers, with the UK's Commons Treasury select committee saying that just before Amazon's announcement in October 2021, both Mastercard and Visa raised their cross-border interchange fees for debit and credit card transactions, from 0.2% to 0.3% and from 1.15% to 1.5%. 
The hike means fees paid by businesses to card payment operators for use of the service have also risen substantially. The debate continues.