Alipay and Thunes forge cross-border payments partnership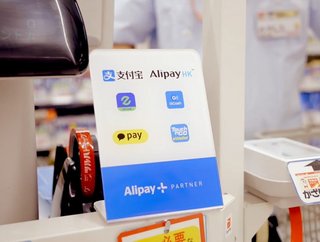 Alipay+ and global cross-border fintech Thunes, have joined forces to create new payments solution
Alipay+ and the global cross-border payments company, Thunes have forged a new partnership that will see an innovative suite of cross-border payment services.

Alipay+, which already operates a suite of cross-border payment and marketing solutions via its parent company, Ant Group, will, as a result of the partnership, will be able to reach Thune's customers and merchants in Europe, because they are now open to accepting Asia's most popular mobile wallets.

The new collaboration will see five of the region's leading payment wallets become available to Thune's customers and vendors in Europe. They are;
● China's Alipay,
● Malaysia's Touch 'n Go and Boost,
● Philippines' GCash,
● South Korea's KakaoPay,
● Thailand's Rabbit LINE Pay and TrueMoney.
Furthermore, merchants that work with Thunes, which was founded in 2016 and currently supports 79 currencies, enabling payments to 130 countries, will be able to serve online consumers from Asian markets and accept mobile wallet payments during checkout.

Users will also be able to utilise their respective mobile wallets to pay in-store purchases in Europe, using a dedicated Point of-Sale mobile application that supports QR-code payments.

Brands embracing new cross-border payment services offered by Alipay and Thunes
According to reports, one of the first Thunes customers that integrated the new payment experience is MyCompañero, a European luxury retailer selling leading fashion brands such as Givenchy, Versace, and Prada via a network of offline boutiques and an ecommerce website, myCompanero.com. The Thunes and Alipay+ partnership also provides MyCompañero access to new markets in Asia with their preferred payment methods.
In a statement released by Thunes, the fintech reiterated the scaling prospects offered by the partnership with Alipay+. saying: "The partnership will expand the geographical coverage of the local payment methods available via Thunes: the company already offers a wide range of alternative payment methods (APMs) popular with customers in Europe, Latin America, Africa, and now Asia."
Speaking about the latest move, Christophe Bourbier, Managing Director at Thunes Collections explained, "Thunes partnership with Alipay+ creates a truly global shopping experience for buyers and represents another major step in our mission to make payments borderless and inclusive. Mobile wallets are becoming the
primary payment method across Asian consumers, and with international tourism demonstrating steady recovery, we expect to see significant demand for this solution from our 100,000 merchants."

Meanwhile, Kevin Liu, Country Manager for France at Ant Group said, "Thunes is a strong partner for Alipay+ -- the innovative solutions that enable merchants to reach users of major digital payment methods."

Liu added: "This partnership will allow merchants to engage with shoppers through their favourite digital payment tools both online and in-store, and help speed up the digitalisation and globalisation of their business operation."