Adyen's UK MD Colin Neil talks corporate payment challenges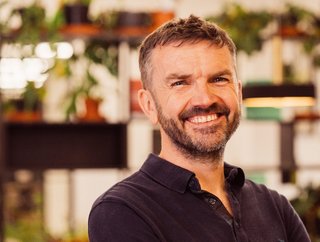 Colin Neil, the UK Managing Director of the Netherlands-based fintech, Adyen, discusses the latest corporate payment trends in fintech
Colin Neil is the UK managing Director for the Dutch fintech Adyen. One of the world's most successful fintech companies, Adyen specialises in the transactional space. Neil, who has over 20 years of experience within the financial services, explains why technology and customer demand is transforming the industry.

What has been the single biggest change in the corporate payments space over the past two years?
Over the past two years, the pandemic dramatically accelerated payments trends that were already starting to develop. Most notably, the transition to online commerce and the move away from cash. But something more significant developed as a result.

Consumers grew accustomed to fluid customer journeys during the pandemic. The line between the physical store and online blurred for even those most resistant to technology in the shopping experience. This mass shift required organisations to create seamless links between their stores, websites and apps, which need a much more sophisticated payments solution.

What is primarily driving these changes? Customer demand or new technology, or more choice in terms of payment options?
Consumers are certainly playing a role in creating demand for these improved customer experiences. But there's also an element of technology fuelling innovation. At the end of the day, it's not possible to provide the customer experiences that consumers now crave with a more traditional payments provider.

Which trend do you see disrupting the space the most moving forward?
More and more, organisations are starting to see that payments can be a strategic driver of the business – particularly for their digital transformation efforts. Not only do modern payments systems open up new customer experiences that people demand, it can help create efficiencies in operations, as well as provide valuable data and intelligence that can benefit the entire business.

This will be even more important in the current environment where businesses face more competition for consumers' discretionary spend. Adyen's research shows that those UK businesses that connect payment systems across their entire organisations (operations, marketing, sales etc) outperform their competitors, adding 4% to their growth. But currently only 21% of UK businesses take this approach.
The corporate payments market is becoming increasingly competitive - how can providers stay ahead of the game?
It all comes down to the fact that payments is more than just simply processing transactions – it's a strategic driver of the business, both from a customer experience perspective and operationally. There are so many ways that a payments partner can help enhance an organisation – those fintechs that constantly engage with merchants and think about how they can add value will stay ahead of the game.
In terms of new solutions and services from Adyen, what should we be looking out for?
We're constantly working with our merchants to enhance our single payments platform to ensure we're helping them meet the needs of their customers and improve operations. Ensuring our merchants are getting all the insights and intelligence they can from their payments is a key priority at the moment.
We also recently announced our expansion beyond payments to build embedded financial products. These products will enable platforms and marketplaces to create tailored financial experiences for their users such as small business owners or individual sellers. The suite of products will allow platforms to unlock new revenue streams and increase user loyalty.