75% of consumers now using mobile wallets – survey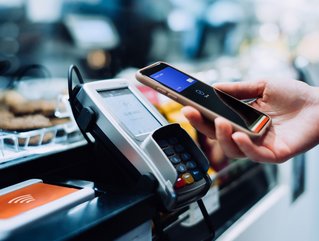 The new research from Marqeta shows that consumers are embracing digital wallets to pay for goods, while daily cash usage is surprisingly low.
Consumer confidence in mobile payments and digital wallets is so high that 60% of people say they would feel comfortable leaving the house with just their phone and not their wallet. That's according to a new survey from card issuing platform Marqeta.

The company surveyed 4,000 people across the US, UK and Australia and found that, on average, 75% of respondents had used a mobile wallet in the last year – but there were marked differences between social groups.
Unsurprisingly, older consumers were more hesitant to embrace the new technology: in the UK, those aged between 18-24 were more than twice as likely to embrace digital wallets as those aged 51-65.
Comparing countries, it was generally the US that lagged behind while Australia leads the way. Marqeta's survey found that 83% of Australians had used a mobile wallet in the last 12 months, compared to 71% of Americans.
More than half (56%) of consumers surveyed say they have gotten so used to contactless payments that they find it irritating if they have to enter a PIN.
Anna Porra, European strategy director for Marqeta, says: "The age of the bulky physical wallet might be moving behind into the rearview, confidence in mobile wallets is growing, and people feel increasingly comfortable that their mobile phone can handle their payment needs and not leave them stranded.
"While the shift to digital payments was born out of necessity, many are happy to completely step away from in-person banking. And it's easy to see why – with long queues, inconvenient opening hours and hygiene concerns, particularly during the pandemic, creating the perfect storm to shift consumer appetite away from in-person experiences that weren't very popular to begin with. With physical branches closing at unprecedented rates, banks must ensure they adapt their products and services to operate online seamlessly."
As digital payment options become more widely accepted and more abundant, there is growing pressure on providers to differentiate themselves more. Four out of five (80%) consumers say they would like their bank to offer rewards that are personalised to their habits and spending, while 60% want tailored advice from their bank around the issue of budgeting.
"While the pandemic was the catalyst for the shift to contactless and mobile wallets, it is the convenience, security, and speed of these payment options that have made them sticky," Porra says. "As contactless limits continue to rise and more merchants welcome contactless payments, banks and fintechs must work harder than ever to provide a smooth digital experience for their customers."
Marqeta's survey also analysed the prevailing use of cash, which became less commonplace during the pandemic due to hygiene concerns. Less than half of respondents globally are using cash on a weekly basis, while the number of people claiming to use cash every day is particularly low. In the US, that number is 23%, falling to as little as 13% in Australia.