Where did NFT's come from? Fintech timeline tracks the NFT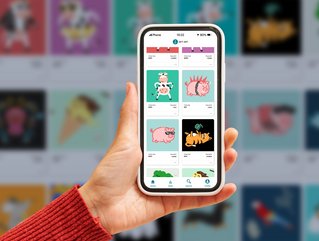 NFTs (non-fungible tokens) are units of data stored on the blockchain and can be anything from a simple image to a soundtrack or video
From MP3 files and video to images and more, NFTs are digital assets stored securely on the blockchain and then traded like currency, according to their value. They fall under the crypto category because they are largely unregulated. We track the history of the NFT from its inception to its place in the digital financial markets in 2022.

2014
NFT Quantum
The very first NFT was named Quantum and was created by crypto fans Kevin McCoy and Anil Dash. Quantum was essentially a video clip made by McCoy's wife, which was then registered on the Namecoin blockchain. It sold to Dash for US$4 during a live presentation and was originally dubbed a Monetised Graphic.
2015
Value-added NFTs
By 2015, there was enough interest in this niche area of crypto to attract the attention of serious contenders. The very first official NFT project was called Etheria. It was launched in October of that year in London, at Ethereum's very first developer conference.
2017
Monetised Graphics is renamed
The familiar 'NFT' name was first proposed in 2017 by the Ethereum GitHub. Moving to rename these digital assets followed the launch of several more NFT projects that year, including Curio Cards, CryptoPunks, and the 2017 online game CryptoKitties.
2020
Gaining momentum
In 2020, the NFT market experienced rapid growth with its value tripling compared to 2019 figures. The US Patent and Trademark Office also received three trademark applications for NFTs – an indication that creators were taking the space seriously and wanted to protect their assets.
2021
Etheria finally sells
For the first five years, the majority of Etheria's 'purchasable, tradeable, hexagonal assets' remained unsold. But in 2021, renewed interest in the space resulted in what experts have called a buying frenzy. According to reports, within 24 hours, all tiles were sold for a total of US$1.4mn, cementing the success of the NFT space.
2022
Market instability sees NFTs crash
NFTs are now among the most speculative digital assets of the crypto scene. In May 2022, for example, reports of the NFT market collapsing saw daily sales drop by a massive 92%. Already this year, however, the market value for NFTs has surpassed the US$40bn milestone of 2021, suggesting it is simply experiencing a typical crypto bounce and will continue to mature and expand as regulatory practices and new technologies stabilise the space.