U.S. and Israel Team Up to Tackle Crypto Ransomware Issues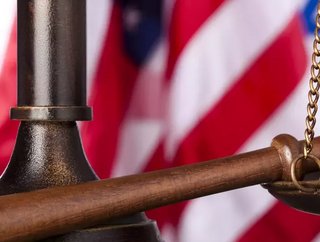 The United States Department of the Treasury has teamed up with the Israeli Ministry of Finance to combat the rapidly expanding crypto ransomware industry
On Sunday, U.S. Deputy Treasury Secretary Wally Adeyemo met with Israeli Minister of Finance Avigdor Lieberman and National Cyber Directorate Director-General Yigal Unna in Israel to launch a bilateral collaboration to tackle the growing threat of ransomware. They want to safeguard vital financial infrastructure and emerging technologies as well as expand international cooperation to combat the threat ransomware poses to nations and the world economy.
"As the global economy recovers and ransomware and other illicit finance threats present a grave challenge to Israel and the United States, increased information exchanges, joint work, and collaboration on policy, regulation, and enforcement are critical to our economic and national security objectives," said Adeyemo.
The announcement follows a virtual meeting on ransomware hosted by the White House in October, involving 30 countries, including Israel. The new partnership will include sharing intelligence and cyber security expertise and joint research into mitigating risks posed by malware known to encrypt the data of victims and then demand payment in cryptocurrencies for its release.
Cyber threats related to fintech are a growing concern
Cyber-security researchers have often attributed much of the increase to the shift towards using open-source, readily available tools for creating malicious software and increased reliance on cryptocurrencies such as Bitcoin, which are not subject to enough government control and regulation.
Ransomware has been a growing problem worldwide, with cybercriminals using increasingly sophisticated techniques to target victims. For instance, in May 2017, a ransomware called WannaCry infected computers by exploiting a vulnerability and arbitrarily encrypted files on computer systems to demand payment. It caused large-scale damage in various parts of the world.
In the United Kingdom, more than 60 National Health Service (NHS) trusts were infected, and WannaCry hindered the treatment of patients. In France, significant damage was reported, including firms such as Renault halting production. In Germany, Deutsche Bahn's railway station display screens were also infected by the WannaCry ransomware.
How will the newly formed partnership between the United States and Israel combat this ransomware issue?
In response to the growing threat of ransomware, the U.S. Treasury Department announced it would be working with Israel on cybersecurity finance issues, including the development of risk mitigation tools for law enforcement to enhance the efficiency of analytical and enforcement work in the public sector.
The Treasury Department has taken a number of steps to combat ransomware through a variety of measures in the past, including providing guidance to financial institutions on identifying ransomware activity and sanctioning malicious cyber actors targeting U.S. victims or collaborating with suspected terrorists and drug traffickers.
The Deputy Secretary of State, Adeyemo, and Israeli counterparts committed to fostering ethical financial technology innovation while also underscoring the importance of collaborating against criminal and nation-state sponsored cyber-attacks. The two governments hope to collaborate and share information in order to help avoid any future large-scale economic damage caused by ransomware.
Calls for international collaboration to improve cyber defences and economic cohesion
During the meeting on Sunday, Adeyemo also called for international collaboration in fighting digital currency abuse with the aim of disrupting ransomware activities. Due to ransomware being a worldwide concern, it is more vital than ever to have multinational partnerships between countries. The Treasury Department also unveiled the creation of a broader US-Israeli task force to address additional concerns in regards to fintech and cybersecurity.