Unchain Fund Launches Charity Crypto Debit Card for Ukraine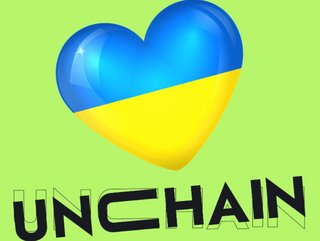 Unchain Fund's crypto debit card will support vulnerable Ukranians hit by the war with Russia by providing funds to women and children.
The global cryptocurrency charity Unchain Fund has launched a new digital charity debit card to support the vulnerable victims of the war in Ukraine.

The virtual card, called the Unchain Help Card, is a digital debit card that will help distribute desperately needed funds directly to the most vulnerable victims of the conflict - the women and children.

According to reports, Unchain Fund is an international, crypto-native charity organisation that raises and coordinates funding for humanitarian aid in Ukraine. It's remit includes migration support, means of communication, medicine, cybersecurity tools, protective equipment, food and more.

Issued in partnership with the Ukranian cryptocurrency card start-up Weld Money alongside Unex Bank, the card is able to be used for everyday payments and cash withdrawals. Those eligible for support will be given an allowance of 25 euro per person, per week.

Unchain Fund is backed by and currently accepts donations in fourteen blockchains – NEAR, Ethereum, Solana, Binance Smart Chain, Celo, Harmony, Polygon, Avalanche, Gnosis, Polkadot, IoTeX, Terra, Bitcoin and Moonbeam in different cryptocurrencies.

Cryptocurrency donations offered to help Ukrainian refugees

The charitable card initiative has been made a reality because of the generosity of international donations that have flooded in to help Ukranians at the mercy of the conflict.
According to reports, an estimated $7.5mn received in crypto donations from across the world has already been given to relief efforts for distribution.

However, the number of applications currently exceeds the capacity of the fund, and the organisation is calling on cryptocurrency holders to keep donating so that it can expand the scope and reach of its virtual charity card initiative. To date, the fund has already received more than 12,000 applications for the card.

Unchain Fund's crypto debit card prioritises single mothers and young children

Help in the form of credit will be provided on a priority basis to single mothers with newborn babies, Ukrainian women with at least one child under six and those who live in regions where intense fighting is taking place.

Those applying will need to undergo a verification process though Unchain's chatbot, providing either their temporary ID from the Ukrainian e-government system Diia, or proof of identity and their tax code, as well as their children's birth certificates.

The digital MasterCard will then be issued automatically and available for immediate use through Google Pay and Apple Pay, or through the Unex Bank app. In a statement released by Unchain Fund, details also say single people will be able to receive assistance up to four times, with transfers made automatically.

Unchain crypto debit card bridging the war-poverty gap

Speaking about the new card and its intended use, Alexey Meretsky, co-founder of Unchain Fund explained, "Our charity card bridges the gap between the virtual world of cryptocurrencies and the worn-torn reality Ukrainians now live in daily, providing immediate assistance for each individual's own immediate needs. We humbly ask that the crypto community keep donating, so that we can keep helping."

Rev Miller, co-founder of Unchain Fund, said that cryptocurrency is becoming the new form of charity. "While we continue to fund charity organisations providing humanitarian aid to Ukrainians, we wanted to find a way to cut out intermediaries and get money directly to the most vulnerable victims of the war – mothers and their children."

Unchain plans to continue its funding of Ukrainian war victims

To date, Unchain Fund has already allocated more than $4mn of the funds raised to date to organisations, volunteers and direct support aid, including the volunteer team in Mariupol "I support Ukraine", Ohmadyt Children's Hospital in Kyiv and others.

The charity selects donation recipients according to its 10 principles and allocates funds via a multi-signature process in cryptocurrency and fiat. To guarantee transparency, fund allocation details are available on the Unchain Fund website, and the organisation is audited by the leading global accounting network Crowe Global.
The charity is run by a community of 3000+ individual contributors and volunteers active in Ukraine and across the globe, and operates donation wallets across multiple protocols, including Ethereum, Polygon, Binance Smart Chain, Harmony, Avalanche, NEAR, Celo, and Polkadot.