Report: Crypto crime hits record US$14bn in 2021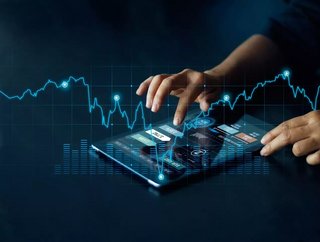 Chainalysis has found that cryptocurrency theft rose 516% from 2020, to $3.2 billion worth of cryptocurrency
Cryptocurrency-based crime hit a new all-time high in 2021, with illicit addresses receiving $14 billion over the course of the year, up from $7.8 billion in 2020, according to new data from blockchain analytics firm Chainalysis.
Cryptocurrency usage is growing faster than ever before. Across all cryptocurrencies tracked by Chainalysis, total transaction volume grew to $15.8 trillion in 2021, up 567% from 2020's totals. 
With the growth of legitimate cryptocurrency usage far outpacing the growth of criminal usage, illicit activity's share of cryptocurrency transaction volume has never been lower. Transactions involving illicit addresses represented just 0.15% of cryptocurrency transaction volume in 2021 despite the raw value of illicit transaction volume reaching its highest level ever.
The growing issue of cryptocurrency theft 
Cryptocurrency theft has grown, with roughly $3.2 billion worth of cryptocurrency stolen in 2021,  a 516% increase compared to 2020. Roughly $2.2 billion of those funds — 72% of the 2021 total — were stolen from DeFi protocols. The increase in DeFi-related thefts represents the acceleration of a trend that was identified in last year's Crypto Crime report. 
DeFi (or decentralised finance) is an umbrella term for financial services on public blockchains, primarily Ethereum. With DeFi, you can do most of the things that banks support — earn interest, borrow, lend, buy insurance, trade derivatives, trade assets, and more — but it's faster and doesn't require paperwork or a third party. 
A rising number of DeFi platforms having crypto stolen 
"DeFi is one of the most exciting areas of the wider cryptocurrency ecosystem, presenting huge opportunities to entrepreneurs and cryptocurrency users alike," Chainalysis wrote in its annual Crypto Crime report.
"But DeFi is unlikely to realise its full potential if the same decentralisation that makes it so dynamic also allows for widespread scamming and theft.
In 2020, just under $162 million worth of cryptocurrency was stolen from DeFi platforms, which was 31% of the year's total amount stolen. That alone represented a 335% increase over the total stolen from DeFi platforms in 2019. In 2021, that figure rose another 1,330%. In other words, as DeFi has continued to grow, so too has its issue with stolen funds. 
Scams at DeFi platforms - such as "rug pulls," where developers set up phoney investment opportunities before disappearing with investors' cash - hit $7.8 billion, an 82% jump from 2021, Chainalysis said.