Quantexa and Deloitte: Compliance against illicit finance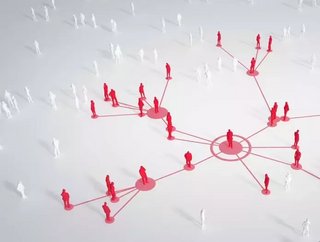 Data specialist Quantexa has partnered with Deloitte on a new global initiative to fight illicit finance, economic crime and fraud...
Citing evidence of a modern that is costing the UK alone over £190bn per year, the collaboration is set to utilise 's (CDI) platform prominently.
CDI creates a comprehensive and connected view of data by highlighting relationships between "people, places and organisations", providing much-needed context for better, more scalable decision making.
Underpinned by , , analytics and interactive visualisation, Quantexa claims that its platform is faster, more accurate, future-proof (via open architecture), transparent, and more secure than its competitors.
The evolution of online crime monitoring
As we found in our recent exploring digital vulnerabilities and threat remediation, COVID-19 has had a deleterious effect on cybersecurity generally. Factoring in the increased attack surface area caused by widespread digital transformation, we are living through perhaps one of the most technologically perilous times in recent memory.
Deloitte knows this and is keen to fuse its expertise with Quantexa's technology to create an effective solution.
"Working with Quantexa, Deloitte clients are developing sustainable and future-focused contextual monitoring capabilities. CDI provides what is fast becoming the new standard for fighting illicit finance and economic crime," said Andrew Oates, Partner. 
"Our deep economic crime subject matter expertise, combined with Quantexa's technology and advanced analytics, enables our clients to identify trends, monitor known risks and detect new threats more effectively - it is the next evolution of illicit finance and economic crime monitoring.'
Rethinking monitoring
In January 2020, Deloitte outlined its (DCM), an infrastructural tech component for consolidating information and therefore allowing it to be monitored effectively. 
The company stresses that "people, process and technology" are the three elements of an effective compliance programme. Vishal Maria, CEO of Quantexa, makes it clear that the two are simpatico in this philosophy:
'We're delighted to be partnering with Deloitte, whose proven global expertise in compliance and governance is the perfect fit for our CDI technology. New risks demand new technology and techniques. 
"Organisations need to rethink the use of traditional rules-based approaches to monitoring activity, which are inflexible and incapable of dealing with the complexity and scale of today's enterprise data demands."