NFT sales on the up as popularity of digital assets explodes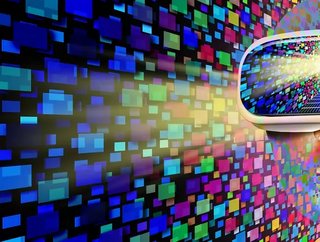 Data from a new report shows NFT artists have each generated average sales of US$1mn over the past month - and their value is rising with use cases
Artists in the NFT business are reaping the rewards of their creativity as records show that 257 creators of digital assets have made at least $1mn in sales over the last 30 days. 
According to a report published by FinancePr.com, the sale of NFTs is currently skyrocketing as investors look for new opportunities and the assets derive their value from their non-fungibility, which increases their rarity. 
NFT: A growing market
Following an impressive year of sales in 2021, data confirms digital assets are increasing their foothold in the collectibles market, which is predicted to enjoy continued growth in 2022. NFTs are also gaining ground due to developing a number of new use cases, especially in the area of blockchain gaming. 
Studies show that Blockchain gaming overtook the $1bn mark in 2021, and analysts predict NFTs will increase blockchain adoption. Collectibles are also expected to be key drivers of that adoption too because they can link physical and virtual worlds.
Furthermore, the collectibles sector will attract more retail players. As NFTs go mainstream new retail players will look to them as enablers of inter-brand partnerships. Such partnerships will transcend physical and virtual goods. 
NFT popularity with collectors
The creativity potential of NFTs is massive. Virtually any digital asset can be made into one. However, the most popular NFTs are those considered digital art and collectibles. The technology is highly flexible, which means almost anything can be tokenized, such as in-game assets, tweets, songs, books, and videos.
Digital assets have been making a splash on the auction scene for some time, with reports showing increasing values. The highest-grossing artist to date is Pak, whose collection fetched nearly $283mn. One of the creator's highest-selling pieces sold for approximately $1.6mn.
Beeple is another well-known NFT creative, whose artworks sold for roughly $173.2mn. However, Beeple's highest sale to date for a single NFT fetched $69.3mn.
In third and fourth place, Tylerxhobbs and Dmitri Cherniak raised more than $100mn in sales. The former's collection generated more than $122mn while the latter's realised $101.5mn. 
There are also artists who have made impressive fortunes under the $100mn mark, including Mattdesl, Xcopy, and Hackatoo.  Mattdesl raised $60mn, Xcopy's sales hit $53mn, and Hackatoo sold a collection for a respectable  $35.7mn.
Speaking about the findings over the past 30 days, Edith Reads of FinancePR.com, said the assets have a high value because they are now, technically being considered as a hybrid of cryptocurrency and art. 
"Throw in the high gas fees on Ethereum, where most are minted, and the prices skyrocket!"
She concluded, "Additionally, they are selling on premier auction houses like Christie's and Sotheby's, throwing them in the same league as classical art."