Meet the CEO: SCRYPT's Norman Wooding talks trust in DeFi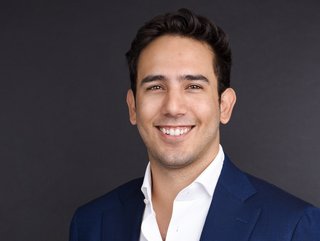 SCRYPT co-founder and CEO Norman Wooding describes his journey into fintech and SCRYPT's mission to build regulatory trust in DeFi
Norman Wooding is the co-founder and CEO of the Swiss-based fintech, SCRYPT, which acts as a trusted partner for institutions by building and providing infrastructure that delivers digital assets and services in a robust regulatory framework. SCRYPT's product line is designed to cover every institution's crypto needs, removing the complexity of crypto finance with technology and innovative products. We caught up with him to find out more.

Tell us about your company. How was it founded and is there a story there?

We launched SCRYPT in 2019 with the mission to be the trusted partner for digital assets for institutions everywhere. Our vision is to accelerate the world's transition into a new global financial system. SCRYPT's co-founder, Sylvan Martin and I knew that to support this transition, access to digital assets on an institutional level had to be trustworthy, efficient, secure, and foolproof. With both of us coming from entrepreneurial backgrounds with extensive experience and knowledge of crypto, we knew we had to dive into the FinTech space.

We have experienced phenomenal growth in the last two to three years, in terms of both customer success and talent.

How did you enter the fintech space - what led you to it?

I'm an early adopter of crypto and have watched this space develop since 2015. At the same time, I'm an entrepreneur at heart and have always been interested in building value-driven solutions.

Before SCRYPT, I started as a hobbyist mining Bitcoin at university, which aligned well with my social, economic, and political beliefs - buying ASIC hardware devices made me feel like I owned a 'mini central bank' and I was rewarded for validating transactions and adding to the supply of this new 'economy'. After this, I conducted academic research on the use of Smart Contracts in Corporate Governance, and also began trading (Arbitrage Strategies) as well as hosting various Masternodes. I quickly became immersed with all things crypto - so much so that I taught courses at the London School of Economics on Cryptocurrency and Disruption.

Since starting SCRYPT, I have also co-founded Yield 3, a DeFi data analytics firm, and act as an advisory for tier 1 regulated entities, such as DCAP.
Tell us about your role. What does it entail?

I create and evolve the strategic vision that drives everything we do at SCRYPT. This requires building and leading high-performing teams to achieve their best by promoting agile and entrepreneurial working environments: I encourage our teams to be honest and direct (much like the blockchain). When it comes to the day-to-day business, I like to build and am heavily involved in all our products - and like all founders, I represent the business and push forward its development on all fronts; regulation, fundraising, customer relationships, partnerships, and infrastructure.
Crypto is a constantly changing space. Does this cause complications in terms of leadership?

Being a good leader is always a journey, whether it be in fintech, alternative investments, or education. While it is true that crypto is developing at a faster pace than many other industries, as experienced entrepreneurs, Sylvan and I thrive in dynamic environments - it's what we live for. That being said, the industry is extremely volatile compared to others, partly due to its nascency and regulatory developments.

You need to adapt, pivot, and follow your intuition - I wouldn't be in any other position, nor would my co-founder, albeit to the detriment of sleep and social life. I also believe being a good leader is surrounding yourself with the best people, and listening, assimilating, analysing, and processing all forms of input.

What I like most about starting this with a co-founder, is holding each other accountable, being complementary and consistently challenging each other.

We work together to focus on the vision, communication, integrity, empathy, and overall 'success' of the company. Although many failures and constant improvement can look like decisive confidence, I can assure you it is much more than that, and what you don't see is all the work that happens in tough times and during long weekends.
What's happening with SCRYPT at the moment - any big projects we should know about?

With every milestone we are always looking towards the next, and we want to be doing more and better. We have recently announced a number of partnerships that expand and enhance our service offering, and have hired new leaders to strengthen our teams, with more exciting developments in the pipeline too. We're in 'springboard' mode at the moment and getting ready to pounce, so stay tuned and read about these as we announce them.
What changes would you like to see in your particular sector this year - and why?

As a British national, I was excited by the prospect of London becoming a world-leading crypto hub. Unfortunately, the Financial Conduct Authority (FCA) has failed to provide clear regulations and oversight for businesses operating in the sector in the UK. Progress has been slow, and the lack of clarity is turning away many UK fintech business owners, who see more advanced regulatory environments in other countries as more attractive. This is a shame. Regulation is becoming increasingly essential in the crypto market, and I wish the UK government would start taking note and bringing a certain amount of stability to the DeFi sector, particularly after the fallout from last year's crypto scandals.

I'm hoping to see a shift in the market towards self-custody and the ability to trade without giving up ownership of assets, as a result of market maturity and innovation sparked by crises. This trend would be a positive sign of the market maturing and becoming more secure for investors, and something we at SCRYPT are working on.
What's on the horizon for SCRYPT 18 to 20 months and where would you like the company to be?

We are optimistic about the future. Signs are that with every bad player who gets caught out, the market consolidates around those that are trustworthy, transparent, and innovative. Through our partnerships with other leading providers and our commitment to offering a complete best-in-class suite of services to institutions, we know SCRYPT will continue to attract top clients, top partners, and top talent. With those ingredients, we can continue to build and scale an exciting, secure, and valuable business.
We want to be delivering more value to our clients, which ties into building and improving our technology, team, and products to become the one-stop shop for institutions to access digital assets. Of course, this can be quantified into specific metrics and internal milestones / KPIs we have for the firm - but let's not remove the allure for now.
What inspires you in the fintech space right now?

Something I've repeated since pursuing my Bachelors in Economics and Politics is that "every generation has the birthright to reinvent society as they deem fit". This is what trends like DLT (Smart Contracts, New Protocols, Supply Chain, Voting, Digital Assets, Tokenisation, Self-Custody, AMM, etc) and AI are - I believe that financial systems are the nucleus of everything and that to bring change and shifts in all paradigms, fintech is the catalyst.

To me, fintech is about the possibility of disrupting and transforming legacy structures and entrenched ways of doing things. By seizing the ample opportunities in this space, we can open the financial world to millions of people who were previously locked out. New developments like Proof-of-Stake are changing consumers' perceptions of the blockchain, strengthening trust through the security it provides in consumer trading. Banks have been using the KYC registry by incorporating blockchain to save time when validating data whilst staying in the regulatory framework - crypto's answer to institutions' anti-money laundering efforts. Even simple contracts have been transformed.

Now, smart contracts offer a more streamlined approach, reducing risk by automating actions and ensuring security for both parties involved in a transaction.