InsurTech profile: Alan - the health insurance innovator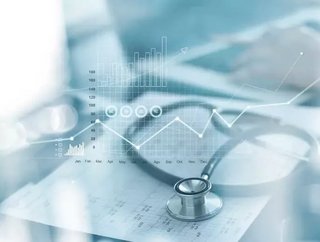 Alan is a digital health insurance platform that offers innovative insurance services focused on user experience Alan was founded in 2016. In the four...
Alan is a digital health insurance platform that offers innovative insurance services focused on user experience
Alan was founded in 2016. In the four years since, the organisation has revolutionised the health insurance sector by placing customer-centricity and a price-quality ratio health plan at the heart of its proposition. 
The business was borne out of an idea to create an innovative health insurance platform for individuals and companies. It's aim is to make healthcare simpler, smarter and better for all.
Removing complexity with technology
Alan is 100% digital. This use of advanced technology is designed to remove some of the complexity and opacity that often exists around insurance policies. 
The company uses technology to offer its members the best prevention, access to information and care, while handling all of the logistics and payment aspects in a seamless fashion. 
In August last year, Alan announced new products, international expansion plans and a refresh of its brand - this was alongside plans to revamp the company's tech stack in order to improve user experience further. 
At that time, CEO and co-founder Jean-CHarles Samuelian said: "Our users are smart. We already had users for all products that we're launching today but they were working around the rules."
SEE MORE:
Those new launches included insurance products for the hotel and restaurant sectors. These, it was announced, allow companies to sign up to insurance directly from Alan's mobile app for ease of use. 
For hospitality customers Alan offers two tiers of insurance: basic coverage for 30 euros per month and a better package for 55 euros per month. 
The business also confirmed a range of insurance products for individuals - previously it had worked with businesses and freelance workers. 
At the launch announcement, Samuelian confirmed that Alan's mission is "to be more than a health insurance company, we want to be your health ally".
With that in mind, the company is scoping out international expansion, particularly other European countries such as Spain and Belgium. 
It was reported at the time by TechCrunch that Alan was in the process of developing its technology. 
This was centred around collaboration with a third-party payments and reimbursements handling company. 
It was also reported that Alan was developing its own payment system. TechCrunch said that up to 30% of the company's engineering team was working on the development, with the goal of making payments up to 10 times quicker. 
Find out more about Alan here.
For more information on all topics for FinTech, please take a look at the latest edition of FinTech magazine.
Follow us on LinkedIn and Twitter.