imagin's CMO on metaverse banking and fintech innovation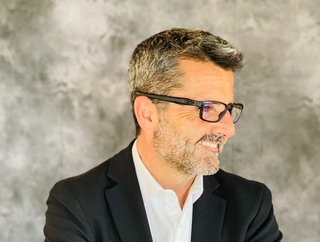 David Urbano, Chief Marketing Officer of imagin
David Urbano is the CMO of imagin - a digital services and lifestyle platform that is transitioning fintechs into the metaverse
David Urbano is the CMO of imagin, CaixaBank's digital services and lifestyle platform for digital clients. Its goal is to promote the growth and loyalty of the youngest customers, who are interested in using new technologies in their day-to-day lives and their future projects. We caught up with him to find out more about imagineLAND and its position in the metaverse.

Tell us about your role and your journey to the position
I have been part of the CaixaBank group for 20 years, always in positions related to digital business. When leading the mobility practice of the digital team, we created imagin, which was born as an app for youngsters at CaixaBank. Now, with the new imagin, as CMO, my team is in charge of communications (online and offline) and digital sales.
What is imagin? And what differentiates it from its competitors?
imagin is CaixaBank's digital services and lifestyle platform for digital clients. With the legacy of imaginBank, Spain's first mobile-only bank, the new imagin, launched in 2020, is taking a significant step forward in its evolution towards something well beyond a financial app. We went from being the young sector's leading bank, to becoming a lifestyle-oriented user community. Customers no longer come to imagin just in search of financial products, but instead through an interest in worthwhile content and unique experiences. It aims to promote the growth and loyalty of its youngest customers, who are especially interested in using new technologies in their day-to-day lives and their future projects.
From a user viewpoint, imagin's transformation is especially noticeable in three aspects: the product offering, which includes financial and non-financial services and which may vary according to the customer's loyalty model; the relationship model, given that they will only need to download the application and sign-up using their email address to get on board; and the range of mobile applications available, which has been extended to accompany younger customers from the early days with three pioneering apps (imaginKids, imaginTeens and imagin).
How does imagin operate?
The imagin digital content is organised around four core fields: music (imaginMusic), video games (imaginGames), trends (imaginCafé) and technology (imaginShop), and the experiences offered to imagin customers are based on a strategy of agreements with leading companies in the digital environment to provide special advantages, in areas such as travel, featuring agreements with Booking, eDreams and Hotels.com, and urban mobility, with eCooltra, Rentalcars, Reby and Bip&Drive.
imagin's difference resides in its clear commitment to sustainability, underpinning the imaginPlanet programme, which showcases the commitment of the organization and its business model to transparency, innovation, and positive social and environmental change
For example, incentives for new customers have replaced traditional gifts with sustainable actions, such as reforestation or donations to charitable causes. Likewise, in addition to promoting awareness of sustainability among its users, imagin internally promotes the adoption of sustainable habits in its physical spaces and the involvement of its employees in social and environmental causes through programs in collaboration with leading organizations. Through the imagin Seabin initiative, just to name one, imagin contributes to the protection and advancing the sustainability of the sea through a floating marine container located on several beaches in Spain with the capacity to collect 90,000 plastic bags, 35,700 plastic glasses, and 16,500 bottles an annual average of 1-1.4 tonnes of environmentally harmful waste
imagin's sustainability model has achieved BCorp certification, which guarantees compliance with the highest standards of social and environmental performance, public transparency, and corporate responsibility of the company to balance economic benefit with social purpose. imagin was the first mobile-only financial services platform to obtain this certification.
Since its launch in 2020, imagin has significantly increased its number of users from 2.6 million in 2020 to 3.7 million at the end of 2021.
Tell us about ImaginLAND - what's its significance, what is it about and why is it important?
imaginLAND is the space for imagin's immersive presence in the metaverse. In addition to the experimental space in Decentraland, imagin also acquired a virtual plot in the augmented reality platform OVR, in which it has also set up a virtual version of its imaginCafé. imagin's physical space is in downtown Barcelona, where users can access content linked to culture, creativity, technology, and sustainability.
The metaverse version of imaginCafé, modelled in 3D, will be found on the virtual platform Decentraland in Forrest Plaza (plot 8.68), one of its busiest districts, and users will be able to enter from their digital devices using a link or QR code. imaginLAND marked its launch with a music event by Marlon recorded in 360° multi-camera format on the 8th April which will be made available in a virtual version at the imaginCAfé in imaginLand from 28th April. The users, through their digital devices, will be able to attend the concert from the metaverse and experience a completely immersive event in virtual reality.
imaginLand is a core project for imagin in 2022 and is a testament to imagin's commitment to continue evolving beyond the boundaries of the physical world. Imagin's commitment with imaginLand will be shown with a monthly renewal of content, progressing over the coming months as imagin develops new virtual experiences and services.
Describe Imagin's digital innovation and its commitment to superior user experience
imaginBank was launched in 2016 as Spain's first mobile-only bank and the market instantly acknowledged it as a truly innovative project. Since its launch, imagin has been the first bank to introduce advanced services such as the customer service chatbot, at a time in which there were practically no chatbots in the financial sector, as well as the application of artificial intelligence to help customers finance their purchases. The new imagin takes innovation to the very heart of its business model.
imagin follows a start-up-like work philosophy, based on service design, and is the type of organisation whose main goal is to create and develop the best services and the best user experience possible. The company has also applied agile and design focused methodologies to identify the user profile as effectively as possible and adapt the product accordingly. Co-creation sessions have been held with more than 1,000 actual users.
imagin's innovative spirit is not only conveyed through a fully digital service offering, but from a conceptual standpoint too. It has established itself as a platform that goes beyond its primary role in finance, setting a high standard for digital content aimed at lifestyle more generally.
In addition to its own content offering, imagin continues to commit to incorporating third-party products and technologies through partnerships with other fintech companies and start-ups. Over the past year, imagin has reached agreements to offer its users special experiences and benefits integrated into the app with partners such as Booking, Nike, Airbnb, Hotels.com, TUI, and Zalando, among others. Furthermore, imagin has integrated start-up technologies, such as Earthly, into its platform to help users offset their CO2 emissions, and Bankify, the "Like&Share" social component that encourages imaginers' to interact with the content available in the app, as well as with other community users.