Guidewire on How Insurers Can Ride the Insurtech Wave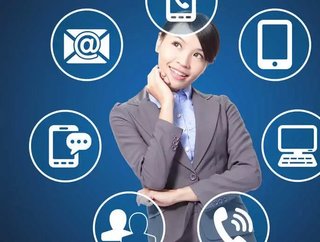 Neil Betteridge is the VP Strategy atGuidewire, provider of digitisation for insurance. Here heexplores the ways in which traditional insurers and insur...
Neil Betteridge is the VP Strategy at Guidewire, provider of digitisation for insurance. Here he explores the ways in which traditional insurers and insurtechs can coexist to maintain and grow the industry.
Insurtechs have burst onto the scene in the last few years. All well and good, but what exactly does this mean for the insurance industry today and how best can insurers work with insurtechs?
Here are some of the key trends we are seeing about the current and evolving state of play:
The Key to Successful Insurtechs is Scale
The boom in insurtechs started three years ago. The popular image is of the insurtechs who are out to disrupt the established insurance market with digital products that cut out traditional insurers and brokers.
Certainly, disruption was the insurtech mantra at first, but reality is dawning that scaling up insurtechs to compete for customers is tremendously difficult. Regardless of how digital a business is, there are legal and regulatory hurdles that are hard to overcome.
Several disruptive insurtechs will survive (though it is telling how some of these challenger, independent digital insurers are hiring traditional insurance industry veterans to lead their operations).
What the majority of insurtechs are focusing on is how they can make themselves attractive to established insurance businesses who have done the hard work on customer acquisition, statutory capital, and regulatory compliance, and are in the market for innovation. To do this insurtechs are looking at how they can fit into different parts of the insurance product lifecycle, such as making existing processes like risk analysis or claims assessments more efficient or evolving existing products like motor with vehicle telematics or property with IoT. Some are inventing new insurance products that may be positioned as disruptive (for example, pay as you go motor insurance or insurance for the gig economy), but the reality tends to be that these insurtechs either have, or are, seeking backing from an established business that is typically a traditional (re-)insurer.
Jump on a Software Platform
As insurtechs need to connect with insurers, the importance of common software platforms has increased. These offer the best way for insurtechs to interconnect with insurers.
For insurers who want to consume new insurtechs' innovations, the extent to which insurtechs can operate on the same platform irons out a significant obstacle to new technology adoption and avoids the need to train insurance staff on an unfamiliar dashboard.
SEE MORE: 
Insurtech Curation is A Thing
Vendors who offer a common insurance technology platform, like Guidewire InsurancePlatform™, are becoming pivotal to how insurtechs develop their relationships with insurers. InsurancePlatform unifies software, services, and partner ecosystem to support our customers' businesses.
Our partner programme was launched over six years ago. It is now an established ecosystem of partners that provide a wide range of consulting services and complementary solutions, including insurtech solutions, to general insurers. Today we receive around four unsolicited calls from insurtechs each week. We evaluate those insurtechs who can offer the greatest advantages to our customers and have some commercial traction in the market already. Additionally, Guidewire has allied with Plug and Play Tech Center, a technology innovation incubator. We are a corporate sponsor of their insurtech programme and help Plug and Play identify and foster the strongest examples of insurtechs.
As a result, we currently work with more than 40 of the most successful insurtech partners to make their technology easily available to our customers globally. The key success factor here is how much the insurtech can be helped to scale, and to take the innovation from a few to many engagements.
Evolving Strategies for Insurtech Engagement
Insurers have clearly not ignored the insurtech movement. All of the top 20 insurers globally have innovation units or venture units that are talking to, working with, and even buying up insurtechs. Medium-sized insurers are also employing scouts to check out insurtech potential and capability.
It is worth noting that there are some regional differences, and the extent to which insurers are engaging with insurtechs is mixed. European international carriers have innovation labs and insurtech investments; but domestic insurers are more hesitant, are less likely to have labs, and more likely to observe, rather than work actively with, insurtechs.
Lessons for success
Based on our own engagement with insurers and insurtechs, there several approaches for success worth mentioning:
As they evaluate insurtechs, some insurers get fixated by the technology. This is a mistake. The right path is to focus on the business goal, consider how to get there, and then how technology will assist in this process.
Be intentional and know thyself totally. Ask yourself if you are manoeuvring on insurtechs to try to gain some understanding of the technology or tactically to pick up some technical capabilities you need. Either approach is perfectly acceptable, but it is important to avoid potential woolly thinking like, "let's hang out with the cool kids," to magically imbibe some cool tech. Self-awareness about an insurer's culture is important to effective collaboration with start-ups that have quite different working styles and decision-making practices.
The biggest success factor for an insurtech engagement comes from thinking about the core business problems that need to be solved. When you find suitable insurtech partners who can help you address these, do not saddle the project with onerous expectations. Start with a small scope and gather some evidence of success within a realistic timeframe. The bottom line here is that insurers need to work flexibly with insurtechs.
Evaluate your insurtech partner for the long term. Innovation is great, but do they have a plan and the capital to keep pace with you? You might want to use their technology to shake up your operations or marketing but ask yourself how well they will integrate into your front and back office standard systems and processes.