Five reasons why millionaires are back investing in Bitcoin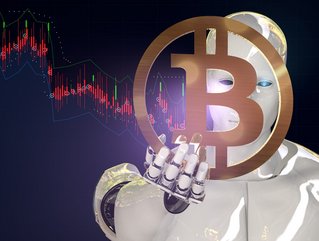 Bitcoin is the cryptocurrency of choice according to a new industry reports by deVere Group, that says 82% of millionaires are choosing it
Bitcoin, the leading decentralised digital currency that operates on a peer-to-peer network without a central authority, has become the focus of investors recently due to several factors.
In fact, a recent report by the financial services company deVere Group, analysed data that revealed an astonishing 82% of millionaires are now seeking advice on Bitcoin investment.
According to the report, Eight out of 10 high net worth (HNW) individuals have asked their financial advisers about including cryptocurrencies, such as Bitcoin, into their portfolios over the last 12 months - despite the market experiencing a difficult year in 2022.
While Bitcoin remains a highly speculative and volatile investment, its growing mainstream acceptance and increasing institutional adoption have made it a focus for investors looking for alternative investment opportunities. It is important for potential investors to thoroughly understand the risks and volatility associated with Bitcoin before investing.
Five reasons why HNW investors are buying up Bitcoin
# 1 Scarcity

Bitcoin has a finite supply of 21 million coins, making it a scarce asset, which has attracted investors looking for an alternative to traditional investments. Its 'limited edition' availability means that even though its value has risen, and plummeted, and risen over the years, as the world's most popular crypto currency, it will, most likely, always hold a reasonable price.
# 2 Volatility

Strangely enough, Bitcoin's volatility is one of the reasons why its so popular with investors. The price can fluctuate greatly in short periods of time, creating potential for high returns, but also higher risk. For big ticket market players who can afford to watch and wait for the value to rise, it's a good bet.
#3 Decentralisation

The decentralised nature of Bitcoin has made it attractive to investors who are seeking to diversify their portfolios away from traditional financial systems that are often subject to government control and regulation. Privacy is becoming increasingly difficult to maintain as governments continuously seek to regulate and control the crypto market.
#4 Increased institutional adoption

In recent years, major financial institutions and corporations have shown increasing interest in Bitcoin, lending credibility to the asset and further fuelling investor interest. El Salvador made Bitcoin legal tender in 2022, while banks are expanding their cryptocurrency services in a bid to keep up with the more agile and innovative fintechs.

JPMorgan, like many other major legacy financial institutions, including Fidelity, BlackRock and New York Bank Mellon, have also begun to offer crypto-related services to their clients.
#5 Macroeconomic factors

The economic uncertainty caused by the COVID-19 pandemic, as well as low interest rates and increased monetary stimulus, has also contributed to a rise in Bitcoin's popularity among investors.
Why Bitcoin is growing in popularity again?
Speaking about the results of the recent study, Nigel Green, the CEO and founder of deVere Group, notes: "In 2022, the crypto market delivered its worst performance since 2018, with Bitcoin, the headline-grabbing market leader, falling about 75% during the year.
"The price drops came as investors reduced their exposure to risk-on assets, including stocks and crypto, due to heightened concerns about inflation and slower economic growth.
"Yet against this backdrop of the so-called 'crypto winter', HNWs were consistently seeking advice from their financial advisers about including digital currencies into their portfolios."
He continues: "Interestingly, this typically more conservative group was not deterred by the bear market and adverse market conditions. Instead, they were looking to either start including or increasing their exposure to crypto.
"This suggests that these high-net-worth clients are increasingly aware of the inherent characteristics of cryptocurrencies like Bitcoin which has the core values of being digital, global, borderless, decentralised and tamper-proof.
"Wealthy investors understand that digital currencies are the future of money, and they don't want to be left in the past."
Many of these HNWs who were polled will also have seen a consistent surge in interest being expressed by institutional investors, including Wall Street giants, who bring further capital, influence and confidence to the sector.
Is the crypto winter thawing?
The deVere CEO believes that this momentum of interest is set to build further as the 'crypto winter' of 2022 is thawing.
"Bitcoin is on track for its best January since 2013 based on hopes that inflation has peaked, monetary policies become more favourable, and the various crypto-sector crises including high-profile bankruptcies are now in the rear-view mirror," he says.
"The world's largest cryptocurrency is up over 40% since the turn of the year and this will not go unnoticed by HNW clients and others who want to build wealth for the future."
Green added, "If HNWs were expressing such huge interest in the 2022 bear market, as market conditions steadily improve, they're going to be amongst the first to capitalise in the forthcoming bull run."