Feedzai raises $200m pushing it to unicorn status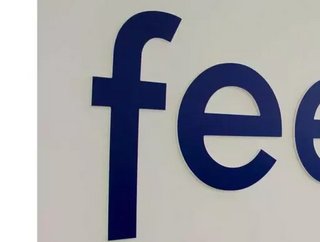 The investment round was led by KKR and includes Sapphire Ventures and Citi Ventures, reports suggest...
Feedzai, the data science fintech that prevents, detects and rolls back fraud risk for financial institutions, has achieved unicorn status after its latest finding drive.
The additional funding will be used to speed up Feedzai's global expansion and increase its product range. 
The California-based startup which was founded in 2011, develops real-time machine learning solutions to analyse big data to identify fraudulent payment transitions. It also provides services that minimise risk in the financial services, retail and e-commerce industries. 
The fintech's cutting edge AI solutions help banks and other fintechs to recognise and prevent payments fraud, money laundering and other types of illicit activities. The solutions provide automated and intelligent products that monitor activity in real time when a bank account is opened, a transaction is made on a mobile device or money is transferred. 
According to reports, Feedzai's technology is used to monitor and secure the actions of over 800 million customers across 190 countries. It's products and services provide protection for an estimated 50% of the populations of both UK and Canada. It also handles security services for four of the biggest banks in the US and counts Citigroup Inc, Fiserv Inc and Banco Santander, as well as well known fintechs such as SoFi as clients.
Digital banking trends
The rapid increase in digital banking globally has led to sharp upswing in financial crime. According to a recent FeedZai report, in the last quarter of 2020, an estimated 650% increase in online account scams and a 250% increase in fraudulent attacks has hit the financial services sector globally. 
The shift has resulted in financial institutions and banks seeking innovative technology to combat the increased online crime boom.
Nuno Sebastiao, CEO and chairman of Feedzai, explained, "Feedzai's technology is the c ornerstone of today's commerce as consumers across the globe expect fast, reliable, seamless, and, above all, secure banking and payment experiences. The world has faster digitization requirements, and financial institutions need reliable solutions that thrive in this new digital environment in days, not months
Commenting on the recent cybercrime boom, he said, "Financial crime moves fast, 2020 and the global pandemic accelerated that even further.We're thrilled to be working with KKR to bring more innovation into this space and to keep protecting our customers from an ever-evolving financial crime landscape."
Stephen Shanley, Managing Director at KKR, said the partnership was an opportunity to expand and create stronger solutions. "Feedzai offers a powerful solution to one of the biggest challenges we are facing today: financial crime in the digital age. Global commerce depends on future-proof technologies capable of dealing with a rapidly evolving threat landscape. At the same time, consumers rightfully demand a great customer experience, in addition to strong security layers when using banking or payments services."
Sebastiao added, "To stay ahead, the product and research need to be faster, and that is what we're investing in."
Image credit: FeedZai