Episode Six CEO on the future of cash in a digital economy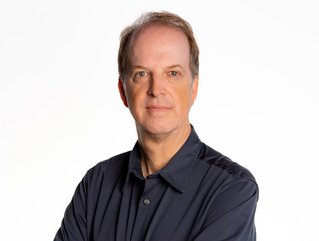 John Mitchell, CEO and Co-founder, Episode Six, gives us his forecast on the future of cash and crypto in our increasingly digital economies
John Mitchell is the CEO and Co-founder, Episode Six - a venture that enables financial institutions, fintechs, and other innovators to build new digital journeys that leverage real-time payment and value transfer—with any network, any system, any currency, anywhere in the world.
Prior to E6, Mitchell, who is based in Texas, was the Chief Executive Officer of Rêv Worldwide, which provides innovative, end-to-end payment solutions to global partners. We caught up with him to find out more about the digital currency market and what the future holds.
Tell us about your role and how you became involved with payments?
I've worked in payments for nearly two decades now. I began in payments when I repositioned NetSpend's offering and helped build the company to become the largest processing platform of its kind. I made the first sale for the company as an advisor. I immediately saw the potential and knew with some adjustments that the idea could be enormous. This made me realise the opportunity payments had to offer with the demand and appetite that was clearly there. The company was eventually listed on the NASDAQ. It's also where I met one of Episode Six's future Co-founders, Futeh Kao.
Now at Episode Six, I'm the CEO and Co-founder, starting the company in 2015 as a response to the limitations of legacy payment systems. Our company operates on five continents, and is growing at a rapid pace, and I'm responsible for ensuring there's an efficient structure in place that will enable the company to scale and grow. I'm excited to lead Episode Six to great heights, creating our own distinct path in the payment world.
What are the main changes we are seeing in the cryptocurrency market right now?
More use cases are emerging in which cryptocurrency can be integrated into traditional payment ecosystems as technology is deployed more rapidly. As a result, we're seeing a paradigm shift with more people accepting crypto as a payment method, and this is helping to further drive adoption and improve accessibility.
For example, trading and financial services company, Robinhood, recently announced the acquisition of UK crypto group, Ziglu as part of its entry into the UK market. Robinhood is well known for making trading easily accessible to retail investors, and the acquisition of Ziglu will give millions of customers easy access to crypto.
We're also starting to see regulators take cryptocurrency more seriously and apply the same standards as they do with securities or commodities – but it's a highly complex subject. This area needs more attention, and this will happen over time as cryptocurrency continues to evolve.
Decentralised finance and regulation is a huge question right now. What's your take on regulation in space?
DeFi is interesting in concept, but is still nascent and limited by technology, which needs to be performant and able to adapt to evolving regulatory concerns. In order to meet AML and KYC requirements, some centralization is generally required. Most of the custodial exchanges are actually centralized which is counter to the promise of a decentralised world.
Regulation will evolve but it remains to be seen how that will impact DeFi. Some countries are further along than others, for example, in Japan, its top financial and crypto sector regulator, the Financial Services Agency (FSA), published a report recently stating regulations in the DeFi space may be needed, and that future regulations are likely to be imposed. For now, discussions are ongoing within the FSA, and not just for DeFi, but the wider crypto sphere.
How can we end the 'oil and water' approach and the importance of bridging the gap between fiat and crypto?
According to IDC, by 2030, 60% of global consumers will have made a transaction using an asset class other than fiat currency.Today the worlds of crypto and fiat are similar to 'oil and water' – they don't easily mix. The integration of crypto into traditional ecosystems is progressing, although there is still a long way to go. This gap will be bridged by paytech companies who can develop future-ready payments technology infrastructure that is able to handle any present or future asset class and easily bring disparate ecosystems together.
Will crypto and digital currency spell the end of cash - and even fiat currency in the near future? What is your prediction for DeFi and crypto?
Cash usage will continue to decline with or without cryptocurrency and digital currency – and even fiat currency will see competition from other sources of value. Cryptocurrency will likely accelerate the decline, as it becomes more acceptable in mainstream financial services and payments. Digital and mobile transactions are already playing a major role in replacing cash. The decline of cash can be mapped to the growth of technology, and as technology continues to evolve, it improves accessibility to mainstream financial systems for use cases around cryptocurrency and DeFi.
Regardless of how we see cryptocurrency and DeFi evolve, we will see a significant change in the payments landscape. The companies which can adapt and adopt new ways of paying, will rise to the top. We're seeing a land grab across financial services, where FIs are working with fintechs on an unprecedented scale to develop and integrate new capabilities to improve their utility for customers and vie for a larger share of the wallet. Depending on the region, there are perhaps just a couple years of furious land grab ahead of us before battle lines are drawn and consumers choose their primary providers.