Crypto winter meltdown hits scammer revenue by 65%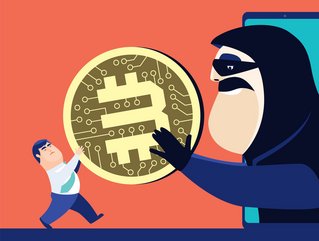 A new study shows crypto fraud has dropped by 65% following the digital currency marketplace meltdown
A new report documenting the state of crypto-related crime shows scam and fraud incidents have fallen by 65% over the past year.
The drop in fraud revenues has a direct correlation to the digital currency market meltdown as the crypto winter continues to affect investment in the space.

According to data from TradingPlatforms.com, the end of July 2021, the figure was crypto fraud revenue stood at US$4.5bn. This is in comparison to the $1.6bn registered during the same period in July 2022.
Crypto markets have fluctuate wildly this year, with significant price decreases across the board in May and June. The price of a single Bitcoin has recently been between $20,000 and $24,000. But when Bitcoin was at its peak price, scam artists made as much as around $5mn daily through a number of scams.

Other areas of crypto have been more suseptable to fraud than others. Data shows that historically, PlusToken and Finiko are among the significant outliers that drive the revenue scam. PlusToken scammed more than $2bn in 2019, while Finiko took over $1.5bn in 2021.

However, there are no such significant frauds so far in 2022.

Decrease in scamming in cryptocurrency
Although crypto markets proven to be more stable over the last few weeks, experts are speculating that as the market recovers, more hacking incidents will be reported. This, they say, could potentially lead to an increase in fraud as investors become easy targets.

Speaking about the report's findings, TradingPlatforms' spokesperson, Edith Reads, explained, "The data collected by our platform reflects the current state of the crypto industry. The market is young and ever-changing, so new scams are constantly popping up while old ones die out. As the market has matured, we've seen a decrease in overall scam activity."