As many as 1 in 10 European households could own crypto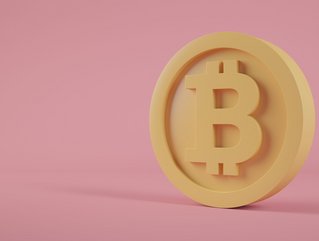 The number of people buying cryptocurrency like Bitcoin could be higher than first thought, after an ECB survey found 1 in 10 households owned some crypto.
As many as 1 in 10 Eurozone households may own some sort of cryptocurrency like Bitcoin or Ethereum, according to research from the European Central Bank (ECB).

The ECB's Consumer Expectations Survey polled consumers living in six countries – Belgium, France, Germany, Italy, the Netherlands and Spain. The number of respondents answering that someone in their household owned cryptocurrency was lowest in France, at 6%, but highest in the Netherlands, at over 14%.

The average across all 6 countries was just below 10%. The figures may suggest that crypto uptake has become more widespread than first thought.
Despite this, the amount that consumers own continues to be low. More than one-third (37%) of those who report owning crypto say they have less than €1,000. The next most common amount was between €1,000 and €4,999, with 29% of respondents saying they own crypto in this value range.
Calls for greater crypto regulation
The proportion of crypto owners who claimed to own more than €10,000's worth of crypto was just 21%.
The six countries surveyed represent some of the richest in the Eurozone, meaning that crypto ownership across the EU more widely is likely to be lower than 10%.

The survey's authors claim that the figures highlight a need for greater regulation within the crypto market. They say: "Although EU regulation has been proposed to mitigate the risks posed by crypto-assets, agreement on this is yet to be reached. In the EU, the Commission's proposal for the MiCA Regulation, first published in September 2020, has not yet been agreed by EU co-legislators. This means the Regulation will not be applied before 2024 at the earliest, as it is not expected to be applied until 18 months after it enters into force.
"Given the speed of crypto developments and the increasing risks, it is important to bring crypto-assets into the regulatory perimeter and under supervision as a matter of urgency. In addition, it will be important to review the sectoral regulations to ensure that any financial stability risks posed by crypto-assets, particularly those arising from their interconnectedness with traditional financial institutions, are mitigated."
Crypto 'unsuitable' for retail investors
The survey's authors also said that crypto is unsuitable for most retail investors, reiterating concerns about risk related to investor protection and market integrity.
"Crypto-assets are not suitable for most retail investors… who could lose a large amount, or even all, of the money they have invested," the report continues. "Consumer protection risks include misleading information, the absence of rights and protections such as complaints procedures or recourse mechanisms, product complexity with leverage sometimes embedded, fraud and malicious activities."
Trade in cryptocurrencies has grown exponentially in recent years, thanks in part to increased ease of access. The number of platforms allowing consumers to buy and sell crypto assets has grown, but critics warn that there is little protection and consumers are allowed to trade in digital assets without fully understanding the risk involved.