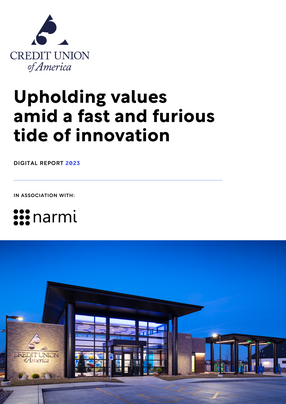 Upholding values amid a fast and furious tide of innovation
Credit Union of America's David Germann and Jon Douglas discuss the importance of upholding values while keeping pace with technology innovation in finance
If you would have told Jon Douglas, Chief Information Officer at Credit Union of America, that his career would have taken him into finance after a 20-year stint in the US Air Force, he wouldn't have believed you. But, after a career spent supporting IT and cybersecurity "from every level starting at the help desk all the way up to global communications and security", Douglas knew his time in the military had to end at one point or another.
Initially moving into education in the state of Kansas – also the home of Credit Union of America – Douglas joined Chief Lending Officer David Germann and has "loved every minute" of his 16-month tenure, in which he manages data, business and technical analysis.
Germann has a more orthodox route into finance, cultivating an extensive career in finance and recently entering his 36th year in the industry. Working at a company for 25 years after leaving college, Germann admits his story "is probably something similar to what you hear a lot of in the news", being "very successful one Monday after having a record month" before being told "at 4pm on Tuesday that the company had been sold, and I lost my job".
Although a little down on his luck at first, reminiscing how "25 years all of a sudden meant nothing", it was here Germann learned some valuable lessons. Moving into corporate banking, he soon knew working in a "regimented way" was not for him, and after investigating credit unions, saw "the planets align" in a field of his interest – credit unions – with an opening at Credit Union of America. He says he "couldn't apply fast enough".

Knowing the role is right
Chief Lending Officer of Credit Union of America for over eight years now, Germann has certainly found a role fit for him. As he puts it, the real joy of the role is being "empowered to make a difference".
While admitting this may sound like "a tagline, it's not marketing. I am able to empower our branch managers, staff, employees and myself". This comes with responsibility too, being both the "arsonist and firefighter", because if the credit union puts out bad loans, they've got to be sorted out.
Despite the responsibility, it's empowerment and trust that Germann takes pride in. "Whatever we feel is in your best interest that would help you, we're empowered to do that. And in our business, that's very rare. Most people are not empowered to truly make a difference. That's what I love the best and what I can't wait to do every day. But the thing that wakes me up in the morning is that I can't wait to go and see my coworkers."
A work ethic built on values
This is key to a great working relationship for Germann, who has "never worked at a place where people who work together socialise" as they do at Credit Union of America. The same is true for Douglas, who says "getting up in the morning is not a chore" when coming to the office; "the culture and people make it a wonderful place".
Years spent in the military have taught Douglas to value community in the workplace, "a sense of worth and having great collaboration", which he has found at Credit Union of America. On the other hand, Germann's values stretch back to childhood, growing up on a farm.
He remembers: "We had cattle, we had horses, we planted crops. Cattle are fed in the morning, cattle are fed at night, they're fed in a snowstorm, and they're fed when it's 100 degrees. They're fed whether or not you feel good, whether you're sick. And so I think the work ethic I developed that influenced me the most in this world came from that.
"Every day you get up, every day you work, and every day you have a job to finish before you're done." This ethic has helped Germann consistently achieve, because in lending – much like farming – "you're only as good as your last month".
Sustaining a legacy, then growing it
A consistent drive for growth is important when both maintaining and expanding a credit union that has been an ever-constant in Kansas since its inception in 1935. Created by a science teacher in a janitor's closet at a local high school, with an initial 20-25 members putting in US$5 each for loans (or so the story goes), Credit Union of America has become one of Kansas' largest, with US$1.5bn in total assets.
While aiming to stick to its roots as a credit union for teachers, Germann notes today the mission is to be "everybody's credit union". For Germann, the key to expanding the reach of Credit Union of America is using technology.
He adds: "We never want to forget where we came from even with our growth. But we are a large credit union in Kansas and there's no reason to be held by the state borders. We want to grow and become one of the largest credit unions in the Midwest. The fear is when you use technology to grow you forget who you are, and we never want to forget who we are."
Embracing fintechs
Embracing fintechs and the advancements in technology they bring is, for Douglas, a reaction to consumer demand. "We want to meet our customers where they are, creating an environment where they can get to us without having to come to us."
Partnering with new vendors has already helped Credit Union of America to open online accounts, implement phonebot technology and get parameters in place to create a data warehouse, from which new fintech vendors can integrate with one another and have immediate access to pools of data.
It's not just about embracing the technological demands of customers today, as Germann points out when he joined Credit Union of America in 2015: "We had just under US$600m in assets then; now in 2023, we're at US$1.5bn in assets. We have more than doubled in the last eight years as technology has been implemented."
Not one to shy away from a forward-thinking prediction, Germann believes the growth he has seen since joining the credit union "will be slow compared to the next five years".
In fact, his claim is far from bold. As the proliferation of technology continues across the financial sector, the key for Credit Union of America now is to ensure "that member experience remains no matter where they are," according to Douglas.
Part of this is curating the right omnichannel approach, facilitating both the digital and in-person needs of credit union members. Douglas adds: "We're trying to bring in technology, utilise and build that technology so that the member that comes into the branch and the member that does things online have the same experience with us, regardless of how they interact with us."
To achieve this omnichannel approach, Douglas feels it important to not "get too far ahead and push away the face-to-face interaction" members are accustomed to.
Moving fintech forward
However, while it's important to keep a balance between the latest technology and maintaining personal points of contact for members, technology can be used extensively to support and grow both sides.
The key to maximising technology in the backend for Douglas is using data in the right way. "Working on our data warehouse is great because we can already know what a prospective member is looking for before they show up. We can get access to their transaction histories, and maybe they're missing a loan service they didn't know they could have. Using data in the right way with Arkatechture as our vendor helps us better tap into what a customer may need."
The right use of customer data is important for members too, as Germann notes the credit union's ability to now offer fast pre-approved loans, whether "it's a US$40,000 car loan or a US$25,000 credit card. It also makes our employees' lives easier, so they can focus on other things, and we're seeing this grow our numbers, as it's speeding up processing that would have taken far longer before."
For Douglas, staying on top of the latest innovations is also incredibly important, partnering with vendors already using AI in their products, such as the chatbot that Credit Union of America employs. He notes the importance of AI in "building out our backend to analyse our data faster, and get those results and products back to members as quickly as possible".
There is always scope for further innovation, as far as Douglas is concerned, particularly in regard to improved customer relationship management (CRM) technology services, which he hopes to improve at Credit Union of America soon. "We're looking for that right CRM that can give us that single point of access and integrate all our different systems together in one.
"Having everything brought together in one place would really help our frontline staff so they're not jumping back and forth between different systems. We're trying to get the right vendor in place for that so we can further streamline our operations moving forward."
Cautious innovation is good innovation
Getting the right vendor in place is not an undertaking to be taken lightly, as pointed out by Germann. "We want to embrace as much tech and AI as we can, but it's so important to undertake the right due diligence too; we need to be very cautious."
Douglas adds: "We have to hold any new vendor partner to specific standards. Are they keeping our members' data safe when transiting and storing it? Are they accredited?"
Security concerns are just as important questions to answer at Credit Union of America for Douglas too: "For us, it's asking how we can get even better implementation; how we are testing ourselves or using external entities to test us to make sure we're always improving our security posture as new technologies emerge.

"So in every area that we implement security protocols for, on the digital forefront, security is always front of mind as it should be. And we've got a great team here working on that. That's what we will continue to do as we move forward."

Enjoying the fruits of your compliance
Stringent security requirements and compliance needs shouldn't detract from a business' drive for greater digitalisation; the benefits of partnering with a fintech far outweigh the time to complete due diligence.
Using the example of fintech Clutch as one of Credit Union of America's partners, Germann notes: "Clutch has helped us significantly in supplying instant quotes. It used to take months to find the right quote for our members but with Clutch, you just need to input a member's cell number and the last four digits of their social security number, and it can pull up a car they bought and how much they owe on it, all in a secure way.
"So once you get security right, we and the members can enjoy faster processes and better loan offers."
A fast and furious future
For Douglas, leveraging the innovations of partner fintechs will become ever more "fast and furious" over the next 12-18 months. "We're bringing in fintech Narmi to update our account opening process, driving quicker wait times for our members and getting all integrated products set up and refined for our customers.
"The partnerships that we've created with those fintechs are already starting off on an awesome foot. And we're excited to see that next evolution."
This wait for the next evolution will not be too long at all, according to Germann. "Jon (Douglas) has policies written, procedures written and passed. But I think by the time they're printed and published, Jon will be writing those policies and procedures, such is the speed of innovation before we get the next fintech partner on board. I think the time scale for innovation is closer to four or five months as opposed to 12 months, the industry is moving that quickly.
"The horse has bolted out of the barn. It's not slowing down but getting ever faster. I actually think I'm misjudging the scope of innovation we're seeing and the things that can be achieved over the next few months, particularly with the introduction of AI at so many fintech vendors. The speed of innovation in financial services has been rapid, and at the current rate it looks like this pace is set to continue indefinitely."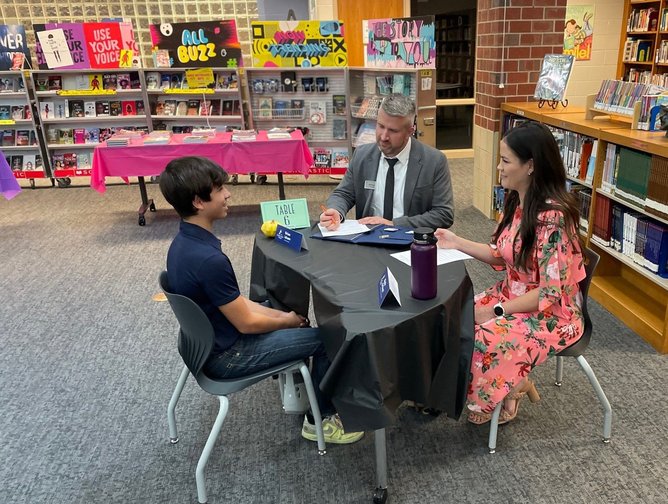 Credit Union of America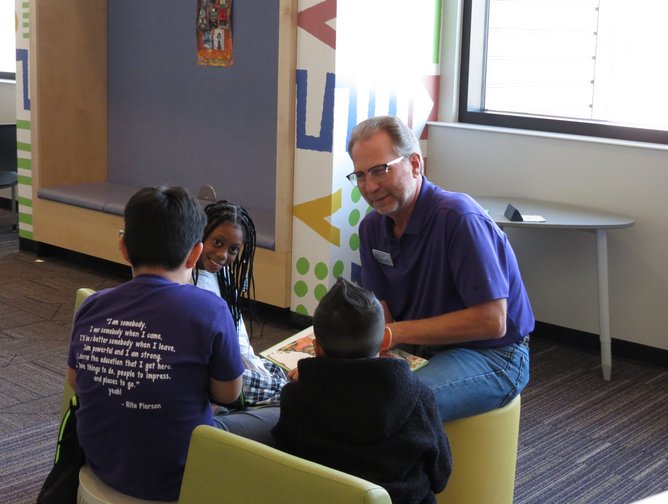 Credit Union of America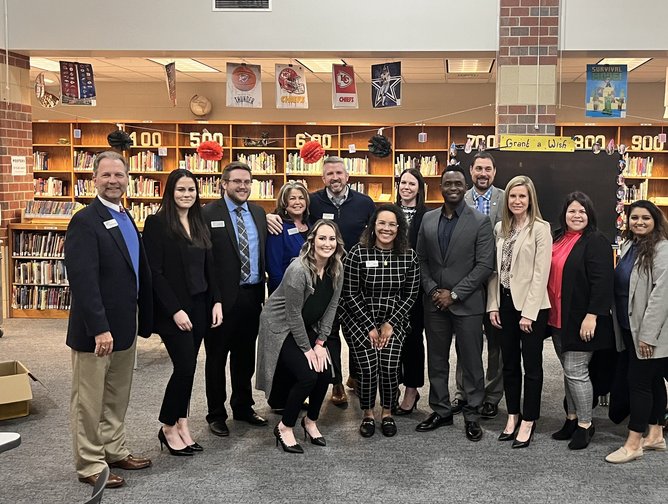 Credit Union of America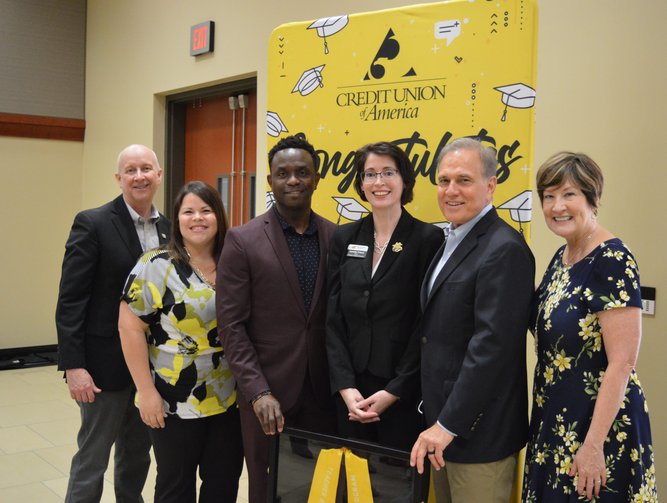 Credit Union of America