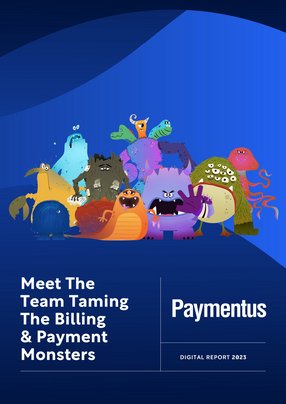 Paymentus: The Team Taming Your Billing & Payment Monsters
Nicole Haskins and Chris Trainor from Paymentus reveal the billing and payments 'Monsters': the lurking issues hidden within payments and billing processes
One of the key functions that businesses must be able to execute in the digital era is payments. What seems like such a simple transaction on the internet today increases in complexity when taking into account the measures that are put in place to manage and move large sums of money, ensure security of transactions, and create a much simpler user experience than that of cold hard cash.
Digital payment solutions have become integrated into the lives of businesses and consumers, with millions of applications used globally. However, this isn't to say that each payment system is operating to its maximum potential—each business is different and has a unique mix of problems to be acknowledged and addressed.
The first step for organisations looking to optimise their billing and payments capability is perhaps the most difficult: understanding and quantifying the problems they have, the impacts these issues have on the business, and the potential growth they are missing as a result of these inefficiencies.
This is where Paymentus has created a rather unique method of breaking down barriers for companies to allow them to understand the many layers of complicated processes and identify the challenges hiding within them in developing a family of billing and payment Monsters. By characterising the problems that its customers face, from the adoption stage to continued digital optimisation, Paymentus shines a light on the hidden pitfalls within billing and payment processes. That awareness leads to action, resolution, and ultimately, better solutions that future proof digital strategies.
A core tenet of Paymentus' monster-taming capabilities is its ability to deliver a holistic bill presentment and payment experience. The majority of payment solution providers on the market deliver disparate components of a billing and payment system. Paymentus separates itself by bringing these varied components together in a holistic solution, built from the ground up, that can be leveraged to tame and contain the monsters in its clients' businesses.
"Many providers and solutions in the market have similar core features like web, IVR, and digital wallets. But it is how it is built that matters and truly can either be a solution or be a burden. When you install a system, implement it, and begin taking millions of dollars in payments, you very quickly see what's under the hood that maybe you did not dig out of enough during the sales process, and it truly matters," says Nicole Haskins, Vice President of Sales & Marketing (and Monster Taming Expert) at Paymentus.
"You see a lot of layers, siloes, disparate solutions, and a lot of duct taping together different pieces. So, we needed a way to expose these underlying issues to billers, whether that be insurance companies or utility providers, online banking and financial firms, and say, 'you need to understand that these problems don't go away on their own and implementing a solution that solves the underlying issues and provides you with the user solutions you crave is critical,'" explains Haskins.
Understand the Monsters hiding in your billing and payment systems
Cue the Monsters—the marketing strategy that allows Paymentus to get to the heart of business concerns, and understand the needs of its clients to simplify conversations for all levels in an organisation so they can truly resolve what is plaguing them today.
By outlining each monster's characteristics, clients are able to look objectively at their processes and determine whether their problems fit one of the Paymentus personas—all without the scariness that such heavy conversations may imply.
In addition, the many titles and skill sets that go into solution searches and ultimately decision makers range from finance to customer service, to of course IT. However, oftentimes understanding and uncovering the "why" organisations need to solve for this or that is as critical as the vendor they choose. Sharing and identifying the problems along with educating the many hidden pitfalls truly brings together all the needs of an organisation so they can focus on the problems they need to solve and pick the right solution for them.
This could be in the early stages whereby a client is still operating with a legacy system and is yet to transform to a digital process, something more niche like understanding there is a lack of cohesion and communication between systems that they have in place, or a more real-time challenge like cybersecurity that impacts the most sensitive areas of the business.
While the idea has grown to now include nine monsters, Paymentus initially recognised six different pain points that are common across the majority of its customers and the actions needed to tame them and create long-term improvements.
Clunky payment experiences that place barriers in front of users throughout their payment journeys (Brock)
Incohesive reporting and reconciliation of siloed solutions that don't work together as they have been added on top of each other piece by piece (Argus)
Legacy systems that impact the entire process but seem impossible to change, making it more difficult to digital offerings (Ingrid)
Outdated payment platforms and sluggish systems that get in the way of seamless transactions (Mort)
Vulnerability in systems resulting in cybersecurity risks that sting billers in the transaction process (Stinger)
Poor user experience and an unattractive user interface that makes it tricky for the person using the platform to make a payment (Crunkus)
"I would say most of our billers are dealing with a half dozen or more at a time, and there's only nine. That's a big statement," says Haskins as she explains how Monsters can help a customer assess the status of their billing and payment system in its current state.
"You have different teams within a biller agency that are trying to solve different problems, so it's never just a siloed purchase. It's a finance purchase that also includes the person in charge of customer experience and support. Ultimately, you might have two monsters over here and three over there—and some of them overlap in ways that you don't know."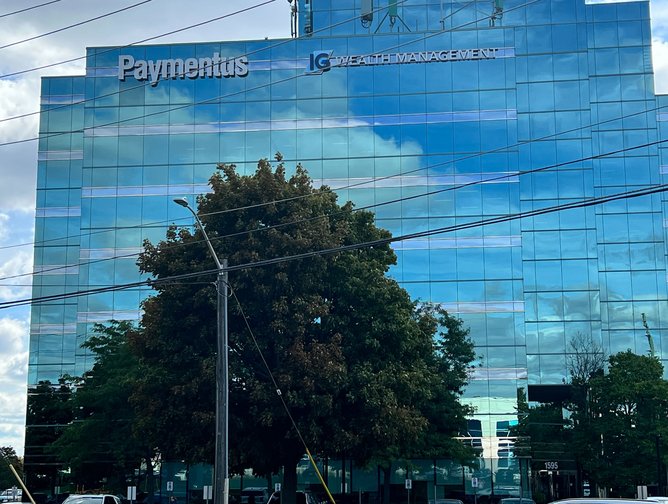 Paymentus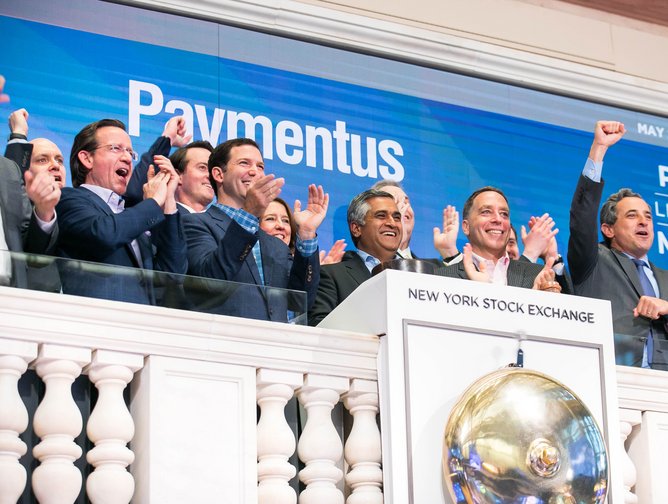 Paymentus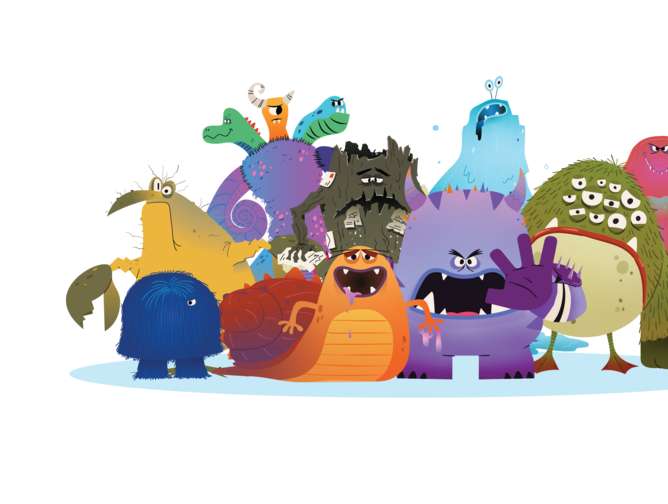 Paymentus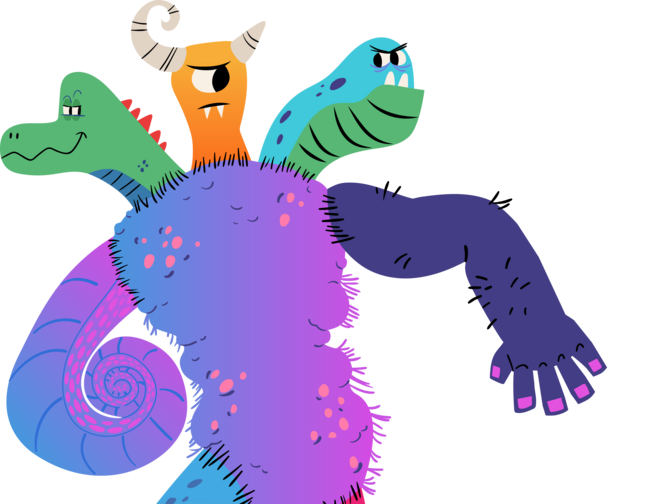 Paymentus