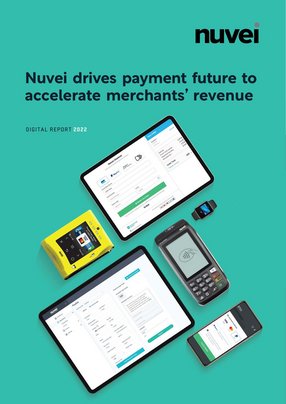 Nuvei drives payment future to accelerate merchants' revenue
Global payment tech leader Nuvei discusses how they harness their unique approach in the development of trailblazing tech and partner collaborations
Global leaders in payment technology Nuvei has had a rather exciting three-years since it acquired payment solutions business SafeCharge. Not only has the company been keeping its finger on the pulse of revolutionary fintech advancements, but it's also been building and implementing its own in-house technology throughout. In March, the company published its latest financial results showing the total dollar value of transactions processed by merchants it supports had risen 121% in the 12 months to the end of December 2021 to $95.6 billion. A few weeks before the results, Yuval Ziv - Nuvei employee of 15 years - was appointed to the role of President at the forward-thinking company.
"Throughout the last 15 years, I've been in a few different positions, including my time with SafeCharge - CCO, COO, compliance, risk and many other payment functions within the related organisations," explains Ziv, who then proudly goes on to list the company's credentials.
"At Nuvei, we help our clients to connect with theirs by enabling them to accept payments or to pay globally. We are today the leader in terms of global payment coverage, with more than 530 different payment methods and local acquiring in nearly 50 markets.
"We have also developed our own proprietary solution that enables the merchants and clients to connect with us and offer the local payment method, the local currency, and the local language in each given moment, device or location."
In his role as President, Ziv now adopts a number of different hats at Nuvei, all of which take advantage of his core skill set: a passion for technology; a natural problem-solving way of thinking; collaboration and teamwork; and a desire to make the operating businesses simpler and easier.
When discussing what inspired him to enter the world of financial technology, Ziv's face lights up - it's clear that both he and, by extension, Nuvei as a whole, have a genuine enthusiasm for the fintech sector.
"Honestly, I think that in a sense the FinTech world came to me almost as a gift, because I was always interested in finance. I was always interested in technology. And for me, it was just a natural place to grow or develop into. I started my career mainly within the risk management and anti-fraud functions of different organisations.
"As the fintech industry kept on developing, I decided to step in. The way I see it, both finance and technology impact the lives of people constantly. And as such, I enjoy taking part in making progress on the actual day-to-day of all kinds of businesses and individuals. I see a lot of fantastic opportunities coming up as well. It's a very dynamic industry."
It certainly is - and this was evident when the pandemic accelerated the rate of digital adoption in so many areas of everyone's lives, and particularly financial services and payments.
Nuvei, at the forefront of payment technology innovation, rose to the challenge with aplomb, benefiting from its focus on high-growth industry verticals including retail, financial services and marketplaces.
Progress of digital payments propelled due to the pandemic
In March 2020, traditional shopping and social activities were halted and the world, in effect, went almost completely cashless overnight. Events moved further and faster into the digital realm. Contactless methods of shopping for essentials were introduced. It became mandatory to book a space and pay online for any in-person events.
All of the above posed challenges for businesses across various sectors, as well as people's everyday lives, so Nuvei launched into action and and helped merchants devise ways around some of the issues.
"When the pandemic just started, we saw that a lot of the UK's small retailers were facing a big issue. They didn't have the capability, the resources, the time to go and open a complete new web shop to allow the user to transact online, but they also didn't want to lose all of their day-to-day transactions. So, with unique QR codes and pay-by-link capabilities, we enabled these companies to continue trading. Those capabilities brought in at least the opportunity for small UK retailers to save their businesses."
For Nuvei, it was almost as though the ongoing situation was tailored towards its goals, and staff relished the opportunity to get stuck into the various challenges posed by COVID-19.
"Think about the summer of 2020: to do anything or go anywhere, you had to all of a sudden book your place and pay in advance - in other words, cashless payments were required almost everywhere. So, together with cities across Europe, we developed the Smart City Platform - customers could book seats and pay online safely and securely, all on one platform," Ziv explains.
"And this is exactly what I love in this industry," Ziv says enthusiastically. "The fact that we are engaging, we are helping. It's not just like a provider and a client. It is a real partnership that we are bringing into the world. And we are helping clients - our clients, yes, but also their clients - to engage."
It's clear that Ziv and the rest of the Nuvei team's dedication to resolving issues and helping people has underpinned this push for innovation and smart capability. But how exactly does the company's leadership team feed into, and champion, this culture?
The inspirational effect of humanised grassroots leadership
enabling secure real-time payments globally
real time transaction recovery engine to improve conversions for clients
unique UI/UX payment page enabling pay-in and pay-out worldwide with localised capabilities
sophisticated authentication systems developed to support PSD2 and SCA that reduce 'soft declines' for payments via 3D smart routing
decreasing fraud with accelerated verification methods
faster payment methods for instant pay-in and pay-out using open banking rails
the ability to pay for one transaction with multiple payment methods
and what Ziv refers to as, 'decline recovery', a revolutionary piece of smart tech that can not only identify the individual reason for a transaction's decline, but that can automatically resolve the issue - whether it's insufficient funds or technical malfunctions
"Today, we're dedicating a portion of our organisation to maintaining this innovative approach. So it's more than just the innovative lab that we've incorporated within the organisation, allowing every one of our employees or clients to bring ideas into deliveries.
"But it's also about keeping the roadmap very much aligned with where our clients want to go and assessing the market constantly," says Ziv. "It's also about rolling out different features or products that will better serve the industry."
But what inspires the Nuvei team to continually innovate and think outside of the box? Quality, grassroots leadership and a dedicated, collaborative team.
"I'm super proud of our team. Our HR, human resources, comes first," Ziv states. "I believe that we are exceptional in our 'can do' approach, which is very different to many other companies in the industry. We remain attentive to what clients need and we are, as a team, very flexible."
Nuvei's leadership has a substantial role to play in the cultivation of new technology and payment solutions, with Ziv highlighting the fact that Nuvei Chair and CEO Philip Fayer established this culture of innovation when he built the company - even citing him as an inspiration in terms of leadership style and the nurturing of talent for growth.
"I've always admired people that have built their company from the ground up. They worked hard during this journey, stayed humble and focused, and also maintained their personal approach with an innovative approach towards life."
"Our CEO, the way he leads and shares his vision, the way that he can drive the organisation forward; the way that he treats people and welcomes any kind of innovation into the company with a results-oriented mindset - from my perspective, with his combination of maintaining a human approach while driving the business forward in a very progressive way, Phil Fayer is the best," smiles Ziv, genuine in his admiration for his boss.
It is this ethos of creative, forward-thinking experimentation and problem-solving that has lent itself well to the partnerships the company has developed over the years. Through this client-led approach to partnerships, Nuvei is able to pre-empt the wants and needs of the fintech market, keeping its ear to the ground to listen out for what is actually needed.
Nuvei's uniquely agnostic approach to business partnerships
Ziv has a very interesting word choice when it comes to describing the nature of Nuvei's partnerships with clients: agnostic. Whilst unusual, it perfectly captures the company's casual approach - which drastically sets it apart from its fintech contemporaries.
"Our own proprietary full stack technology is among the strongest in the industry. But we are very agnostic, working more as an orchestration layer, actually," Ziv explains.
"All of the technology is developed in-house, maintaining our capability to be very flexible and to deliver very fast - on time and on quality - the needs of the merchant. So, if I'm looking at our global network of payment coverage, at our own full stack technology, those together are bringing us into a leading position in the industry."
"It's a crucial point because many of our peers these days are asking for either exclusivity or a certain level of commitment from the merchant to choose only one, or to choose a certain portion that will go directly to that company. We are not. We strongly believe that performance comes first. So if we will deliver better acceptance rates, better SLAs, better service, the merchant and the client will choose to drive the traffic into our platform."
"Our partnerships are very symbiotic, in that we will grow together with you - that's the essential difference with our approach," Ziv concludes.
From the volume of partnerships the company has built up with card companies such as MasterCard, Visa and American Express, among retailers across the globe, it definitely seems as though this approach is more than a little successful. A specific advantage is that it demonstrates Nuvei's desire to genuinely help clients and the overall fintech market, as opposed to simply cashing in."
In Nuvei's future - and fintech as a whole - there's set to be many more opportunities and developments on the horizon, for which Ziv himself is excited.
"We are very motivated. And I'm sure that we will continue to develop and to lead the industry, as we are always striving to provide the best service to our clients, so I believe we'll continue being at the forefront of the industry."
"Our platform is among the best out there, and we will simply continue to scale up through distribution, constantly strengthening our marketing channels and product leadership, and building in more partnerships to meet consumer needs, as well as expanding into new geographies," Ziv predicts, homing in on Nuvei's consistent dedication to meeting the needs of the market as they emerge.
"We've seen a lot of changes by businesses and consumers in the last two and a half years since the pandemic started, which actually accelerated a lot of the change towards digital. So, I believe that within the next 12 or 18 months, we will continue seeing more of the same in terms of the move to digitisation, and Nuvei continuing to grow and lead in terms of technology, products and innovation - which is all so important for us."
"When we are looking at new initiatives like the Metaverse, I believe that the online sphere will definitely contribute to the way that we transact and to the ecosystem between the clients, the users and the partners in between. The basics will remain though - people need to pay and to get paid. And that's where Nuvei is key."
"I remain very excited about the industry. There's going to be a lot of AI, a lot of machine learning over the next decade. And we can't wait," Ziv concludes, echoing the predictions of many in the fintech sphere.
We'll keep an eager eye on what the future brings for Nuvei, then - it's bound to be revolutionary, after all.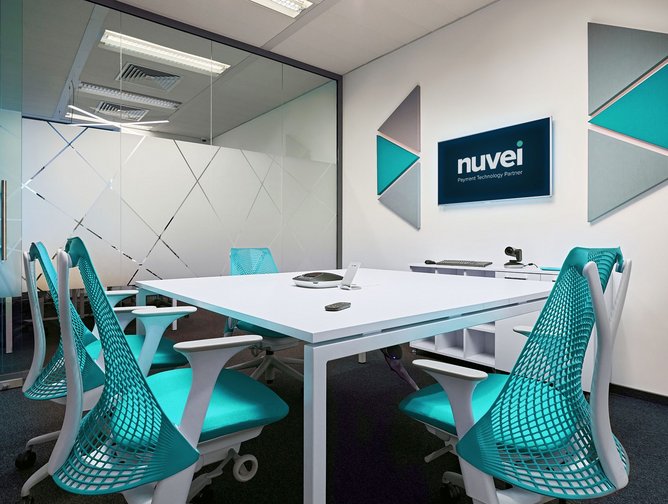 Nuvei office
Nuvei office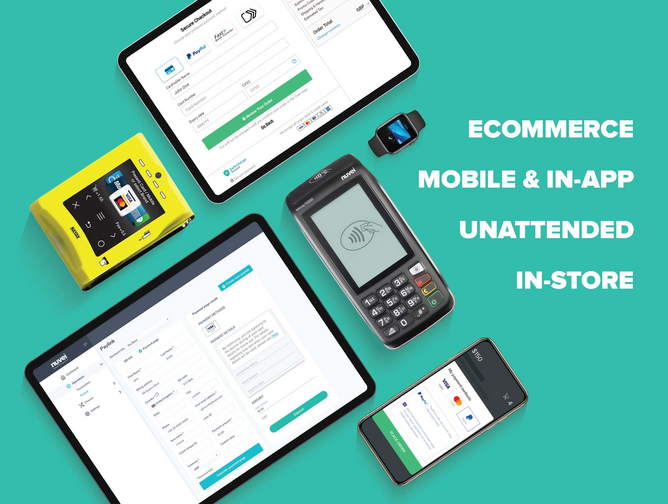 Nuvei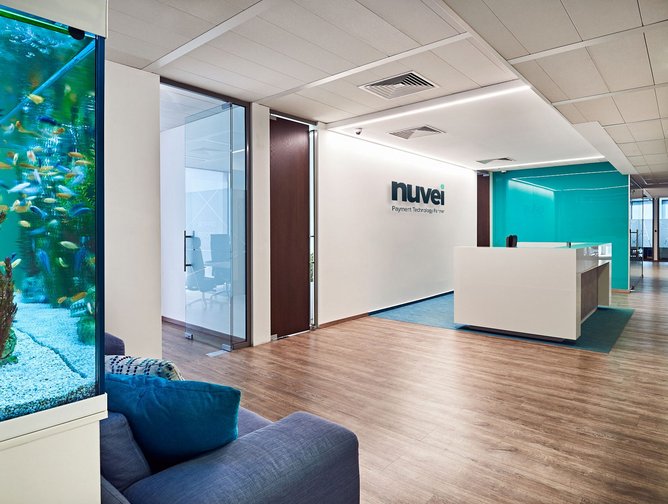 Nuvei office