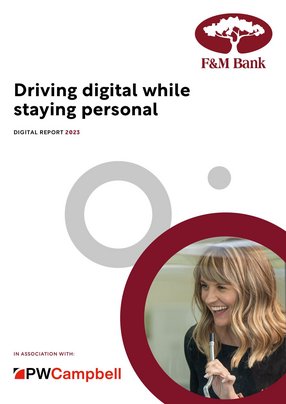 F&M Bank: Fintech growth tailored to customer-centricity
F&M Bank's Chief Experience Officer, Charles Driest, discusses the rise of fintech innovation at credit unions, and how to keep in touch with customers
"A long and strange route" – these are the words used by Charles Driest, Chief Experience Officer at Virginia-based Farmers & Merchants (F&M) Bank when describing his career path in the banking industry. Not that it would seem as such; Driest cuts a picture of assuredness and poise, despite only being promoted from Director of Digital Banking to F&M Bank's Chief Experience Officer in March 2023.
In this newfound position, Driest's responsibilities have grown substantially. Although, in his new role at F&M, he still helps to oversee digital enhancements at the bank – driving its online capabilities as he did when first joining F&M over a year ago – his remit now extends to deposit operations and marketing, helping to streamline the bank's processes as it looks to integrate both on and off-line services and create an omnichannel customer experience.
A "long and strange" road
As such, his own seamless integration into his new position makes it less surprising that he began his career at the Grocery Manufacturers Association (GMA) – now Consumer Brands Association – a big food lobbyist in which Driest "worked on the government side of operations". The beginning of his "long and strange route" into banking, Driest joined the GMA after graduating in Government and Politics from George Mason University.
Despite being at an organisation that represents "around 95% of the produce found in US grocery stores", Driest couldn't shake his will for change, bouncing around the Washington DC ecosystem after a stint in GMA's Industry Affairs operations. Landing his feet at Brookings Institution, it was here he recounts: "My boss there, a lady called Roberta Cohen, told me that I needed to go back for my masters degree or she would fire me!
"I think she saw some talent in me that I hadn't yet realised, and what I was really interested in were marketing and finance. Ultimately, I went to St. John's University, Peter J. Tobin College of Business in New York, focused on finance, and joined the banking world in the summer of 2007."
Though 2007 may not have been an ideal time to join the banking industry, with the housing market crash of 2008 just around the corner, it was at this time Driest returned to his native Virginia to start his banking career at what was then a small community bank – Union Bank and Trust – but has since turned into the much larger Atlantic Union. Here, "after completing several mergers and acquisitions at Union", Driest got "the opportunity to take on more experienced roles, bouncing around a couple of community banks for the past five or six years, before getting the opportunity to work at F&M Bank".
The right role
With his experiences in the produce industry and time at community banks in mind, Driest's introduction to F&M Bank – which serves the agricultural industry in Virginia's Shenandoah Valley – represented the perfect fit. Initially serving businesses in the small town of Timberville, north of Harrisonburg in Shenandoah Valley, F&M has expanded its reach in the region, servicing local non-profits, SMEs – and even the broader student community at James Madison University in Harrisonburg, Virginia.
The chance to serve the local agriculture industry alongside F&M's desire to grow the bank sold Driest "on the path forward and the future of where the bank wants to go". Committed to F&M's mission statement, which has been operating for 115 years and is building for the next 115 years, Driest relishes the responsibility and variety that working with a community bank entails.
"The knowledge around the backend systems that F&M Bank was using, I had picked up from a previous bank I worked at. This gave me comfort and familiarity in knowing what is possible, and I am interested in the analytical side of the business and the creative side.
"When you're at a smaller organisation, people wear a lot of different hats and you get to roll up your sleeves and contribute in a lot of different ways. One day I might work with marketing, and the next tackling an IT problem or operational procedure. This really appeals to my curiosity about how banks operate.
"Then there's the community aspect: talking with businesses, hearing the problems they're trying to solve, and helping them make connections. The duality of growing the bank and community side-by-side very much appeals to me.
"I don't like to pretend that I think people at larger institutions are pigeonholed into a particular area, but, as a business grows, that need for specialisation really drives in. So at larger banks, you don't get to touch on all the different parts of an organisation that you do at a community bank."
A place for community banking in the digital age
The human touch of a community bank is not just constrained to its back office either, as Driest notes, with creating a digital yet human experience being of prime importance for F&M's growth. He says: "Digital outreach becomes important as a bank grows. We've added in some sophistication and new capabilities for our customers that have helped strengthen our community relationship.
"We have a good view here that the future is technology and people, that's what is going to win the day, not one or the other. I was recently speaking to a customer who got so frustrated when trying to contact a large bank because it was all chatbots and AI, there was no way for them to contact customer service to troubleshoot their issue. At a community bank like F&M, you get to speak to an actual human, and I think customers appreciate it if there is someone there to talk to when there are issues.
"This is where community banks have a huge advantage, particularly when we are so close to these communities, we provide the human element that AI misses. AI cannot, or has not yet at least, been taught human empathy."
With this in mind, Driest believes that as digital banking proliferates and expands, there will be a place for a community bank in a consumer's portfolio of bank accounts, which possess human qualities that current AI models and digital algorithms cannot yet mimic.
He notes: "The digital solution at a community bank might not be as good as the super mega national bank down the road, but it'll get you 80% of the way there, and make up that last 20% with a personal service that you're not going to find anywhere else. That's how smaller banks compete."
Fintech-ing the community
Although maintaining community values is key at local banks, some form of digitisation is crucial to stay relevant. The conundrum for community banks, therefore, is finding the right fintech partnerships and digital solutions that help propel them into greater digitisation of both back and front-office systems, while simultaneously maintaining the in-person traits and human customer service qualities that they offer.
"I think fintech is ultimately in a period where there's a host of exploration and experimentation out there. It's about addressing a niche solution, but then before you know it there are four other competitors trying to do the same thing", says Driest.
Finding the right fintech products that best suit F&M is therefore vitally important, and, as Dreist puts it: "who you chose to partner with is far more important than the API you use."
He adds: "API infrastructure and architecture is going to all get standardised very, very quickly. I think things are moving in that direction. Our core fintech vendor, Jack Henry & Associates, is the right fit for use, with their go-to-market approach in building an open platform."
Partnering with fintechs is not just about upgrading digitally either, with one of F&M's vendors teaching Driest and the bank "about lines of business [they] didn't fully understand". In the same way, F&M taught the fintech "about the needs and necessary capabilities that the bank can deliver". It is in this way Driest feels both fintech and bank "institutions can level up their knowledge".
For F&M Bank, the next stage of evolution sits very much in finding a fintech partnership to deliver deeper market insights, correlating the data points provided by its existing vendors.
"One of the common things that community banks run into can be something as simple as tracking a customer from the website through online account opening, and then fundamentally back into the core, because we're utilising multiple vendors," notes Driest.
"Banks possess the mechanism that allows you to see that customer journey through those three very different pieces of onboarding and transaction, which, in the past, left banks with a lot of manual report comparison work. So finding a partner that can solve that type of problem by doing the legwork for you – connecting your core and your online account openings, and layering that in the front-end of your website – that's a big win."
The future of fintech in banking
While integrating the right fintech solutions is important for the 'now' at F&M Bank, this hasn't stopped Driest from looking to the future of how community banks can adapt and enhance a customer-centric approach to financial services.
One financing option that interests Driest is "buy now pay later (BNPL) financing". He continues: "It's the extension to the customer of flexibility. When I think about the things that we need to focus on, it's ultimately the value we can deliver to customers to make their lives easier, giving them the ability to manage their day-to-day finances and provide flexibility.
"BNPL is a tool that can deliver this. When you look at some of the big players in the space currently out there, because they're not fully integrated into a bank per se, although it has attracted a certain level of customer, I think there are a lot of consumers who will wait until there's a bank-approved option.
"When I see BNPL, it reminds me of the beginnings of remote deposit capture or mobile deposit capture. That went from the cusp of early technology, before suddenly becoming ubiquitous. I think that BNPL will end up that way."
With this prediction for the mass proliferation of buy now pay later financing options, Driest feels F&M Bank needs to pay close attention to the "velocity of its adoption rate" and prepare for it. "With BNPL, you're fundamentally extending credit to customers. So there's a lot of baseline research and understanding that needs to go into it before you can launch a service or onboard a solution that enables you to do that."
The future of Driest
The integration of BNPL financing may be a consideration for F&M Bank in the future, Driest's immediate concern remains firmly in the organisation of day-to-day operations at F&M Bank. After all, at the time of speaking with FinTech Magazine, he had only been on the job for 45 days!
For Driest, the important thing now is "understanding what [F&M Bank] spends money on" and why. He adds: "For the next 18 months it's going to be a lot about developing my team, understanding their skillset, explaining how I manage things so that we can work in partnership, understanding personalities, and then looking forward quickly to the future.
"One of the main things we need to address is a major refresh of our website – not only from a technological side but in terms of the front-end creatives for our customers. So we're going to do a lot of work there and start to ask some key questions: to think about how we can continue to grow; ask how we can better manage traction; drive better adoption into our online banking; and, ultimately, drive conversations and opportunities that can onboard customers most effectively."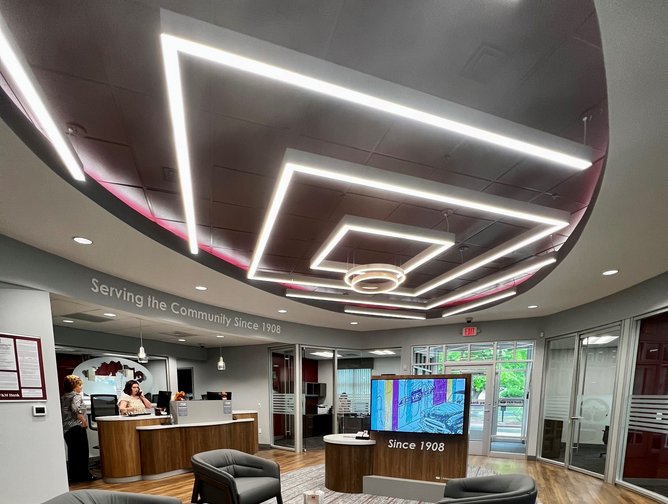 Farmers & Merchants (F&M) Bank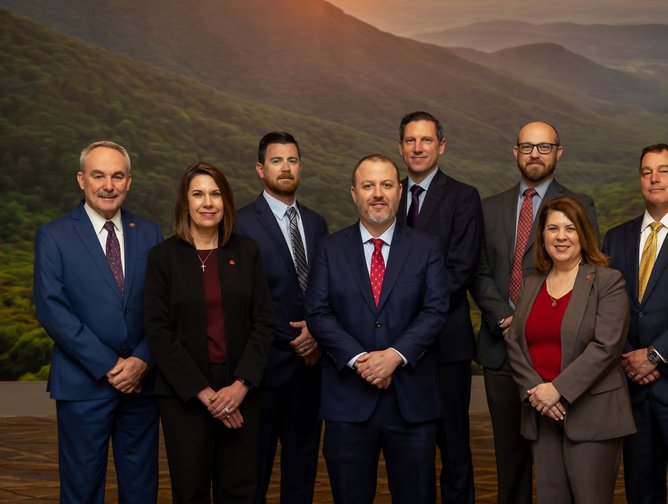 Farmers & Merchants (F&M) Bank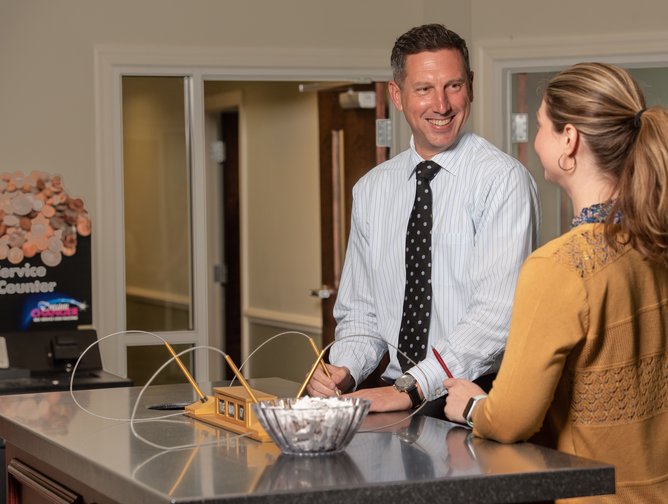 Farmers & Merchants (F&M) Bank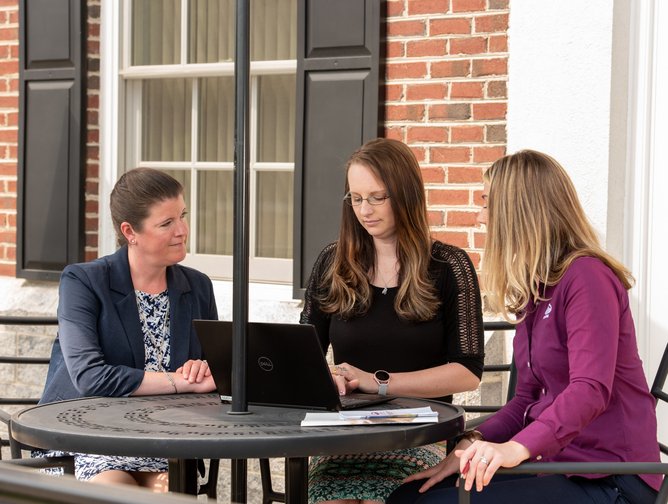 Farmers & Merchants (F&M) Bank