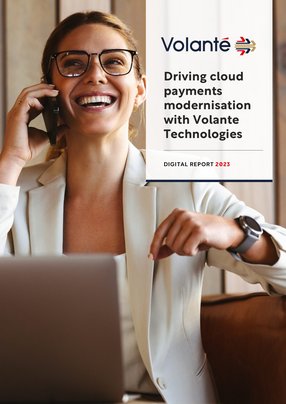 Driving cloud payments modernisation with Volante
Innovation, disruption, and driving change are part of Volante's DNA, says CEO Vijay Oddiraju
Now one of the world's leading payment technology companies, Volante launched in 2001, at a time when the US – and, indeed, the world – was still reeling from the aftershocks of 9/11. The dot com crash had only taken place six months prior, too – and the markets were understandably awash with uncertainty.
It takes a special kind of optimism to launch a disruptive startup in such circumstances, but that was exactly the challenge faced by Vijay Oddiraju, the man that co-founded Volante Technologies in Silicon Valley with two like-minded entrepreneurs, Venkat Malla and Uday Thakur, with a small office and some big ideas.
"Our whole idea was to help financial institutions accelerate and ease the development of financial applications. I knew it was something very different, and I also knew it would be very helpful to the business marketplace," he says.
Conversely, launching that initial operation didn't present the challenges Oddiraju would have expected: from the very start, doors opened. Even setting up that first office in Palo Alto, California, seemed almost too easy.
He says: "Starting the company at such a point was very interesting because of two things. Firstly, the whole environment was very gloomy and lots of companies had shut down because of the dotcom crash. But, on the flip-side, there was a lot of available, cheap, leased space in the Bay Area and Silicon Valley."
Timing is everything, and though it was a difficult period all-round, the stars seemed to fortuitously align for the Volante team, creating the perfect conditions for launch by turning a crisis into an opportunity.
"When it came to the equipment, we lucked out. Huge servers with high-end capabilities were being auctioned in various places in the Bay Area; we went to just one auction in San Francisco and kitted out all our IT needs."
The good luck continued and, within a year, Volante Technologies had gained traction. Its flagship offering was a unique, cloud-native, low-code financial messaging and integration platform based on microservices' architecture – all of which was very innovative at that time, predating the now-ubiquitous usage of these terms.
Customers loved Volante's platform as it enabled them to build secure, resilient, and innovative standards-based financial applications much faster than ever before – so much so that many of those who started working with the company 20 years ago are still with them today. These included top-tier financial organisations seeking to disrupt their markets and serve their customers with superior digital services.

A successful growth strategy
Since then, Volante has moved from strength to strength. In 2015, the company noted that many of its customers were actually using its platform to build payment-processing solutions, even though there were a number of long-established payment system technology providers in the market.
To expand market share and serve its customers better, Volante capitalised on this opportunity by launching its own payments solution, VolPay, built on the bedrock of the company's low-code financial platform. It followed up shortly after in 2017 with the launch of Volante Payments as a Service (PaaS), offering an innovative, cloud-native, SaaS approach to payments processing.
In the years after launch, the company has achieved an enviable series of firsts:
Volante processed the first real-time payment in the US and the first instant payment in Saudi Arabia.
The company's PaaS processed the first-ever European SEPA payment in the cloud in 2018.
In 2021, Volante signed the largest PaaS deal in history, with a Tier 1 financial institution.
Notably, Volante topped the IBS Intelligence Sales League Table in wholesale payments for two years running in 2021 and 2022, the first time any provider did so.
Year-on-year for the past five years, the company has also doubled its revenues and bookings. Indeed, today, Volante is a truly global entity, headquartered in New York with offices in Boston, Mexico City, Bogota, Dubai, London, Chennai, Hyderabad, and Pune.
Recently, Volante also launched a development centre in Romania, continuing to expand and enter new marketplaces as it grows. "Globally, we're well diversified," Oddiraju says. "We have 1000-plus staff and over 150 customers worldwide, a lot of which are top-tier banks."

Generating trust and the customer experience
Oddiraju explains that central to the company's success has been its ability to serve its customers well and create a trust-based relationship with them.
"A large part of the whole aim from day one has been to be the trusted partner for our customers, because we are providing software that runs their mission-critical systems. And, because they are large institutions with equally large economies, we need to have those long-term, sustainable partnerships."
Building these long term-relationships with customers is part and parcel of the DNA of Volante: "The customers that signed up with us in 2003-2004 are still our customers, and that speaks volumes. It's centred around the collaborative innovation we carry out to address their needs, and doing so in a timely fashion."

Thriving through agility and innovation
Part of Volante's success is also rooted in its longevity in the marketplace. Unlike many recent entities, its business model has been strengthened rather than weakened by market instabilities. Notably, Volante and its customers have emerged with renewed vigour from the 2001 crisis, the 2008-2009 recession, and the pandemic.
That said, it took the founding team time to develop the software products to the standard they wanted; Oddiraju is a firm believer in the strength of a good value proposition.
"If you have a good value proposition – whether it's an up market or a down market – people will listen to you and may want to collaborate with you. And that's exactly what happened for us."
Oddiraju points out that not only was the company built after a crash, but it has also weathered the 2008 financial crisis – an event that rocked world economies to the core; it's something many more recently launched fintechs and technology companies have no experience of.
"We didn't shy away from the challenge of the 2008 crash. We said, 'Well, look, where is our product being used most?', and then we started saying, 'Okay, customers are using payment systems integration from our low-code platform. How can we help them more?'. Then we enhanced our payment solutions."
The move gave Volante Technologies the opportunity to help its customers to be more innovative. For example, the Bank of New York Mellon used VolPay to transact the first real-time payment in American history.
Of course, as digital commerce became mainstream, demand increased; as a first-to-market entrant into a new space, Volante had had the time to perfect its products and solutions, making it the go-to company.

Digital payments solutions
Once COVID-19 hit, digital transactions exploded, with the company's growth and market presence achieving the same. "Our product was the first cloud-native payment product to be launched in the world."
Volante's headstart on transactional cloud technologies has stood it in good stead. Now, its services are so fine-tuned that the company's able to launch new products and services at pace, deploying them to customers so swiftly that they can use and deploy them for their own customers within days or weeks.
"The ability to reach different regions quickly to roll out new products and services is phenomenal."
The future of cloud technologies
"In the last three or four years, cloud adoption has become the number one phenomenon. My gut feeling is that, in the next five-to-ten years, there won't be any data centres – those are going to be controlled by the banks and the financial institutions, who will all be relying on cloud infrastructure providers and Payments as a Service (PaaS) offerings," predicts Oddiraju.
Volante Technologies was launched with a low-code platform, purpose-built by its founding team of technologists and software engineers. Later, it moved into cloud-native products. This was all underpinned by the microservices' architecture built from the very beginning: modular in design, rather than monolithic like many legacy systems.
"If you want to have a lateral scaling of the application and add new functionality, customers can simply add more modules to the base product without complication. For example, if they want to add real-time payments, it's very easy."
According to Oddiraju, the products are popular because many digital payment providers still work with legacy technology. "When they started, that was top of the line, so they did very well. But we have the advantage, because we got into payments much later."
The low-code platform also enables customers to develop their complex applications in record time. "When somebody wants real-time payment compliance, we can turn around and give it to the customers very quickly."
The third aspect is the product deployment, which is pure SaaS in the cloud. "We are on the forefront of it. If a customer wants to choose us, they have the advantage that we can not only deploy that on the cloud, but we can also provide payment as a service (PaaS). It's a huge differentiating factor. There's even a sizeable number of customers using us in that fashion today, as well as the small and medium-sized customers."

The future of payments
Automation looms large in Volante's current and future products and services – and the speed at which technology is accelerating means the leadership team aims for constant evolution.
"The ability to evolve faster through innovation and automation will help everybody to accelerate. As for the future, that's where we'll see a lot more potential with the core product that we have: innovation."
Oddiraju continues: "We constantly evaluate where we stand; with our microservices, for example, you can add functionality very quickly."
Within the current ecosystem, there's a sizeable development community of engineers that play a critical innovator role, brainstorming new solutions and challenging existing technologies; they're a core part of Volante's future strategy, working on the low-code platform "to help Volante's customers in a better fashion".
He adds to conclude: "Much higher levels of acceleration will happen as time moves forward, and we will be at the forefront of that."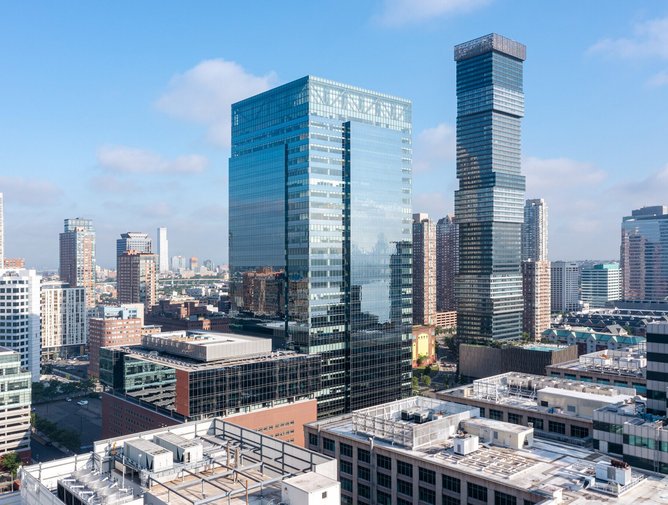 Volante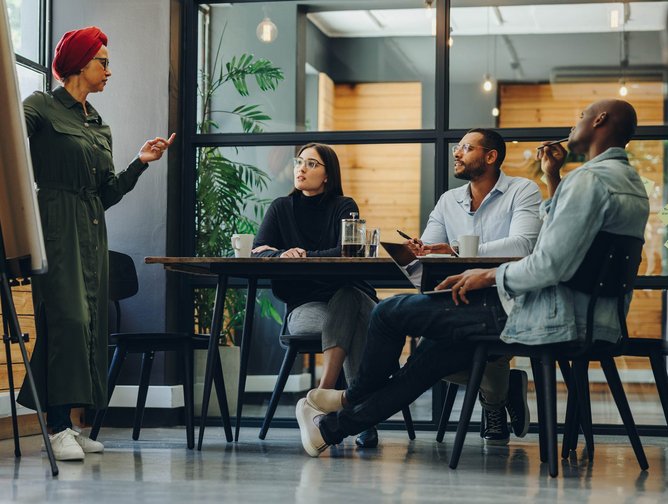 Volante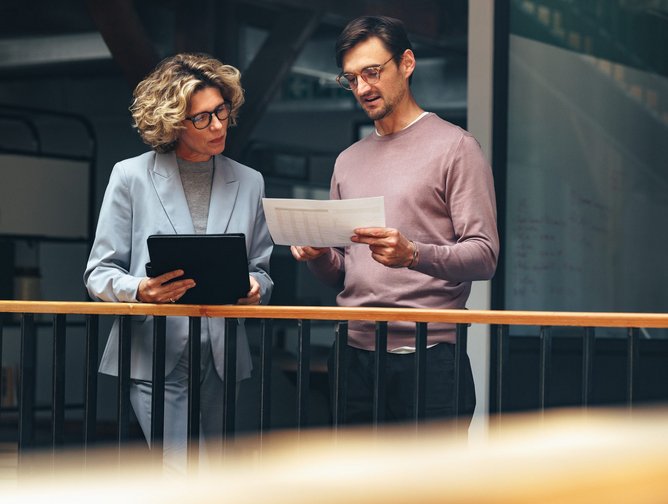 Volante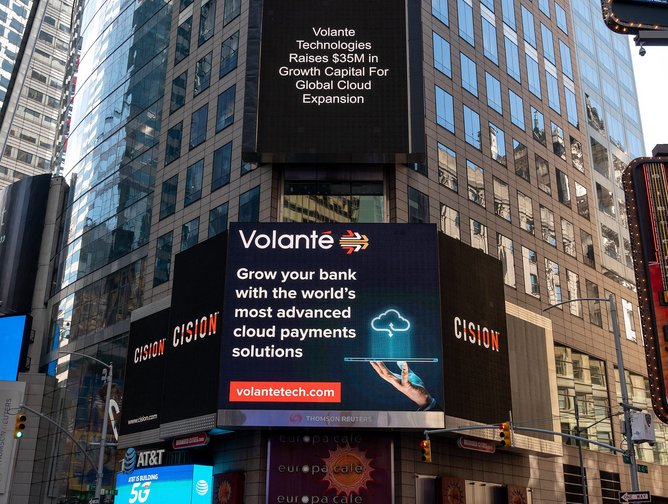 Volante sign