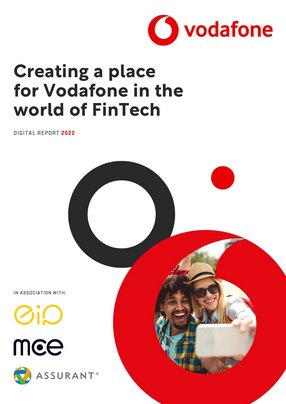 Creating a place for Vodafone in the world of FinTech
The way we pay for financial services products is changing with emerging technology and Vodafone's ambition is to be at the forefront of this change
Providing new and exciting ways to pay for goods, the FinTech industry is booming and the world of financial services is going through some fundamental – yet essential – changes. With a long history of working with different businesses in sectors of the financial industry, Vodafone has a focus on ensuring that its customers succeed in the future.
Known for its telecommunications and consumer services, Vodafone is accelerating its journey within the FinTech sector to support those who need it most. Driving forward this journey is Varun Krishnan, Vodafone's Managing Director for FinTech.
"Most people know Vodafone to be a leading global technology and telecommunications company. We have a huge footprint in Europe and also in Africa. Our purpose is to use technology to improve our customers' lives and enable a truly inclusive, sustainable digital society," says Krishnan.
He continues: "People may know that we are a large mobile and fixed-line operator across our European and African footprint. We serve over 300 million mobile customers and over 28 million fixed customers. One of the things that surprises people is when I tell them we are one of Europe's largest TV platforms – that's always news to customers and people that I speak to."
As a technology leader, Vodafone has been looking into new and disruptive technologies to ensure the company is best placed to offer its customers the best tech that address real customer needs. Now, the company is one of the global leaders in the Internet of Things, as Krishnan outlines: "We've got over 150 million connected devices, and we are live with the platform in multiple continents. All of these things that we're doing are working towards enabling an inclusive and sustainable digital society."
Although the company is categorically focused on technology, people are at the heart of everything it does – both the employees and the customers. Reflecting on his own team in the FinTech department, Krishnan explains how they strive to build the FinTech element of Vodafone: "I'm really lucky to have a fantastic team of leaders and experts; their energy and ambition gives me confidence that we can achieve great things."
"Culture is everything when you're trying to build new products and new lines of business. The spirit of Vodafone is all about being customer-centric, having the courage to take calculated risks, not being afraid to fail, and having the ambition to think about and create the future. I'm really happy that everyone in my team embodies that spirit. Additionally, most of my team are hybrid workers who sit globally across markets, but we work together as one across commercial and technology team to deliver. Having that strong sense of vision and strong sense of purpose helps teams across markets work towards a common goal," he adds.
Addressing customer needs in the FinTech space
Still in its early stages, the FinTech part of Vodafone's business comprises the company's carrier billing and digital payments platform, its insurance business and its device financing and Device Lifecycle Services (DLS) business.
The carrier billing platform addresses customer needs around convenience and security, allowing them to pay for their digital content on their bill as well as underpinning the company's ability to bundle mobile content such as Spotify and Netflix with its tariffs.
Commenting on this, Krishnan says: "We've had our carrier billing platform since the early to mid-2000s. This was originally set up for customers to charge for things like ring-back tones to the Vodafone bill. We've since evolved this to allow customers to purchase digital content. This is enabled across our mobile, fixed and TV customer base. So all of our customers have access to this platform in order to consume digital apps and OTT content."
For the insurance part of its business, Vodafone is focused on adding to its existing smartphone services by offering smartphone insurance to its customers. While in the past this has largely been a retail only product, it has now evolved to an omni-channel OTT digital insurance product that offers customers ultimate cover and flexibility. These two lines of business are crucial to the FinTech team.
"The third line of business is one that we've just set up," explains Krishnan. "This is our whole end-to-end Device Lifecycle Services business.
"At Vodafone, we are really focused on sustainability and our impact on the planet. Offering compelling trade-in and financing solutions helps support our objectives: financing helps customers spread the cost of their devices over long periods; trade-in helps customers get good value for their old devices. Refurbishing and reusing these traded-in devices allows us to extend the lifecycle of these devices and enable the circular economy. All of this is enabled by a very simple end-to-end digital experience that makes the process of buying a new or refurbished device with Vodafone really easy and transparent."
In addition to these three lines of business, Krishnan shares that he is fortunate enough to have a "fantastic innovation team that are looking at topics that are a bit more into the future, such as our role in the Metaverse and what do future financing models look like.
The Managing Director goes on to add that Vodafone's global products and services organisation has been moved to work in a Scaled Agile Framework (SAFe). As a result, Vodafone now operates as one end to end delivery organisation in squads across its commercial teams, product teams, technology teams, global platform teams and local market execution teams.
"There's a lot of people working together on bringing our payments and insurance products and services to customers. SAFe allows us to have one budget and one end-to-end backlog of activities that we are working together on delivering collectively," Krishan notes.
Equally, this framework feeds back into Vodafone's customer centricity as it gives customers a straightforward and easy-to-navigate customer journey, which Krishnan outlines: "We spend a lot of time thinking through customer journeys. The key thing is addressing customer pain points around transparency and flexibility when it comes to FinTch products and in the process building a trusted brand. If you can really make things simple and transparent for customers – no fine print, everything is as it says on the tin – we can create that trust. That's the thinking we use to build out our customer journeys."
Looking to partners to secure Vodafone's future in FinTech
As Vodafone is relatively new to the FinTech space, the company knew there would be opportunities to learn and grow by embarking on strategic partnerships with others.
"While we have the ambition to grow, we also have the humility to recognise that there are partners out there that have a depth of knowledge and access to technology that would take us years to build. Partnerships are really crucial. They can help us accelerate our learning curve and also give us quick access to technology that will be expensive and time-consuming for us to build ourselves," explains Krishnan
"We are really keen to work with best-in-class partners to bring some of these propositions to life. We rely on partnerships to deliver great value to our customers, as well as a great experience that's enabled by cutting edge technology," he adds.
One key business partner to Vodafone is Assurant, a global provider of risk management products and services. Assurant has been Vodafone's insurance partner for years on device insurance, according to Krishnan.
"I'm delighted to say that we'll continue this journey with them as we expand into our first new category, which is multi-gadget home tech insurance. We also rely on Assurant to bring us the best in regulatory expertise, as well as helping us to think across our footprint and working with our sales channels to talk to customers about their choices when it comes to insurance in the right way."
Additionally, Vodafone has partnered with EIP, with whom it has worked for "a long time", according to Krishnan. "EIP supports us with our end-to-end claims management and our claims handling platform, and they also support us in responsibly marketing and talking to customers about their choice of insurance cover.
"Another partner that's crucial when it comes to this cutting-edge technology that we are utilising is MCE. MCE is our software partner that has a fantastic digital diagnostic platform. We use that in our insurance claims and we are also using that now in the new device trade-in product that we've just launched in our markets," he continues.
With all of these partners supporting Vodafone as it continues on its journey in the FinTech space, Krishnan explains that it is a great time for the company – particularly for those in his department: "The journey that we are on is very exciting. The next 18 to 24 months, in terms of our FinTech ambitions specifically, are centred around the transformation from being a pure device insurance player to a multi-category insurance player and to really scale our DLS platform."
He concludes: "We are working on optimising the features, the journeys and the go-to-market approach to build scale quickly. We want to get more markets on board on our global platforms and really get this whole space around device lifecycle services that support our planet ambitions across all our markets."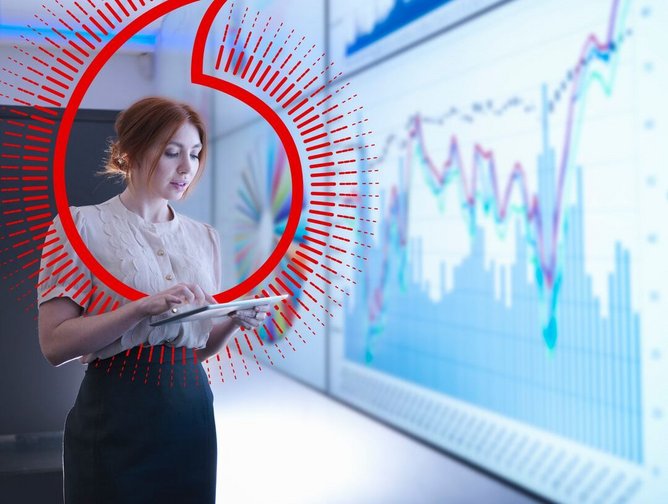 vodafone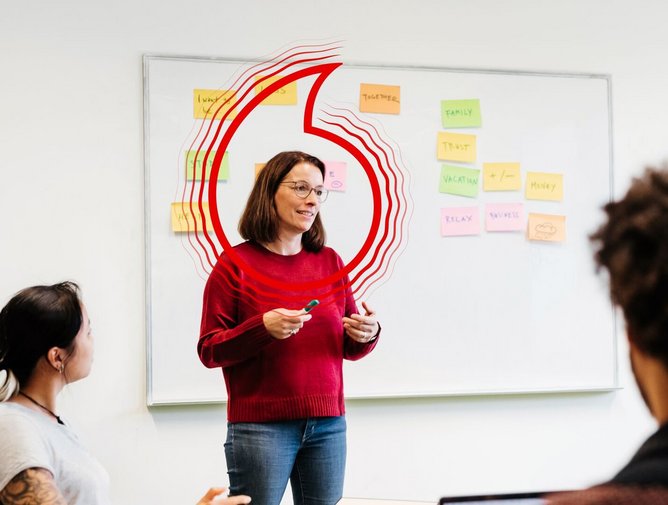 vodafone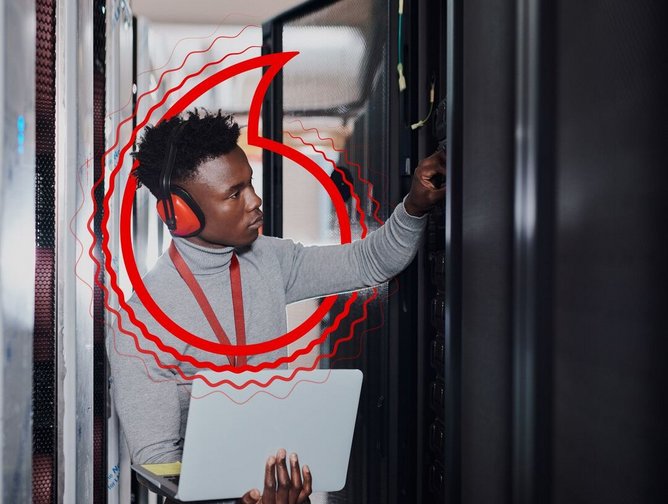 vodafone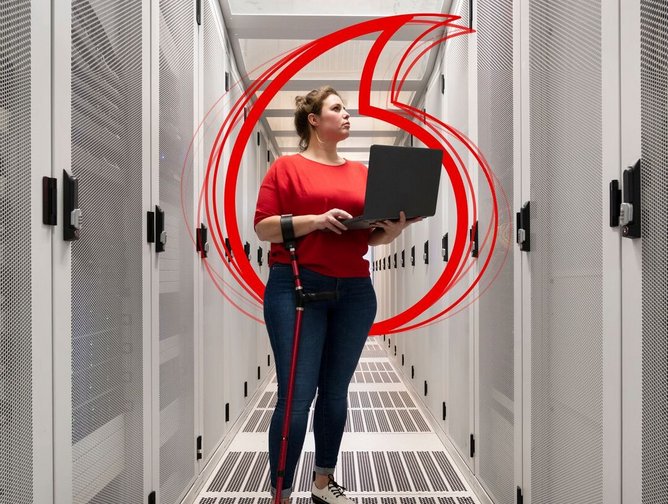 vodafone