Wojciech Sobieraj, CEO of Vodeno, talks financial technology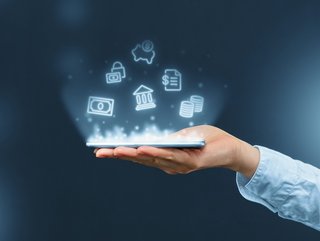 Wojciech Sobieraj, CEO of Vodeno, spoke to FinTech magazine about making banking accessible and trends within the finance sector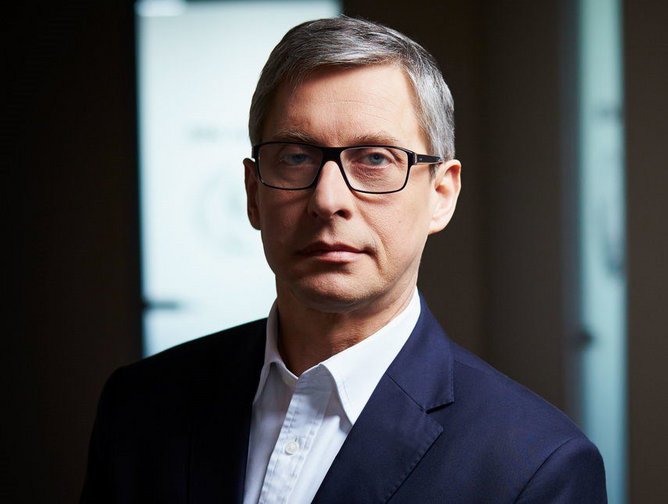 Can you tell me about Vodeno?
Vodeno is a European Banking-as-a-Service (BaaS) provider, and our belief is that everyone should have access to the best banking products. We empower brands to deliver innovative financial products directly to their customers through embedded banking – making this possible with our technology and tools, access to a full European banking licence and our regulatory and compliance expertise.
The scope of our offering extends far and wide, with our clients spanning across multiple industries and sectors, financial and non-financial alike. Our ambition is to become one of the top BaaS providers in Europe across the next three years, and we're well on our way to achieving this goal.
Our API-based, cloud native platform is one of the most comprehensive retail and SME banking platforms on the market, and our offering is fully modular allowing for innovation and implementation at speed.
What is your role and responsibilities at the company?
I am the CEO of Vodeno. My day-to-day responsibilities involve everything from oversight of the product teams to pitching for new clients alongside our sales team to making sure our employees see Vodeno as an inspiring place to work. The fintech world is incredibly fast moving, so setting the direction for where we go next is also a big part of any founder's job.
If you weren't in fintech, what industry would you have chosen to work in, and why?
I have spent more than 30 years in the banking sector. The first company I launched was a Polish bank called Alior, which became the largest IPO of a private company at the Warsaw Stock Exchange. After Alior, I set out to create a banking platform built entirely with the latest in cloud technologies (which didn't exist before 2015) that could also scale across multiple geographies.
We built the VODENO Cloud Platform (VCP) from the ground up with proprietary software that covers all aspects of retail and SME banking via hundreds of open APIs. I believe that the open nature of modern technology will be the key to unlock innovative banking products for many more people. This is what we help brands do at Vodeno.
If I didn't find myself in fintech, I think I would be in banking or financial services looking to create new ways to give better banking access to people.
How do you help financial institutions looking to migrate from legacy technology?
The first integration of our platform was used to transform Banca Monte Paschi Belgio into the fully digital,mobile-first Aion Bank. With the cloud infrastructure of our platform, we were able to complete the project in five months instead of the traditional 18 - 24-month timeline.
This laid the foundation of our commercial partnership with Aion Bank to offer a Banking-as-a-Service (BaaS) solution.
In partnership with Aion Bank, we give our clients access to a European banking licence, and we cover the full spectrum of banking services, from 'smart contract enabled' core banking to accounts, cards, payments, lending and investments, and both for retail and corporate end users, with all the protections of a fully licenced bank.
What do you see as the biggest emerging trends in the Fintech industry?
One big trend to watch is the accelerating demand for embedded financial services within traditionally unregulated markets. Any brand today – whether that be your favourite retailer, airline or even sports team – can offer banking products, provided they work with the right BaaS partner.
We have all witnessed the rise of Buy Now, Pay Later (BNPL) options at checkout, but the opportunity does not stop there. Businesses no longer need to rely on a third-party provider to offer these solutions; they can build them themselves through BaaS solutions.
For retailers, the benefits of offering embedded solutions extend beyond satisfying their customers' needs – they can drive new commercial streams, provide valuable customer insights that can lead to product innovation and explore new market opportunities. BaaS and embedded banking offer brands the ability to fully control their checkout journey, and therefore, their customer relationship.
Another big trend is Merchant Financing. Many similarities can be drawn between Merchant Financing and BNPL; in effect it functions as the BNPL option for SMEs. Merchant financing offers access to upfront funding that retailers can use to produce, buy and sell goods. The capital secured is paid once the goods are sold and profits are realised – this product empowers SMEs to fully manage their cash flow in line with their turnover.
BaaS providers that can offer quick and easy access to credit with a fully digital onboarding/verification process is the holy grail in SME lending.
What can we expect from Vodeno in 2022?
We are reaching significant milestones in 2022 with many of our clients going live in the first few months of the year.
Narrowing in on the embedded finance opportunity in retail is certainly something we will be focussing on, particularly as demand from consumers spurs eCommerce businesses into action. We recently conducted a piece of research, surveying over 750 senior decision-makers across European retail and eCommerce businesses, which revealed that more than half (54%) plan to roll out more embedded banking solutions in the coming year.
We see innovation in BaaS credit products making a big breakthrough this year and have positioned ourselves at the forefront of this movement. BNPL has already changed the landscape in consumer lending, and we see Merchant Financing as the BNPL for SMEs. Merchant financing is a lending solution that offers up-front capital that can be used to produce or buy goods, with repayments drawn from the revenues of those goods once they are sold. The ability to easily access credit combined with the flexibility to repay through revenues is invaluable to SME retailers.
Another innovative product we offer is called Decoupled Debit. This is a branded, white-labelled payment card that a retailer can offer its customers. Through Open Banking and PSD2, the card can be linked to the user's bank account of choice in order to process payments, meaning the card can be used instantly without needing to be manually topped up with funds. Purchases made with the card could yield rewards and cashback that strengthen customer loyalty.
We plan to offer these exciting products alongside the rest of our portfolio to more clients in more European countries over the next several months.