Why banks need customer-centric digital collaboration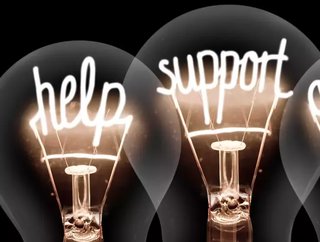 Digital technologies will play an important role in how banks engage with their customers in a post-COVID-19 world, says McKinsey...
Every area of the financial services industry is undergoing significant digital transformation. 
However, as well as driving new product innovation, improving regulatory compliance or profit margins, technologies such as automation, the greater use and analysis of data and more are also enabling banks to transform their customer experience. 
This, says McKinsey in its How digital collaboration helps banks serve customers better article, is taking on ever greater prominence as a result of the impacts of COVID-19. 
The global pandemic, it says, has meant that "remote and mobile access have shifted from conveniences to necessities for many millions of customers". 
It adds: "Going forward, we expect digitisation to play an even more central role, as banks find innovative ways to serve their customers during the crisis."
Digital collaboration and process workflows
Automation has been a key technology for financial services business process digitisation, says McKinsey. 
It posits that the technology could have a greater impact than it currently does. 
For example, it is estimated that between 10% and 25% of work across bank functions will be carried out by machines over the coming years, which will allow employees to focus on more value-driven tasks. 
With this in mind, McKinsey explains, "embedding digital collaboration into process workflows will unlock the next S-curve in employee productivity." 
Such a step-change could generate new value of $30bn or more. 
Commercial banking and customers
Digital collaboration could bring significant benefit to the customer onboarding process, as an example. 
Typically, this consists of initial consultations, documentation, approvals, customer training and testing, and eventual go-live. 
If this were to be developed, online or digital portals would be a best-suited method of improving the customer experience, McKinsey says. 
Similarly, this portal can then act as a central hub through which customers can engage with points of contact at the institution. 
According to McKinsey, collaboration platforms that connect customers with relevant internal teams and reduce cost per customer by 15% or more, and cut the overall onboarding time by as much as 20%.
Digital collaboration: actions
There are several steps banks should consider. In the first instance, for example, it is essential to identify the business processes that will be most improved through the adoption of digital collaboration tools and technologies. 
Further, a full technology roadmap is essential. This includes use cases and for each technology to determine how to address pain points or areas of concern. 
Any technology adoption must be undertaken in an Agile way, says McKinsey, and should be improved and driven by user feedback. 
User adoption must play an important role in the rollout of digital collaboration tools. 
Specifically, McKinsey recommends that banks prioritise training, publicising the benefits of adopting such technologies and show how they improve the overall strategic position of the organisation