What is Starling Bank's "shed economy"?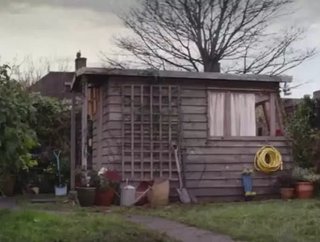 According to Starling, the UK has a £17bn "shed economy," comprising over 104,000 micro-businesses that operate from their garden sheds. At the st...
According to Starling, the UK has a £17bn "shed economy," comprising over 104,000 micro-businesses that operate from their garden sheds. 
At the start of March, challenger bank Starling shared its study that discovered over 104,000 micro-businesses run their businesses exclusively out of their garden sheds. The research was conducted by Opinum in Feburary 2020, gathering data from a total of 700 micro-businesses and 700 sole traders. It was also discovered that shed workers were found to be four times less likely to be stressed compared to those who work from an office (7% against 28%), as well as those who work from their sheds have a better work-life balance (76% against 65%).
These are the stats that inspired its latest UK advert, which marked the launch of its SME campaign, Helping Business Fly:
Anne Boden, founder and CEO of the UK bank said: "We have a tradition of entrepreneurialism in the UK and this, combined with the growing emphasis on a healthy work-life balance, has led to an explosion in people working from their homes."
She continues, "More people are opting for the freedom of being their own boss. That's why we designed a business bank account that allows entrepreneurs to run their business' finances from their mobile phones."
Shed economy in the time of Coronavirus
During this turbulent time, both large and small businesses are coming under fire as they try to navigate government shutdowns that have been implemented across the UK as a result of the growing pandemic COVID-19.
It is important to note that on 17th March, the UK Chancellor made the announcement of a £330bn business aid package, an amount equivalent to 15% of UK GDP. The Government has replaced the Enterprise Financial Guarantee Scheme (EFG) with the Coronavirus Business Interruption Loan Scheme (CBILS), enabling the government to encourage lenders to provide loans to businesses hit by the debt by acting as guarantors. the CBILS loan can be accessed via the British Business Bank, which is state-backed. 
For more information and updates on the development of this support, see here. 
A thriving challenger bank
Starling has thrived so far in 2020. It swept up three awards at The British Bank Awards 2020, run by Smart Money People: 'Best Current Account Provider', 'Best Business Banking Provider' and 'Best British Bank.' Recently it was announced that Starling would be the "Bank of Team GB" at the Tokyo Olympics 2020. The partnership will assist the team in getting to the summer and winter Olympic Games and will provide the bank with global exposure. 
But the bank isn't showing any signs of slowing down. In an interview with IBS, Boden has bared Starling's ambitions in a recent interview with IBS Intelligence. She shared that the bank plans to use an Irish banking license to passport into European countries in the coming years. 
SEE MORE: 
"We're working on a process to get an Irish banking licence, which will mean that we can have a European Centre in Dublin and then passport out of Dublin, out of Ireland, into European countries. So we very much hope that in a couple of years' time, you'll be seeing us across Europe," Boden said.
For more information on all topics for FinTech, please take a look at the latest edition of FinTech magazine.
Follow us on LinkedIn and Twitter.