US Bank digitises construction lending with Built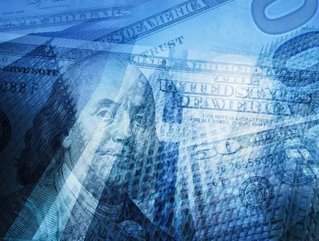 US Bank Housing Capital Company, a division of US Bank, has announced a new partnership with software developer Built...
The collaboration will see provide construction finance software to drive 's focus on full-service banking solutions for those building homes, both private and public. More specifically, it will enable an online method for managing construction loans.
US Bank's goal of saving customers time and money through customer-centric tech and decision-making marries well with Built's raison d'etre, "powering smarter construction finance."
With the US homebuilding sector's revenue estimated to have because of COVID-19, it is safe to say that construction firms need all the help they can get.
Maximising productivity with banking software
Built's suite of solutions are grounded in three core categories:
Lenders can experience a simplified, real-time construction portfolio admin process enhanced by automation, while contractors can leverage a cloud-based platform that accelerates building processes and streamlines payments.
Currently used by over 120 construction lenders nationwide, as well as thousands of contractors, Built manages an estimated $68bn in spend annually.
Empowering borrowers and builders
Regarding the synergy between the two companies, Jason Park, Senior Vice President at US Bank, said, "The ability of Built's platform to manage risk, maximise productivity, and improve the customer experience strongly aligns with US Bank's risk management discipline and strategic priorities. 
"Our mission has always been to offer best-in-class service to homebuilders across the US With the advanced capabilities of this new platform, Built has created a seamless customer experience for our Housing Capital clients that will accelerate our capabilities in an increasingly digital world."
Chase Gilbert, CEO at Built, added, "Our focus is on helping US Bank Housing Capital Company create a seamless digital process that empowers borrowers and builders and frees bank staff to add more value throughout the process.
"Innovative lenders like US Bank Housing Capital Company understand that customer satisfaction drives growth. Solutions like Built, which make construction finance management efficient and seamless, are essential to ensuring that experience."