UK Fintech Week: Goldman Sachs invests £50m in Starling Bank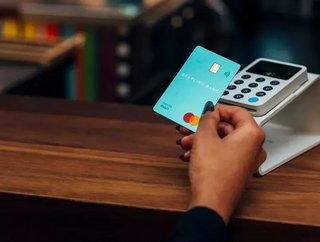 The start of UK Fintech Week (19 April to 23 April) has already seen Goldman Sachs opt to invest £50m in leading challenger bank Starling...
These new funds from come as an extension to Starling's previously oversubscribed , which netted £272m and brought it to unicorn status.
Now with two million accounts and a deposit base of over £6bn, Starling is the UK's first digital-only bank to reach profitability and is reportedly on-course to achieve a full profit by the end of its next financial year. Its position as one of the nation's fastest growing and most successful startups has been noted by Goldman Sachs:
"Starling is one of the leading and most innovative digital banks in the UK, with an ambitious technology-first leadership team and addressing a deep market opportunity. We are delighted to be supporting their growth with this investment and believe the company has sustainable long-term earnings potential," said James Hayward, MD.
Meanwhile, Anne Boden, Founder and CEO of Starling, believed that securing the global investment bank's support "demonstrates the strength of demand from investors and represents yet another vote of confidence in Starling. 
"Goldman Sachs will bring valuable insight as we continue with the expansion of lending in the UK, as well as our European expansion and anticipated M&A."
Did you know? Anne Boden took the #1 spot in our 'Top 100 Women in Fintech' list. Read the full story .
Investing in the West Midlands
On 13 April, Goldman Sachs that it will be creating a new office in Birmingham, UK, a move which will create "hundreds of jobs." 
The West Midlands region of the country is gaining significant traction with major global FSIs, with Deutsche Bank and HSBC also recognising the potential and setting up headquarters there. 
This break from the generally London-centric financial scene is an interesting development, and one apparently seeking to harness the area's digital engineering skills, academic research capabilities, and well-established financial services sector.
"Goldman Sachs is one of the world's most prestigious investment banking institutions, renowned for its laser-focus on recruiting the best and brightest talent and the pre-eminence of its data-driven, customer-centric technologies," commented Neil Rami, CEO of the , which helped secure the investment.
"We are delighted that Goldman Sachs has chosen Birmingham as the home of its major new presence, where it will harness the region's entrepreneurial talent to develop its mission-critical digital expertise, creating hundreds of jobs."
Image source: Starling Bank