UK fintech Tide to test launch in India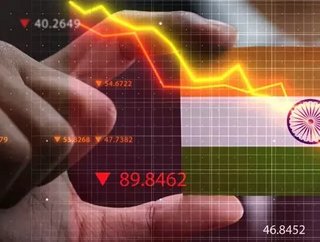 Neobank has announced plans to expand to India in the first quarter of 2021...
Tide Bank, the UK-based fintech platform which offers business banking services to small to medium enterprises (SMEs), sole traders, freelancers, and limited companies, announced the news as part of a worldwide expansion plan. 
Not officially classed as a bank, Tide is a financial technology company that provides online current accounts. The fintech's banking services are provided by PrePay Solutions, who are regulated by the FCA via an e-money license.
In the initial phase of its entry to the Indian market, Tide will alpha test its product based on its global technology stack, with Tide India is set to go live in Spring 2021.
Explaining the decision to select India as its first international market, Tide, which already operates a technology centre in Hyderabad predominantly for software development, said its platform is a suitable fit for the sub-continental region.
Indian SMEs, many of which are underserved by incumbent banks, provide a fertile marketplace for the fintech, it said.
Planning ahead
Part of Tide's long-term strategy is to place itself in regions accounting for 25% of the world's small to medium-sized enterprises. 
According to recent reports, as of May 2020, there are an estimated 63.05mn micro industries, 0.33mn small businesses, and approximately 5,000 medium enterprises in India. Uttar Pradesh has the largest number of estimated MSMEs with a share of 14.20% of the total MSMEs in India.
According to data released by Invest India, the country has the highest fintech adoption rate globally and is ranked on a par with China. Digital payments value of $65bn in 2019 is expected to grow at a CAGR of 20% till 2023.
"India was selected as our first market outside the UK due to its vast SME population, and the entrepreneurial spirit that is so prevalent in the country," said Oliver Prill, Tide's COE. "As an aspiring global business financial platform operating in the largest SME market is a must."
Prill explained, "As a company, we already know India well and we are confident that Tide can adapt to make business banking better for Indian SMEs. With investment and the expertise Tide already has in the country, we can help underserved SMEs thrive."
As home to 10% of the world's SMEs, Prill said Tide will provide opportunities to "digitally-savvy companies" to the Indian economy. FinTech already has a thriving presence in India due to government digitisation efforts and high smartphone penetration. 
Gurjodhpal Singh, CEO of Tide India and former Senior Vice President and Business Head of India's leading Payment Service Provider PayU, will lead the company's business arm in India.
Despite the expansion drive, Prill said the European market will continue to dominate Tide's growth strategy and that the move to India is building on that established position. 
"The UK market will remain a key focus for Tide, with a dedicated team building Tide India. As well as beginning our international journey, we expect 2021 to be another year of significant growth," he said.
Growth trajectory
Despite the COVID-19 crisis, Tide, which has almost 300,000 members and has managed £10bn in transactions since it launched in 2015, has experienced a strong upward growth trajectory. 
The fintech recently claimed to have over 5% of the UK business banking market and said growth had continued because it has remained open for business throughout the pandemic and the digital-service experience is preferred by customers.
The Tide business financial platform offers business accounts and related banking services, as also a comprehensive set of highly usable administrative solutions, such as full integration with accounting systems. It claims that all solutions are designed with SMEs in mind, using advanced technology. The company also has plans to embark on Series C fundraising later this year.