UK fintech startup TrueLayer raises $70m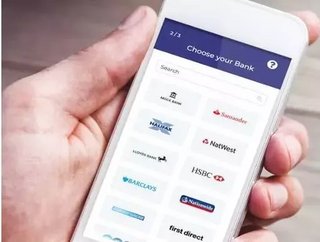 London-based TrueLayer says it will use the funding to expand its growth strategy...
TrueLayer, the British fitech startup that specialises in banking APIs for some of the world's leading online banks and financial service companies, including Revolut and FreeTrade, has raised $70m in it's latest funding round.
According to reports, the investments were led by Addition, the venture capital firm founded by former Tiger Global partner Lee Fixel. Existing investors Anthemis Group, Connect Ventures, Mouro Capital, Northzone and Singapore's Temasek also took part.
Though it declined to share its most recent valuation, TruLayer, which was founded in 2016 and counts Chinese internet giant as a shareholder, has now raised $142m in funding to date.
Sources confirmed the new capital will be used to increase its services globally, first by expanding its European presence before launching a rollout in Australia. The fitech also is exploring South America as a possible new marketplace, with Brazil earmarked as the destination of choice.
TrueLayer in the pandemic
The past 12 months have seen TrueLayer expand on an unprecedented scale, which, company executives, say drove the move to explore more funding options. Francesco Simoneschi, TrueLayer's CEO and co-founder, confirmed the company decided to raise more cash based on 2020's successful outcome, which was assisted by the coronavirus pandemic and as consumers shifted toward digital ways to managing their finances.
He told CNBC that TrueLayer saw its payment volumes increase 600-fold, adding, "We were closing 2020 in an extremely positive way. We were going through an incredible year of growth."
Open banking revolution 
The news follows on from yesterday's announcement that the fin tech Plaid, TrueLayer's competitor in Europe, had m in a new investment. The latest drive has resulted in Plaid being valued at $13.4bn.
Both Plaid and TrueLayer are considered part of a new, disruptive revolution in finance called "open banking," which seeks to open up banking data and payment services to fintech firms and other approved third parties following consent provided by customers. 
TrueLayer and some other firms are now looking to undercut card networks led by industry giants such as Visa and as an increasing number of fintech apps initiate bank transfers on behalf of users, at much lower fees.
Simoneschi said, "Open banking can be a real contender to the traditional card networks. The question is, can the card companies embrace this change, or will they resist?"