UK banks face empty branches post-COVID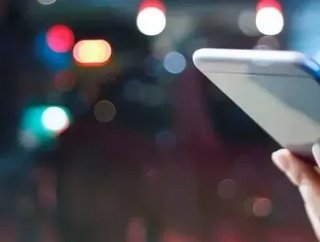 New research suggests public will eschew high-street branches in favour of apps, as appetite for digital banking alternatives grows...
The UK banking sector faces a tough task in tempting customers back to their local branches after the COVID-19 pandemic, according to new research.  
Health and safety concerns - despite many ATMs and branches now quarantining cash for 72 hours - combined with the convenience and broader proliferation of digital banking is expected to dissuade millions from visiting banks on the high street once things return to normal. 
Findings suggest at least 1.4 million people no longer intend to visit their local branch, though this number is likely far higher: 8.4 million Brits had already stopped using their bank's branches well before the outbreak began. 
The shift will open the doors for fintech challengers to gain significant ground, and forge new partnerships with legacy institutions to better serve customers as they shift to digital. 
This collaborative approach between fintechs and major banking institutions will be key for both industries, says Jon Ostler, CEO at personal finance website finder.com: "While the digital-only banks excel at their app offering, previous research we carried out found that sentiment towards these banks fell almost three times as much during lockdown than towards high-street banks."
Can fintech fill the gap?
In its whitepaper titled 'Experience 2030: Has covid-19 created a new kind of customer', SAS witnessed a surge in uptake of digital banking services and apps this year. The number of customers using digital services has grown 11% since the COVID-19 pandemic began. 
Alex Kwiatkowski, Principal Industry Consultant, Global Banking Practice, SAS, says these new users, and those who were already comfortable managing their finances digitally, "may be resistant to returning to the old normal". 
"Traditional banks must now recognise that sticking to their old ways is no longer an option. In the world of banking, tradition has moved on," Kwiatkowski adds. "Convenience, ease of use and the ability to control your finances at the tap of a screen: this is what customers now consider to be normal."
Further confidence in fintechs' ability to bridge the pitfalls companies face during the pandemic is evident in continued interest from investors. Just today, integrated payments company Paya announced its debut on the Nasdaq after finalising a previously announced business combination with FinTech Acquisition Corp. III. Paya says its business has been buoyed by growth in nonprofit and government sectors in 2020, both of which were unable to collect payments in person during COVID shutdowns