TrueLayer to open new European HQ in Dublin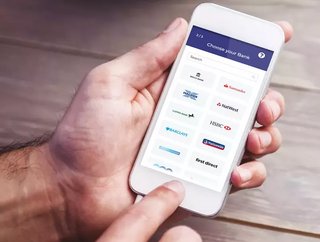 TrueLayer, one of Europe's leading open banking platforms will be based in Ireland
One of Europe's leading open banking providers, TrueLayer, has announced that it will base its European headquarters in Dublin.
The fintech said it had been authorised by the Central Bank of Ireland (CBI) as a Payments Institution and now plans to establish its new European headquarters in Dublin to support its rapidly growing client base across the continent.
The move is a significant milestone for the open banking fintech, which has made it its mission to create an open banking network, opening up finance, payments and data so that it can reimagine spending behaviours as well as how people save and transact online. 
TrueLayer and open banking
Currently, TueLayer's API-first platform processes billions of euros in payment and provides over 90% coverage of all leading European markets. This accounts for more than 50% of all open banking traffic in the UK, Ireland and Spain.
As part of its recent expansions, it has extended services across 12 European markets, growing payment volumes by 600x, and adding hundreds of new customers across banks, fintech firms, eCommerce, trading, wealth management and iGaming. 
TrueLayer has also established operations in APAC with an office in Australia, launching innovative services such as PayDirect, with over 10,000 developers actively building services and applications on the platform.
Fintechs and TrueLayer in Ireland
Over the past few years, Ireland has grown into a significant European hub for technology giants, financial services fintechs and insurtechs. TrueLayer's choice to use Dublin as its HQ has also been in part motivated by the city establishing itself as a strategic hub for innovation.
Currently, around 450 financial services companies, creating a sophisticated fintech and payments ecosystem. Additionally, the CBI has a strong track record as a regulator committed to delivering quality financial authorisation and supervision. 
TrueLayer Dublin operations
Reports suggest TrueLayer's European HQ will be led by Joe Morley in his role of General Manager for Europe. Morely joined the firm in 2021 to manage the authorisation process. 
Speaking about the Dublin HQ announcement, he said, "Ireland has become the EU's fintech centre of choice with the likes of Coinbase, Stripe, Remitly, Square and our clients, including Paysafe and Payoneer being based here. We are excited to be joining them, making Dublin our home from which to accelerate our European expansion and deliver our market-leading open banking services to banks, fintech firms and eCommerce platforms across the continent.
"The Irish domestic market is also evolving rapidly with our clients such as Revolut having rapidly established an impressive user base, supporting consumers and businesses with open banking-based services that improve their everyday lives. The future is incredibly exciting with open banking payments replacing cards as the primary payment method at the checkout for eCommerce firms of every shape and size."
Leigh-Anne Cotter, who is joining TrueLayer as its Chief Operating Officer for Europe and was previously head of Commerce and Payments Operations at WhatsApp, will also  bring significant payments experience to the operation.  
Francesco Simoneachi, CEO and co-founder of TrueLayer said they chose Dublin also because they wanted a location that reflected many of the benefits they have had in the UK.  "When we began our search for a European HQ, we wanted a location that mirrored much of what made the UK such an exceptional base for us -  a strong regulator, in an established global financial services centre that embraces fintech and digital innovation. 
"Ireland was ideal, with the CBI's regulatory regime broadly similar to the UK, and Dublin being a thriving centre for payments and ecommerce. The city has built an incredible reputation for financial services and offers the talent across engineering, product and payments that we will need to support our ambitious growth plans."
He added, "We're only the second firm to be authorised by CBI in 2021, so I'm incredibly proud of the team that worked on the application to make our European HQ a reality."