Tribe announces new partnership with SA TymeBank for SMEs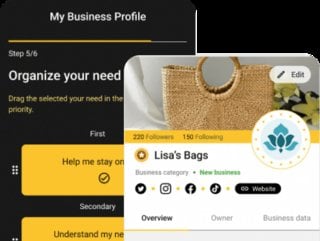 SME solutions provider Tribe Fintech has launched a new partnership with South Africa's TymeBank to boost SME offerings
The international Tribe Fintech has partnered with South Africa's Tyme Bank to launch a ground-breaking business community platform to support underserved bank customers in the region.
According to reports, Tribe Fintech, which has a presence in Johannesburg, Singapore, Dublin, and Hong Kong, works with a number of high-level entities, such as the Commonwealth Bank and the Bill and Melinda Gates Foundation, to facilitate new solutions and services that will help eliminate financial barriers and improve inclusion. The collaboration and partnership of the Tribe Fintech solution for TymeBank is called TymeTrybe.
Tribe Fintech has also orchestrated further partnerships that include Meta, Wits Business School and SMEasy.
Tribe Fintech and financial inclusion
Reports suggest Tribe Fintech's core aim is to provide underserved SMEs globally with easy-to-use business tools and networks to help them make better business decisions and improve their financial health.
Currently, they provide a financial community platform for banks and fintech. The platform connects SMEs and business communities and uses education, networks, and tools to help SMEs scale their business.
Furthermore, Tribe Fintech and Meta's Africa Middle East and Turkey (AMET) Economic Impact Team have created an innovative partnership to support SMEs with training on digital skills using Meta's short-form, bite-sized and engaging content.
TymeTrybe offers user-friendly services
Recently Launched in South Africa in collaboration with TymeBank, Tribe Fintech has also developed TymeTrybe, a cutting-edge SME financial community platform and SME owner's meeting place, which allows TymeBank Business Banking customers to form a robust business community. This evolving ecosystem of partners spans core pillars of business tools, business education, and business networks. These, says the TymeTrybe team, will help small business owners start and scale their businesses in the digital economy.
A debut market for TymeTrybe
The launch is a marketplace first for TymeTrybe, which will provide SMEs with custom Meta Business Pathways to educate SME owners on how to grow their businesses online through Meta's social media platforms and business suite.
The Wits Business School will also provide cost-free short-form business modules to teach SME owners business basics. Online business management orgnanisation SMEasy, will also offer SME-friendly cloud accounting solutions and are available 24/7 from any internet-connected device.
Speaking about the launch and rollout, Mo Harvey, CEO, and Founder of Tribe, said, "Tribe Fintech is proud to power TymeTrybe in South Africa. We are an agile solution provider that has built a platform that lives and breathes the SME business owner's experience - both as a provider and as a customer.
"It's exciting to know that a visionary banking group like Tyme, along with our partners such as Meta, Wits, and SMEasy, share our vision to take a more holistic look at the amazing people at the heart of our business communities. This is a momentous step in our journey to create community-oriented B2B banking for every size and type of SME around the world, and a model we aim to replicate across Africa and South East Asia."
She added, "As we build seed funding to meet the continued growth, we are continually on the lookout for innovative, digitally-led banks that want to offer their business customers something entirely new, with added value to both sides."