Thought Machine: A banking platform in the cloud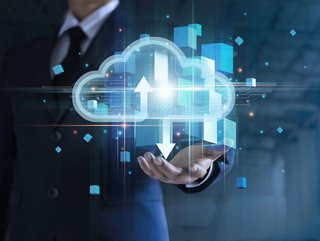 Providing cloud-native solutions for banks to deploy modern systems, we take a look at Thought Machine and its recent funding
Founded in 2014, Thought Machine is one of the UK's leading fintech companies, with a mission to enable banks to deploy modern systems and move away from the legacy IT platforms that plague the banking industry.
The company suggests that banks are stuck on a legacy IT platform, which damages their ability to innovate and give their customers the type of service they deserve.
Its solution to this is Vault, which it describes as 'a complete retail banking platform that is capable of being configured easily to suit the needs of any bank.'
The banking platform, Vault Core, is developed natively for the cloud and supports large-scale banks undertaking core transformation, as well as smaller banks and fintechs launching new propositions to the market.
Accelerating expansion plans with new funding
Thought Machine has recently announced it has raised US$160mn in Series D funding and is now valued at US$2.7bn.
This funding round closely follows Thought Machine's series C round, which completed at the end of 2021. Funds from this investment round will continue the company's global expansion plans, with the company setting out plans for further expansion in Asia Pacific, growing in markets such as Vietnam, Thailand, Indonesia and Philippines.
It has recently opened a new office in Sydney to expand its operations in Australia, and is opening a new office in Miami to service Latin America. The company will also use proceeds from the funding to continue investing in its technology – expanding the capabilities of its core banking platform and innovating in new product lines.
Paul Taylor, founder and CEO of Thought Machine, said: "This new round of funding bringing Temasek, Morgan Stanley, and Intesa Sanpaolo into the business is our statement of intent: we intend to become the leader in core banking technology, and are being deployed by the biggest, most successful banks around the world. We will use this new capital to accelerate our expansion plans, serve more clients around the world, and continuously refine the capabilities of our core banking platform and other products."
Moving to the cloud
As digital transformation countries across all industries, banks need to innovate to keep up with the changes. The financial services industry is evolving at a rapid pace, as customers embrace digital solutions there are shifting consumer expectations, along with new technologies, and developing regulatory requirements.
A report from Google Cloud found that 83% of surveyed financial services companies report they are deploying cloud technology as part of their primary computing infrastructures. Of those using cloud technology, the most popular architecture of choice is hybrid cloud (38%), followed by single cloud (28%), and multicloud (17%). Notably, of respondents without a multicloud deployment, 88% reported they are considering adopting a multicloud strategy in the next 12 months.