Standard Chartered launches virtual bank Mox in Hong Kong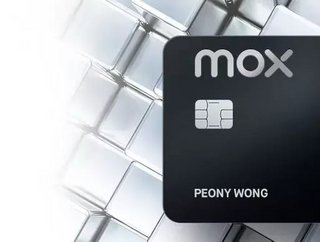 Standard Chartered this week announced the launch of its new innovative digital bank, Mox...
British banking and financial services giant, announced this week in a the launch of its new virtual bank, . Created in partnership with PCCW, HKT and Trip.com and launched in Hong Kong, Mox is Asia's first 'all-in-one' bank card. An account can be set up in minutes, providing a suite of retail banking services entirely digitally via its app.
Mox says that its mission is to help everyone in Hong Kong grow "your money, your world, your possibilities." Some of its most notable features include:
A smarter way to save: personalised sub accounts called Goals can be created and personalised. A savings calculator is also offered as a useful tool to automate the user's savings and provide them with information and insights into the way they bank. Customers also benefit from earning 1% p.a. daily interest on up to HKD1mn in deposits across all Mox accounts.
A smarter way to spend: the interface offers full visibility on where and how money is being spent. Cashback is offered too, with "real money, credited back to your account daily to accrue interest automatically." 5% 'Super CashBack' is offered when spending with any founding merchants: PCCW, HKT and Trip.com, up to HKD1,000. 1% Unlimited CashBack is offered on transactions everywhere else. 
"The launch of Mox demonstrates the pace at which Standard Chartered is executing and moving on its strategic objectives, innovating and disrupting across our markets through digitisation," said Standard Chartered's Group Chief Executive, Bill Winters. "We're now combining our heritage as the oldest note-issuing bank in Hong Kong with being the newest virtual bank in the city, providing customers with an even broader array of banking options to meet their different needs, preferences and lifestyles."
Mox is described as "the next generation of baking" in Hong Kong with a cloud-based resilient infrastructure and rapid, cost-efficient development cycles, both of which were built from the ground up. 
"After two years of hard work, we are so excited to officially unveil Mox – a bank that is built by and for Hong Kong people who want banking to be truly personalised and digital. We hope to take Standard Chartered's commitment to customer experience, innovation and financial inclusion to the next level," commented Deniz Güven, Chief Executive Officer of Mox.