SoftBank Group announces annual net profit of US$45.8bn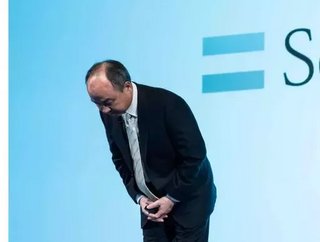 SoftBank's record figure was driven by increased investments from the US listing of Coupang earlier this year
The Japanese technology giant SoftBank Group has released details of its recorded annual net profits, which hit $45.8bn.
The growth was driven by the recent Coupang IPO making SoftBank's annual earnings the largest of any Japanese company ever. It has also propelled the group's positioning making it the third most profitable company globally, topped only by Apple and Saudi Aramco.
SoftBank, which has also nearly completed its $22.9bn share buyback programme, has enjoyed a remarkable year despite its share prices falling by 3% on Wednesday prior to the annual net profit announcement.
In Q4 of 2020, it recorded $17.8bn in net profit - up from $13.23bn in the same period in 2019.
According to reports, Coupang's offering of 120 million new shares priced at $27-30, resulted in the valuation of SoftBank Group surpassing the $50bn mark.
The company has also invested billions in its technology platform, B2C services and products and is the leading ecommerce enterprise in South Korea.
SoftBank investors
Reports suggest the recovery of Vision Fund was the result of the DoorDash (the US food delivery app) after it made an appearance on the US stock market. This, coupled with SoftBank's investment in the Chinese proptech, Beike, offset the US$2.7bn in losses from SB Northstar - the Japanese conglomerate's trading unit.
New investments for SoftBank
The news follows on from the recent announcement SoftBank has invested $730m in THG Plc - the beauty and lifestyle ecommerce company based in Manchester, UK.
Formerly known as The Hut Group, THG, which operates over 100 international websites selling fast-moving consumer goods direct to consumer through its proprietary ecommerce platform, already owns Lookfantastic, Illamasqua and Glossybox, as well as supplements firm Myprotein.
It will use the new capital to expand its operations and "execute an advanced pipeline of strategic M&A" as well as investing in its technology arm, THG Ingenuity.
Reports suggest that if SoftBank invests $1.6bn in THG Ingenuity, it would provide the group with a 19.9% interest in THG Ingenuity at a valuation of $6.3bn.
To put the figures into perspective, SoftBank's fiscal year profit is double that of Toyota Motor Corp's record, which was the previous highest figure achieved by any Japanese company.
Speaking about the group's success, SoftBank's founder, Masayoshi Son, who founded SoftBank in 1981, referred to the group's 40-year history and told journalists, "We can finally count our revenue and profit."