Six examples of embedded finance changing the future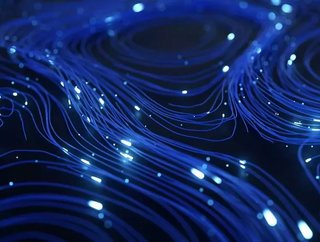 Is embedded finance the future of the financial services industry? Hydrogen gives us six examples why it might be true...
Embedded finance is the future of the financial services industry. It's the merging of a non-financial service provider, such as a retailer or ride-sharing company, with a financial service, such as payment processing, lending, or insurance. As embedded finance becomes more widespread, it can be helpful to examine some embedded finance examples to see how it's currently being used and where there is an opportunity for growth and potential.
Opportunities for Embedded Finance
The beauty of embedded finance is that it streamlines financial processes. Before the development of embedded finance or banking, there was usually a gap between a consumer and the company they did business with. The consumer often needed a traditional financial services provider, such as a lender or bank, to bridge the gap. The bank would provide the credit or debit card a consumer used to pay for a purchase, or a lender would give a person a loan to buy a house, car, or other large purchase. 
With embedded finance, that third-party bank or lender disappears. Embedded finance companies have found a way to act as the bridge or close the gap between themselves and the consumer. Look at some embedded finance use cases to see where you can make room for your own company within this sector:
1. Embedded payments
Sometimes, paying for a purchase hurts. Paying with cash causes consumers' physical pain. In some cases, that pain can be enough to make someone reconsider a purchase. Embedded payments make buying pretty much pain-free for customers. Instead of having to dig into their wallet for cash or find their credit card, a consumer using an app with an embedded payment program simply taps a few buttons and they're all set.
Examples of programs that feature embedded payments include ride-sharing apps like Uber or Lyft. When you take a ride using one of those companies, you don't have to hand the driver cash at the end or pull out a debit or credit card to pay. Instead, you complete the transaction in the app after the ride is over. 
Fans of the coffee chain Starbucks can also use embedded payments. The app lets people order and pay from their phones. It also rewards them with points, which can be redeemed for future purchases. 
2. Embedded card payments
Debit cards allow companies to simplify the process of paying contractors or employees. Instead of cutting checks or issuing direct deposits, companies can deliver payments to their own branded credit cards. In exchange for a white label debit card, the company can agree to pay the card-issuer all or some of the interchange fee.
One example of a company that uses cards to streamline payments is PayPal. Users have the option of linking their PayPal account to their bank account. They can also apply for the company's cash card, which gives them direct access to the balance in the PayPal account. Instead of waiting a day or two for the cash to hit their checking account, a person with the cash card can use it immediately by paying with the card or using it at an ATM.
3. Embedded lending
In the past, if someone needed to borrow money, they could apply for a loan from a bank or open a credit card. Now, embedded lending lets someone apply for and get a loan right at the point of purchase. Embedded lending use cases include Klarna and AfterPay. Both programs let a consumer split an online purchase into several smaller monthly payments. A $100 payment becomes four instalments of $25, for example. 
4. Embedded investments
To the average person, investing often seems complicated and out of reach. Embedded banking programs that simplify the investing process aim to change that. One example is Acorns, a program that invests people's spare change by rounding up purchases. Using Acorns, investing becomes seamless and touch-free. 
A user doesn't even need to remember to transfer money to their account, as the app takes care of that. Their portfolio is automatically adjusted based on what the market does, so an Acorns user doesn't have to pay attention to the values of stocks or mutual funds.
5. Embedded insurance
Embedded insurance programs eliminate the insurance agent or broker from the process of purchasing an insurance policy. Traditionally, buying insurance was required for purchasing a car or home. It was also an entirely separate part of the process. To speed things up and increase their bottom lines, some companies have found ways to embed the action of applying for an insurance policy into the process of making a major purchase.
One example is the carmaker, Tesla. It offers an insurance program that lets people purchase the appropriate amount of coverage nearly instantly. Insurance available directly from Tesla also tends to cost less than a policy from a third-party insurance provider. 
6. Embedded banking
Embedded banking isn't just another term for embedded finance. There are also instances of companies offering banking services, designed to replace the checking or savings accounts provided by traditional financial institutions. Embedded banking examples include the debit card from Lyft, which lets drivers instantly get paid by the ride-share company. Drivers can also set up a separate savings account through the program.
Shopify offers a similar embedded banking use case for businesses. The goal of Shopify's banking feature is to encourage small business owners to set up a separate bank account for their company, rather than use their personal checking and savings accounts.
Embedded finance landscape
How do companies embed banking or finance programs into their own products or services? They can use several methods.
In some cases, companies that aren't in the fintech industry seek ways to offer financial services. An example is Shopify, which has begun offering lending services as well as bank accounts to businesses. Companies like Udaan and Grab have made similar moves with innovations like Udaan Credit and GrabPay.
Some companies act as connectors, providing the bridge between financial services and non-financial businesses. For example, Plaid has a data transfer network that organizations can use to offer financial products. Here at Hydrogen, we offer a no-code platform that allows companies to quickly introduce financial services to their business apps and products.
A third option is for a company to work with a business that focuses on embedding the required infrastructure into its product or service. Platform ecosystems can quickly expand due to an increasing number of transactions and payment processing, which may reveal a need for outside financial services.
Get access to Hydrogen's no-code embedded finance platform
You don't need a financial expert or high-level coding skills to introduce embedded finance to your customer base. Whether you want to simplify the payment process, offer "buy now, pay later" options to your customers, or make it easier for people to invest or purchase insurance, Hydrogen's no-code platform streamlines the process of embedding financial services into your products. Sign up today to get started.