Financial Services (FinServ)
Five Emerging Fintech Hubs to Watch in 2022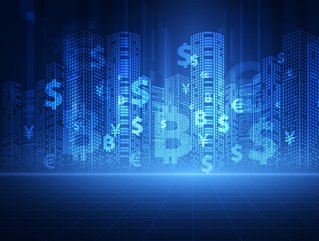 As fintech transforms the global financial industry, we look at the top five emerging hubs driving the industry forward
When most people think of fintechs, they think of one place – Silicon Valley. The shores of San Francisco Bay have dominated the US fintech space from its early days, particularly in categories like wealth management and payment innovation. It has spawned multi-billion dollar companies like Paypal, Robinhood and Intuit.
But that doesn't mean that other cities around the world haven't muscled their way onto the scene. London, New York and Frankfurt are the most notable examples, enjoying established fintech ecosystems. But there are other cities, too. Here we look at five emerging fintech hubs and why you should keep a close eye on them in the next few years.
São Paulo, Brazil

Number of fintechs: 270
By far the biggest city on our list – in terms of both population and number of fintechs based there – São Paulo has been at the vanguard of Brazil's fintech boom for several years. In fact, according to the Global Fintechs Rankings 2021 by Findexable, the city is already the world's fourth-largest fintech hub and second fastest-growing. It's perhaps unfair then that São Paulo, and the Brazilian marketplace generally, are still considered to be emerging powerhouses rather than established ones.
São Paulo is a hit with entrepreneurs and innovators alike. Its population of over 12 million people is a daily challenge but also an opportunity; it means a marketplace of tech-savvy consumers as well as a talent pool that includes graduates from the prestigious Universidade de São Paulo and several dedicated technological colleges. The city is also the beating heart of Brazil's startup investment scene, underlined by the massive growth in the number of startup accelerators in the city.
It's no wonder that São Paulo is home to a raft of fintech and insurtech unicorns. Among them are digital banks such as Nubank and C6 Bank; payment platforms like Pagseguro and Stone; lending company Creditas; and Unico, which provides onboarding and ID verification.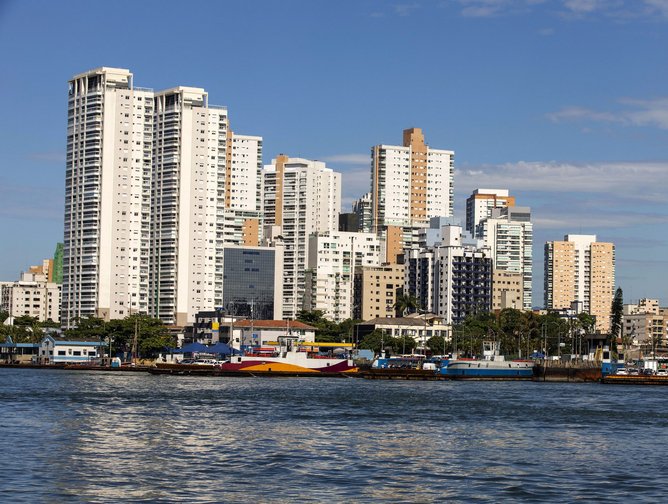 São Paulo, Brazil
Tel Aviv, Israel
Number of fintechs: 184
Tel Aviv is a hub for science, technology and engineering so it's no surprise that the city has also become a major player in fintech and insurtech. In fact, its booming technological sector has earned it the nickname 'Silicon Wadi', after the Hebrew word for valley, and is one of the reasons why Israel is known as the 'Startup Nation'. Aside from its own success stories, Tel Aviv is also a hub for foreign tech giants such as Intel, IBM and Microsoft.
High levels of support for tech startups, particularly low-interest loans from the Israeli government, have contributed to the success of Tel Aviv's technology sector. Together with a thriving venture capital and accelerator scene, it makes it easier for young Israelis to start their own business. This has created a culture of entrepreneurship that, at one point, was estimated to mean twice as many Israeli graduates going on to form their own startup compared with their US counterparts.
Some success stories move abroad, particularly to the US, while others stay in Israel. The best known include investment platforms eToro, OurCrowd and Plus500. Meanwhile Atidot, which provides AI and machine-learning for the life insurance industry, and fraud prevention service Identiq are good examples of Israel's high-tech pedigree.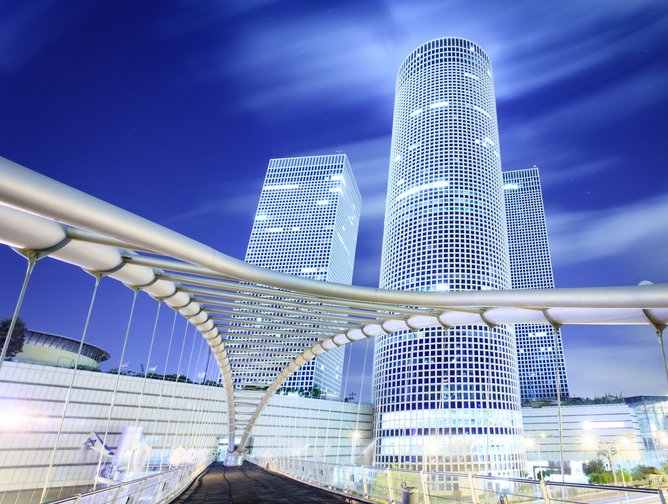 Tel Aviv, Israel
Amsterdam, the Netherlands
Number of fintechs: 122
Amsterdam is known for many things – its canals, its tulips, its unmistakable architecture. But the Dutch capital is also making a name for itself as a key fintech destination. Risk management platform Adyen, neobank Bunq and core banking engine Ohpen are all among the fintech innovators that call the city home. Amsterdam had already been a hub for banking and big-business before the emergence of fintech; Heineken, Philips and banking groups ING and ABN Amro all have headquarters there.
For anyone who has visited Amsterdam, it will be easy to understand why it has emerged as a fintech hotspot. A vibrant and multicultural city, it brings together talent from all around the world – particularly in creative and technical-based disciplines. As for local talent, Amsterdam has two universities and a college for applied sciences; it is also well-placed to benefit from technology and engineering programmes at TU Delft and TUe Eindhoven, both in the Netherlands.
Excellent transport links make it easy to get around. The city's railway station connects Amsterdam by train to destinations in Europe while Schiphol Airport – Europe's third busiest by passenger numbers – connects Amsterdam with other financial hubs like Frankfurt, London and New York. What's more, startups in the Netherlands are eligible for extensive government support including tax relief and other credits through the 'Entrepreneur allowance' scheme.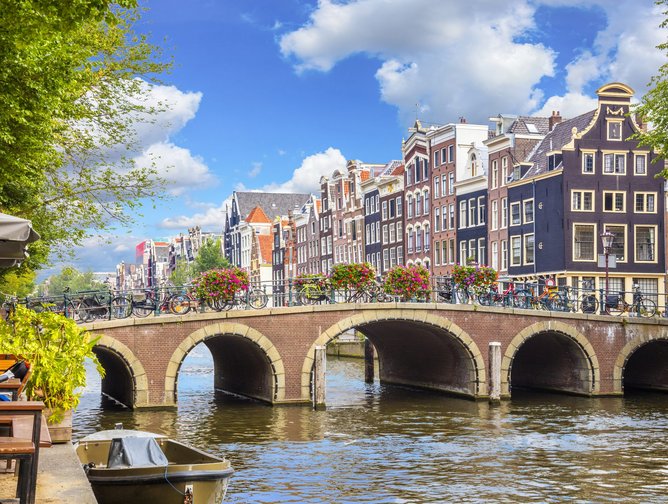 Amsterdam
Vilnius, Lithuania
Number of fintechs: 64
It's the sort of place that many people couldn't place on a map, but that hasn't stopped Vilnius from making a name for itself in the fintech space. This tiny Baltic capital of around half a million people might not seem an obvious choice for fintechs – but once you get down into the detail, it soon becomes clear why more than 60 of them are headquartered there.
Traditionally a meeting point between East and West, much has changed in Lithuania over the last three decades. Young Lithuanians today are digitally savvy, multilingual and well educated. Among 25-34 year olds more than 50% completed tertiary education – the highest figure anywhere in Europe – according to the OECD.
And it's not just homegrown talent that is making Vilnius a fintech leader. According to Vilnius-based law firm Exe.Legal, "one of the key contributing factors to the growth of Lithuania's fintech ecosystem has been the progressive regulatory policies of the Bank of Lithuania," which have helped to attract large amounts of inward investment over the last few years.
Kevin, a fintech which provides payments infrastructure for merchants; and Bankera, which offers digital bank accounts and virtual cards, both call Vilnius home. The global open banking API fintech Nordigen is also a Lithuanian startup.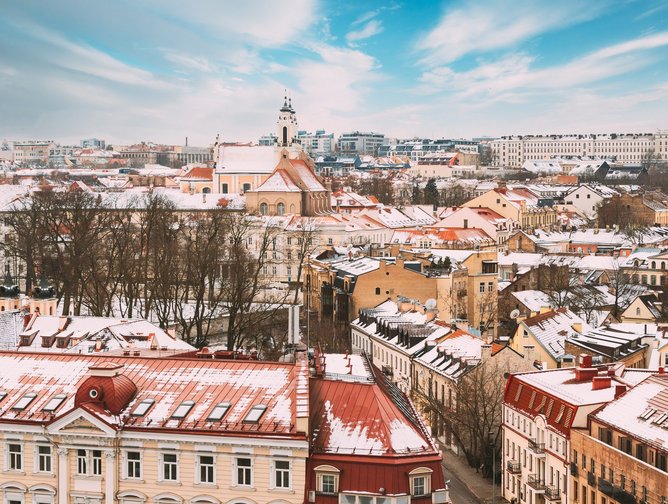 Vilnius, Lithuania
Johannesburg, South Africa
Number of fintechs: 46
South Africa is not the world's biggest fintech hub but with an emerging market for financial technology, it is soon becoming a rising star. However, the right to be called South Africa's fintech capital is hotly contested between Cape Town, which has 45 fintechs, and Johannesburg with 46. There are a number of signs that suggest Johannesburg could nurture the bigger fintech ecosystem in the long term – and it's not just that one extra fintech.
For a start, Johannesburg is much better-placed for the main regulators, including the Financial Sector Conduct Authority (FSCA) and the Prudential Authority of South Africa (PA), both of which are located in Pretoria. It is also home to some of the country's biggest home-grown fintechs including technology company Prosperian Capital and SaaS solutions provider MIP Holdings. Insurtech startup Pineapple, which last year raised $5m in Series A funding, is also based in the city.
With more than 5.5 million people, Johannesburg is South Africa's largest city. This is underscored by the city's position as the economic and financial hub of South Africa: the Johannesburg Stock Exchange is the largest in the country and the city is home to many of South Africa's largest banks. Between them, the city's two universities – the University of Witwatersrand and University of Johannesburg – have more than 90,000 students enrolled.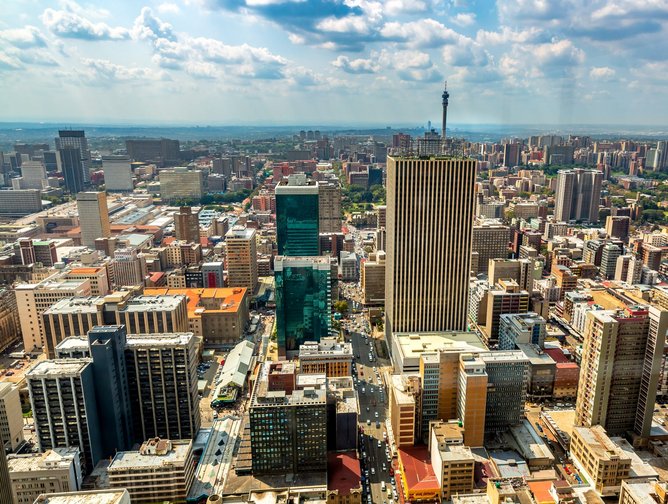 Johannesburg, South Africa