Sam Sidhu, President and CEO of Customers Bank, talks BaaS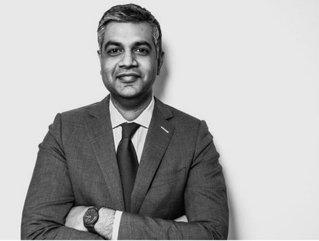 Customers Bank is one of the latest challengers to disrupt the banking space with a host of new digital products and services. CEO Sam Sidhu tells us why
Based in Philidelphia, USA, Customers Bank is one of the latest digital banking entities to disrupt the industry. Launched in 1997, it has embraced next-generation technologies and agile practices and is now one of the leading commercial, consumer, and specialty banks in North America. We caught up with Sam Sidhu, the bank's dynamic President and CEO, to find out more.
What made you want to get involved in fintech?
Customers Bank has been a tech-forward bank since its inception. We fundamentally believe that customers are best served when you pair high touch with high tech. We were the first to market with banking as a service solution, BankMobile Technologies, which we spun last year.
Going into the pandemic, we were able to leverage our relatively new infrastructure (vs peers) to plug in fintech partners quickly to become one of the largest PPP lenders in the country.
We view fintech companies as our partners, on the same mission to provide financial access to consumers and businesses across the country. We are using our expertise to help expand their reach with several additional partnerships in small business and consumer lending. We are using digitation to reach new customers in new markets, offer new services, and become more efficient. Increasing shareholder value.
As a provider of Banking-as-a-Service, you provide some of the biggest crypto brands, including BitGo, BlockFi, and Genesis, with banking services. What is the story behind this move?
In mid-October, Customers Bank announced that it had begun its "soft launch" of a new real-time, blockchain-based payments service powered by TassatPay. Initial clients began the onboarding process in September bringing the bank $1.5bn in low-cost deposits. This greatly improves our NIM and therefore profitability.
Blockchain Payments are processed between two Customers Bank clients. While clients benefit from improved capital efficiency due to the speed and security of real-time blockchain transactions, the bank will enjoy the benefit of significant low-cost deposits providing tremendous liquidity and expanded net interest margins to fuel aggressive lending growth.
A few weeks ago, Customers Bank released a partial list of inaugural institutional crypto clients.
Genesis Global Trading a leading digital currency prime brokerage,
Blockfills with a digital asset trading platform already serving over 600 institutional clients across 50 countries,
GSR is a global leader in digital asset trading executing over 1=one million trades daily, and
SFOX, one of the largest crypto meta-exchanges provides the deepest price discovery, optimal execution, and institutional trading prime services
The clients identified are among the premier cryptocurrency and digital asset institutions, making the bank one of the nation's leading financial services providers in the growing global crypto industry.
Customers Bank is using its own branded CBITTM token to convey US Dollars between commercial banking customers.
Eventually, we believe many industry verticals will want an instant payments option. The service will become "table stakes" for major financial institutions. We foresee interest from manufacturing and retail supply chains; logistics and transportation; construction; and even large-scale business services such as IT and engineering.
Where do you see the most significant opportunities in terms of having a community-focused business model?
Our community banking effort creates opportunities for our fintech-oriented digital bank. Our digital bank also opens the doors to fuller, broader, and deeper banking relationships that demand the talents of experienced, expert bankers.
The two sides of the house are symbiotic: each enhances the abilities and opportunities of the other.
The shortcoming of most fintechs is their lack of deep expertise in financial services and their lack of longstanding personal relationships with commercial clients.
If there was one piece of wisdom you could impart on other financial experts as the CEO of 2021's highest performing publicly listed bank in the USA, what would it be?
Try something. If that doesn't work, try something else. Even if does work, try something else. The world moves too fast to be a one-trick pony.
What are banks looking for the most in terms of fintech partnerships?
Innovative products that give clients the services they want are the first requirement, but not the only requirement. The most innovative product isn't any good if it doesn't guarantee security. Every element of a relationship with a fintech and the use of their API has to be vetted by our cybersecurity team.
"Cookier-cutter" products intended as one-size-fits all solutions are generally not helpful. A fintech solution has to merge seamlessly with our business model and with our core. In all likelihood that requires the fintech solution provider to be able to provide some customisation or fine-tuning.
Why is it so important now more than ever to focus on cutting-edge technologies?
Not to get specific on word choice, but … bleeding-edge might be a little too risky for a community bank that has a fintech-forward orientation. Leading-edge is the bare minimum. If you are not among the leaders, you're part of the losers. So, in a Goldilocks kind of way, cutting-edge is where Customers Bank chooses to be – among the leaders and fast followers – not always as the first mover, but as a company that will always be at the forefront of the evolution.
And, I need to add that it's part of Customers Bank's strategy not to be among the leader in just one service or industry vertical, but across all of them: crypto, commercial lending, small business lending, consumer lending, small business lending, SBA lending, funds finance, and more.
What are some of the most effective ways fintech companies can accelerate growth?
Pick good partners – A good partner will give you quick user feedback that allows you to iterate your product. This is live feedback from real clients, it will allow you to truly solve a market problem that will drive your growth. Focus on user experience. Spend time with your existing customers and be laser-focused on their issues – they will be your champions in the market.
Is banking still recognisable from when you first entered the business to today?
Well, it's not like I am a grizzled veteran of banking with 50 years of experience. I joined the Customers Bank management team full-time in January 2020 and spent more than a year working as Vice Chairman and Chief Operating Officer in close concert with the previous President and CEO. Of course, COVID hit in my first two months, so it wasn't your typical year spent getting up to speed.
I was on the Board of the bank for eight years before joining full time. Prior to joining Customers Bank, I was running a real estate-focused SPAC -- Megalith Capital Management in New York. I had begun my career in investment banking with Goldman Sachs and in private equity with Providence Equity Partners.
Customers Bank from its inception in 2009 promised high-touch service supported by high-tech systems. Our digitisation over the last few years is making that promise more tangible and more complete.
There are differences to the CX of banking, but the heart of banking is still consistent execution of strategy and solid credit decisions, with efficient operations that create profitability.
How do you anticipate crypto regulations to play out by 2030?
It's a great question and it's right to expect major changes coming, but it's not clear how it will shake out.
We actually had a meeting this morning with the staff of the US Senate Banking Committee and can say that key lawmakers want to set a policy framework in 2022.
It is probable that lawmakers of both parties will agree that there needs to be a single set of guiding principles across all regulatory agencies so that crypto policy is coherent, predictable, and enforceable.
Please summarise your business life in three words.
Preparation
Opportunity
Execution
What is next for Customers Bank in the coming 24 months?
Looking at our place in the market we are quite pleased: our share price is up over 200% this year.
We long believed we were undervalued and the market seems to now share that view. We're trading under $60 with a 12-month price target of $75. But this is also a story about the financial industry overall: banks did better than many people expected during the pandemic. We are an essential service.
And with good credit decisions, hard work with our clients, and the help of some government infusions, most financial institutions were able to weather the storm.
Now with the economy booming in many sectors, the financial industry is poised for continued growth and success. We are happy to be on top of that wave.
Last, what is the one thing you want everyone to know about Sam Sidhu?
I'm just getting started. I have been CEO for less than 6 months.