Revolut is top searched online bank in Europe, says study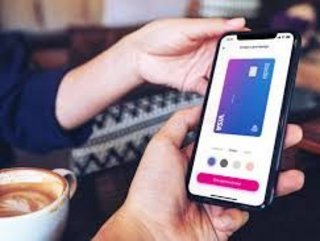 Revolut has come top in a study by CMC Markets that has analysed the most heavily searched European online banks and fintechs
Revolut is the most searched for online bank in Europe, according to a new report by the spread betting broker, CMC Markets.
The study, which analysed a list of online banking services across the European continent, has revealed the average number of monthly searches each of the top listing banks have received on a monthly basis.
The top listed search entry pinpointed Revolut a the most Googled digital bank - as it took the number one search position in 15 European countries. These included Spain, Germany, and Switzerland.
The British fintech company led by its CEO and founder Nikolay Storonsky, was founded in 2015, with headquarters in London, UK.
In 2021, the digital bank withdrew from Canada, where it had been attempting to establish itself as a new neo-bank offering. Following Brexit, Revolut has also found a way to maintain easy and quick to access for their international customers, securing a Challenger bank licence from the European Central Bank, facilitated by the Bank of Lithuania
Revolut maintains popularity among European customers
According to the study, Germany and Spain had an 71,000 average monthly searches each, and Switzerland saw 25,000 average monthly searches. Revolut is also the second most searched for online bank in France and Iceland, and third in six countries, including Belgium, Italy and Belarus.
The data shows that Revolut registers 923,080 average monthly searches throughout the whole of Europe.
Wise is second-most searched for fintech in Europe
In second place in the study, the London-based cross-border payments fintech Wise, Wise, appears just below Revolut, ranking in the top three most searched banks in 42 of the 48 countries that were studied. A statement released by CMC, says, " The fintech, which was formerly known as TransferWise is also the most searched in nine countries, among them Estonia, with 6,300 average monthly searches, as well as Norway, Turkey, and Ukraine."
Wise also hit second place as the most-searched-for fintech in 18 countries. These included Greece, Portugal and Hungary. In total, Wise clocks up an average of 338,080 searches in Europe per month.