Quontic launches pioneering Bitcoin Rewards account
2 min
Digital community bank Quontic has launched Bitcoin Rewards Checking and become the first FDIC-insured financial institution in the US to do so...
Digital community bank has launched and become the first FDIC-insured financial institution in the US to do so.
The programme will allow crypto enthusiasts to earn 1.5% in Bitcoin via eligible debit card purchases. Additionally, Quontic's customers can sign up to the no-monthly-fee service in approximately three minutes and will gain access to the following:
A unique debit card
A dedicated mobile app
90,000 free-to-use ATMs
Digital wallets and P2P platforms like ApplePay, GooglePay and Zelle
The initial roll-out will be limited and only available to residents in select states. However, the company anticipates a broader release will take place in the coming months.
Bitcoin: Gaining momentum
"Quontic is excited to be able to offer our customers the opportunity to earn Bitcoin as a reward and build wealth simply by swiping a debit card," said Steven Schnall, CEO & Founder.
"Bitcoin is gaining massive momentum both as a digital currency, an asset class, and as a store of wealth. This is of particular importance today given that the Federal government printed an additional US$3trn in money in 2020 in response to COVID-19 and the accompanying risk of inflation and dollar devaluation.
"The debut of our Bitcoin Rewards Checking account is groundbreaking and will serve a substantial purpose."
Schnall's comments appear to corroborate other regarding Bitcoin's suitability as a store of value. With global fiat currencies adversely affected by high rates of inflation exacerbated by the COVID-19 pandemic, the finite quantity of cryptocurrencies makes them a digital store of value on par with gold and more appealing with some demographics.
Inventing the future
Helping Quontic execute this innovative new service is , a leading firm specialising in "accelerating the future of finance" by encouraging Bitcoin's uptake with private clients and in financial institutions and banks.
It will also be joined by , which will be providing the technology necessary for building Quontic's new digital experience in its new mobile app, featuring rewards tracking and reporting.
"FIS is excited to partner with Quontic Bank to bring this groundbreaking solution to market," commented Rob Lee, Head of Digital and Banking at FIS.
"Beyond the ability to earn and redeem rewards points based in Bitcoin, the new checking account will provide crypto enthusiasts with the convenience and flexibility of doing their checking entirely via a mobile app. Quontic Bank is inventing the future, and we expect to see many other banks, both large and small, follow in its footsteps in the year ahead."
Citizens Bank and Bizagi webinar: Meet the speakers
2 min
In Citizens Bank's upcoming webinar, the company will discuss how digital transformation has enhanced critical banking processes...
In Citizens Bank's upcoming webinar, the company will discuss how digital transformation has enhanced critical banking processes.
There's still time to sign up to the event - 'How Citizens Bank digitally transformed credit card fraud and claims processes' - which will be held on 7 July at 3pm BST. .
Having provided an overview of the and the to be discussed, we'd now like to properly introduce the speakers: , Senior VP at Citizens Bank; , Professional Services Director at Bizagi; and , Senior Director at Blue Prism.
Now in his tenth year at Citizens Bank, Dixon heads up the company's Consumer Banks Intelligent Automation initiatives. Prior to joining, he held previous roles in finance as a COO and a consultant. Dixon also held the rank of Sergeant in the US Army.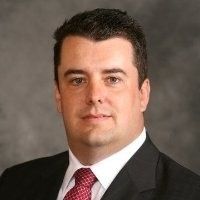 Rhule has had a diverse career that include roles at Nike, FedEx, the US HSS, and more, however a common thread has been his skilled application of technology.
Holding Masters degrees in both IT Systems Management and Project Management (both from Keller Graduate School of Management), Rhule joined Bizagi in 2019. As such, he seems to be a natural asset for the company's mission of creating synergy between businesses and IT.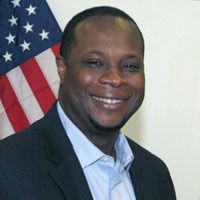 Finally, Jain joined Blue Prism in 2020. He held a variety of executive positions throughout a long and impressive career. In addition to working at Blue Prism, Jain is also an incumbent Instructor in Intelligent Automation at the University of Toronto.
Jain's value to Blue Prism is obvious: the company is positioning itself as a leader in intelligent automation, unlocking opportunities for operational efficiency for over 1,800 businesses across 150 countries.